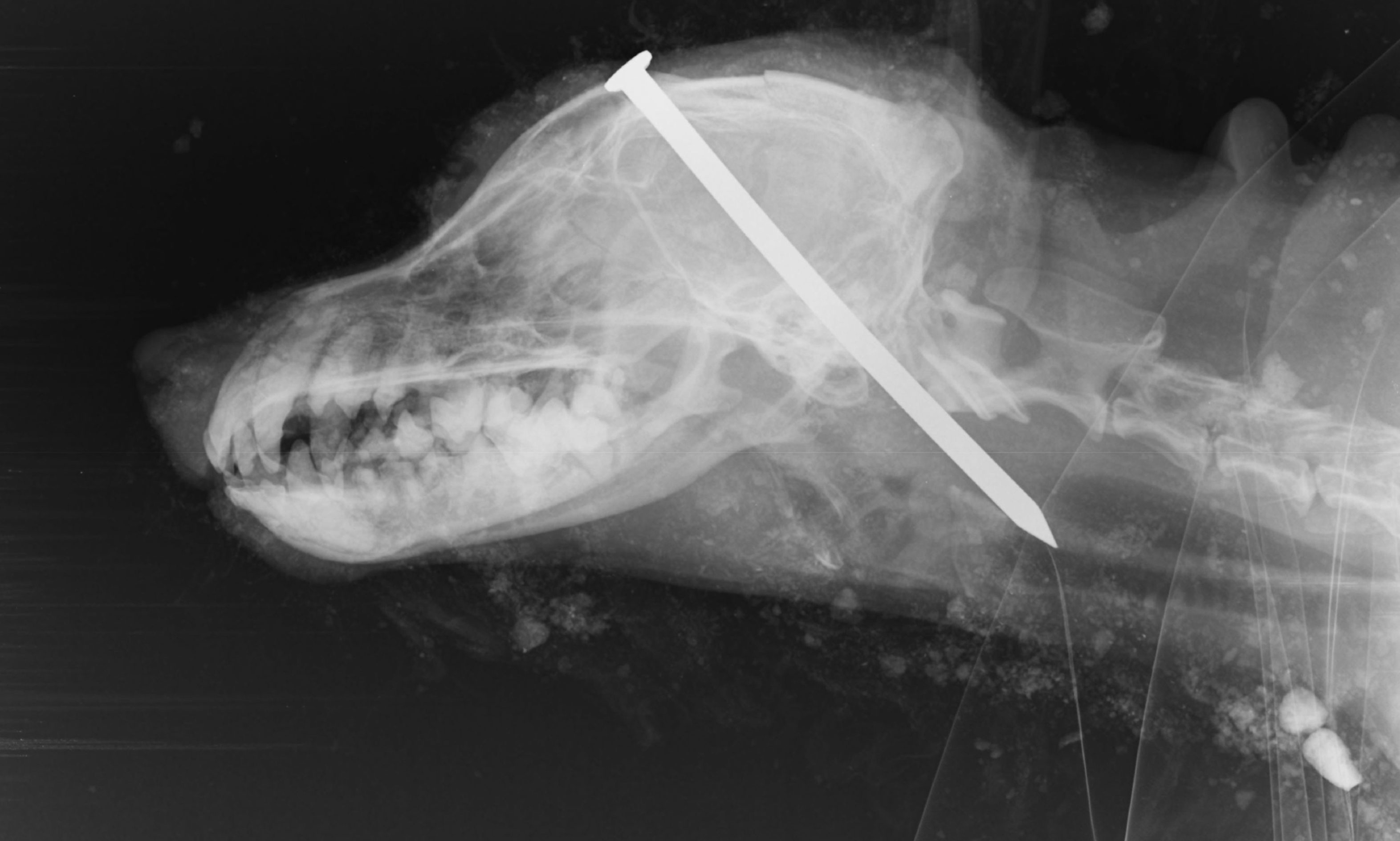 A dog had to be put down after he was found buried alive with a nail through his head.
Walkers made the horrific discovery whilst out in Kirkleatham Woods in Redcar, Cleveland, at lunchtime on Wednesday.
They heard whimpering and discovered a mound of earth.
To their horror, they uncovered the white, scruffy terrier which was still alive despite the nail sticking through his skull between his eyes.
The couple called the police immediately and rushed the dog to a nearby vets, but there was no choice but to put him down to end his "immense suffering", the RSPCA said.
An investigation is under way.
RSPCA inspector Nick Jones said: "In all my 10 years working for the RSPCA, I have never known anything so horrifying and inexplicably cruel.
"This is clearly a very deliberate act of cruelty and it's inconceivable to think why somebody has done it to this poor little dog.
"It's likely more than one person was involved in this act of horrific cruelty due to the force needed to inflict such an attack.
"He is a white entire male, scruffy-looking terrier type with a curly coat, possibly a Jack Russell or West Highland Terrier crossbreed, and aged around seven years old.
"I am urging anybody with any information no matter how small or who recognises this dog, to come forward and leave me a message in complete confidence on our inspector's appeal line by calling 0300 123 8018."
ends