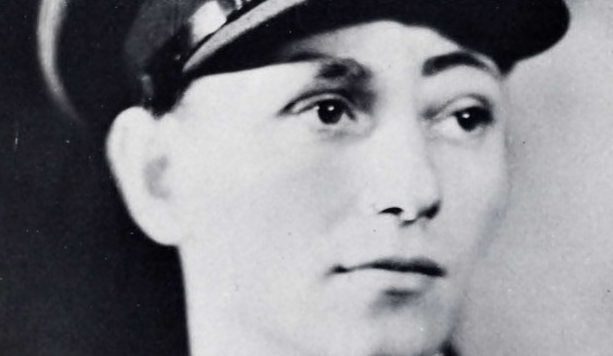 A Second World War hero from Dundee is featured in a new book about Britain's Victoria Cross heroes.
Wing Commander Hugh Gordon Malcolm, of Broughty Ferry, died aged 25 while leading a raid on the Chougui airfield in Tunisia on December 4, 1942.
He was posthumously awarded the honour for his actions on a mission that he knew would lead to disaster.
Malcolm's exploits are featured in the new book Victoria Cross Heroes Volume II, launched yesterday by Biteback Publishing.
The author of the book is Tory donor Lord Ashcroft KCMG PC, the businessman, philanthropist, author and pollster.
This is the sixth book in his "Heroes" series and his new book is based on his personal collection of Victoria Crosses, now totalling 200, which includes Malcolm's.
Lord Ashcroft is donating royalties from the book to military charities.
Born in Broughty Ferry on May 2, 1917, Hugh Malcom was the son of Kenneth Malcolm, a Dundee jute merchant, and his wife Majorie (née Smith).
The young Malcolm was educated at Craigflower Preparatory School, Dunfermline, and Trinity College, Glenalmond, Perthshire (now Glenalmond College).
After completing his schooling, he entered RAF College Cranwell, Lincolnshire, as a cadet in January 1936, where he graduated as a commissioned pilot in December 1937.
On the day of his death in 1942, he and his colleagues from 326 Wing spent the morning bombing an airstrip used by the Germans.
When they returned to refuel the crew received word that aerial support was needed in the area that had just been attacked.
The Dundee man instructed 10 Blenheim bombers to get into the air but they were spotted by the Germans, who despatched 50 aircraft.
The Allied planes were nearly all destroyed.
Wing Cdr Malcolm's was one of the last left flying before it too was shot down 15 miles from the target.
Only the body of the navigator James Robb was recovered from the wreckage.
The heat and risk from detonating ammunition meant that the remains of the others were never removed.
Wing Cdr Malcolm was awarded the VC in 1943 for his decision to proceed with the attack despite knowing it would "court almost certain disaster."
*Victoria Cross Heroes Volume II by Michael Ashcroft is published by Biteback Publishing. For more information on the new book, visit: www.victoriacrossheroes2.com.  For more information on Lord Ashcroft's work, visit: www.lordashcroft.com. Follow him on Twitter @LordAshcroft