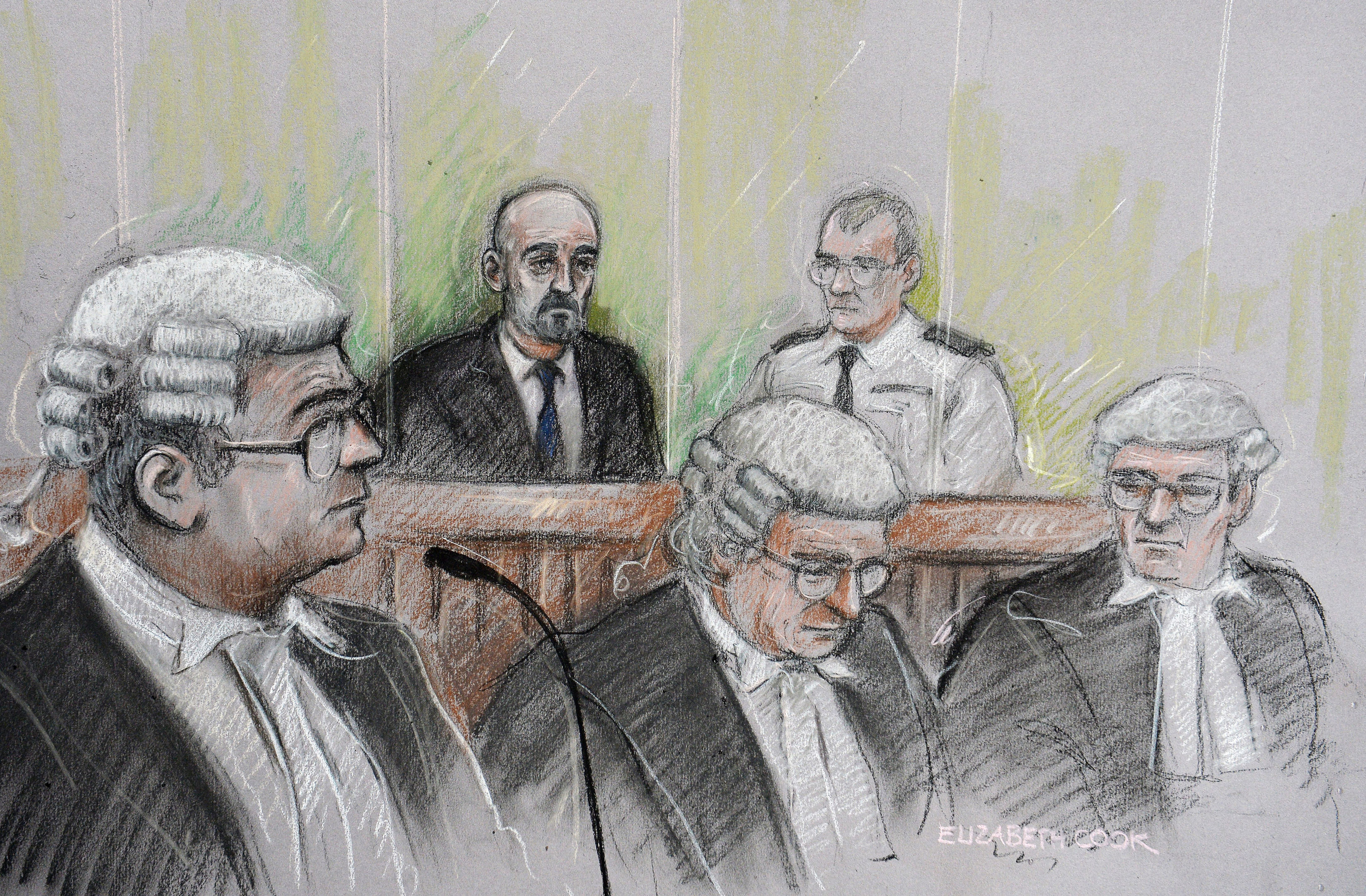 The "cowardly" killer of Jo Cox repeatedly shouted "Britain First" as he shot and stabbed the Labour MP a week before the EU referendum, a court has heard.
Gardener Thomas Mair, 53, allegedly murdered the 41-year-old outside her constituency surgery in Birstall, near Leeds, on June 16.
Opening his Old Bailey trial, Richard Whittam QC told jurors how mother-of-two Mrs Cox had supported the Remain campaign leading up to the referendum on June 23.
On the afternoon of Thursday June 16 2016, she was to hold a surgery in the library in Market Street, having visited a local school and a care home.
Mr Whittam told jurors: "As she arrived she was brutally murdered by one of her constituents, this defendant, Thomas Mair.
"It was a cowardly attack by a man armed with a firearm and a knife.
"Jo Cox was shot three times and suffered multiple stab wounds.
"During the course of the murder Thomas Mair was heard by a number of witnesses to say repeatedly 'Britain First'."
During the attack, a 77-year-old local man risked his own life in an effort to save hers, the court heard.
He was stabbed once by Mair with the same knife that he used to stab Mrs Cox.
Emergency services arrived within minutes and she was given an emergency thoracotomy as she lay in the street, the court heard.
The prosecutor told jurors: "The murder took place whilst she was performing her role as a Member of Parliament.
"Thomas Mair's intention was to kill her in what was a planned and pre-meditated murder for a political and/or ideological cause."
The defendant allegedly used a .22 gun adapted to kill and a dagger-like knife.
Mair denies Mrs Cox's murder, possession of a firearm with intent to commit an indictable offence and possession of an offensive weapon – a dagger.
Mair, from Birstall, also pleads not guilty to causing grievous bodily harm with intent to Bernard Carter-Kenny on the same date.
Mrs Cox's parents and sister sat in court as the prosecutor told jurors to apply cool logic in the "shocking" case.
The trial is being heard by senior judge Mr Justice Wilkie and is expected to go on for up to three weeks.