A Perth-raised music journalist, regarded as one of pop journalism's best-known voices, has been shortlisted for a prestigious Costa Book Award.
Sylvia Patterson has been shortlisted in the biography section for her memoir about her history of pop interviews from the 1980s onwards in I'm Not With The Band: A Writer's Life Lost In Music.
The category sees her up against Professor John Guy, the Cambridge historian who has won the prize once before, with his book Elizabeth: The Forgotten Years.
Responding to her shortlisting, Sylvia said on Twitter: "Holy Café Nervosa! I'm Not With The Band has been shortlisted for the Costa Book Awards. Quadruple jings!"
Meanwhile, she also appears on the long list for another literary competition – the Penderyn Music Book Prize 2017 – which will be shortlisted in March. She appears on that list alongside fellow Perth journalist Stuart Cosgrove for his book Young Soul Rebels.
Sylvia, who left a troubled home in Perth for London in 1986, joined Smash Hits as a staff writer aged 20 during its mid-late 1980s peak when it sold a million copies a fortnight.
Life thereafter as an acclaimed freelancer has seen her sprinkle irreverence throughout NME, The Face, Guardian Guide, The Observer, Sunday Times, Interview, The Word, Q and Glamour.
She has interviewed everyone from Prince to Jarvis Cocker, and a host of "flaky pop stars, rock'n'roll heroes and unreliable hip-hop legends" in-between.
As she encounters music's biggest names, the book details how she was confronted by glamour and tragedy, wisdom and lunacy, drink, drugs and disaster. And Bros!
Announcing her on the Costa shortlist, the judges described her book as "A breathless, giddy music biography with real swagger and heart."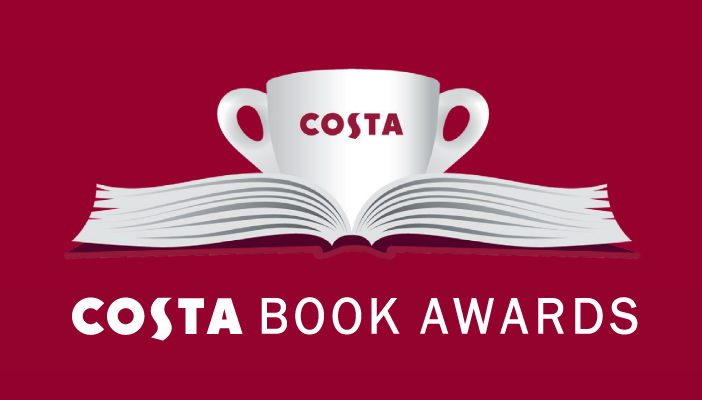 The Costa Book Awards, which this year sees the most shortlisted female authors in its history, honour some of the most outstanding books of the year written by authors based in the UK and Ireland.
There are five categories – First Novel, Novel, Biography, Poetry and Children's Book – with one of the five winners chosen as Book of the Year.
Winners in the five categories, who each receive £5,000, will be announced on January 3.
The overall winner of the 2016 Costa Book of the Year will receive £30,000 and will be announced at the Costa Book Awards ceremony in central London on January 31.
Launched in 1971 as the Whitbread Literary Awards, they became the Whitbread Book Awards in 1985, with Costa taking over in 2006.
Costa 2016 shortlists
Novel
Sebastian Barry for Days Without End (Faber & Faber)
Maggie O'Farrell for This Must Be the Place (Tinder Press)
Sarah Perry for The Essex Serpent (Serpent's Tail)
Rose Tremain for The Gustav Sonata (Chatto & Windus)
First novel
Susan Beale for The Good Guy (John Murray)
Kit de Waal for My Name Is Leon (Viking)
Guinevere Glasfurd for The Words in My Hand (Two Roads)
Francis Spufford for Golden Hill (Faber & Faber)
Biography
Keggie Carew for Dadland: A Journey Into Uncharted Territory (Chatto & Windus)
John Guy for Elizabeth: The Forgotten Years (Viking)
Hisham Matar for The Return: Fathers, Sons and the Land in Between (Viking)
Sylvia Patterson for I'm Not With the Band: A Writer's Life Lost in Music (Sphere)
Poetry
Melissa Lee-Houghton for Sunshine (Penned in the Margins)
Alice Oswald for Falling Awake (Jonathan Cape Poetry)
Denise Riley for Say Something Back (Picador)
Kate Tempest for Let Them Eat Chaos (Picador)
Children's books
Brian Conaghan for The Bombs That Brought Us Together (Bloomsbury)
Patrice Lawrence for Orangeboy (Hodder Children's Books)
Francesca Simon for The Monstrous Child (Faber & Faber/Profile Books)
Ross Welford for Time Travelling With a Hamster (HarperCollins Children's Books)