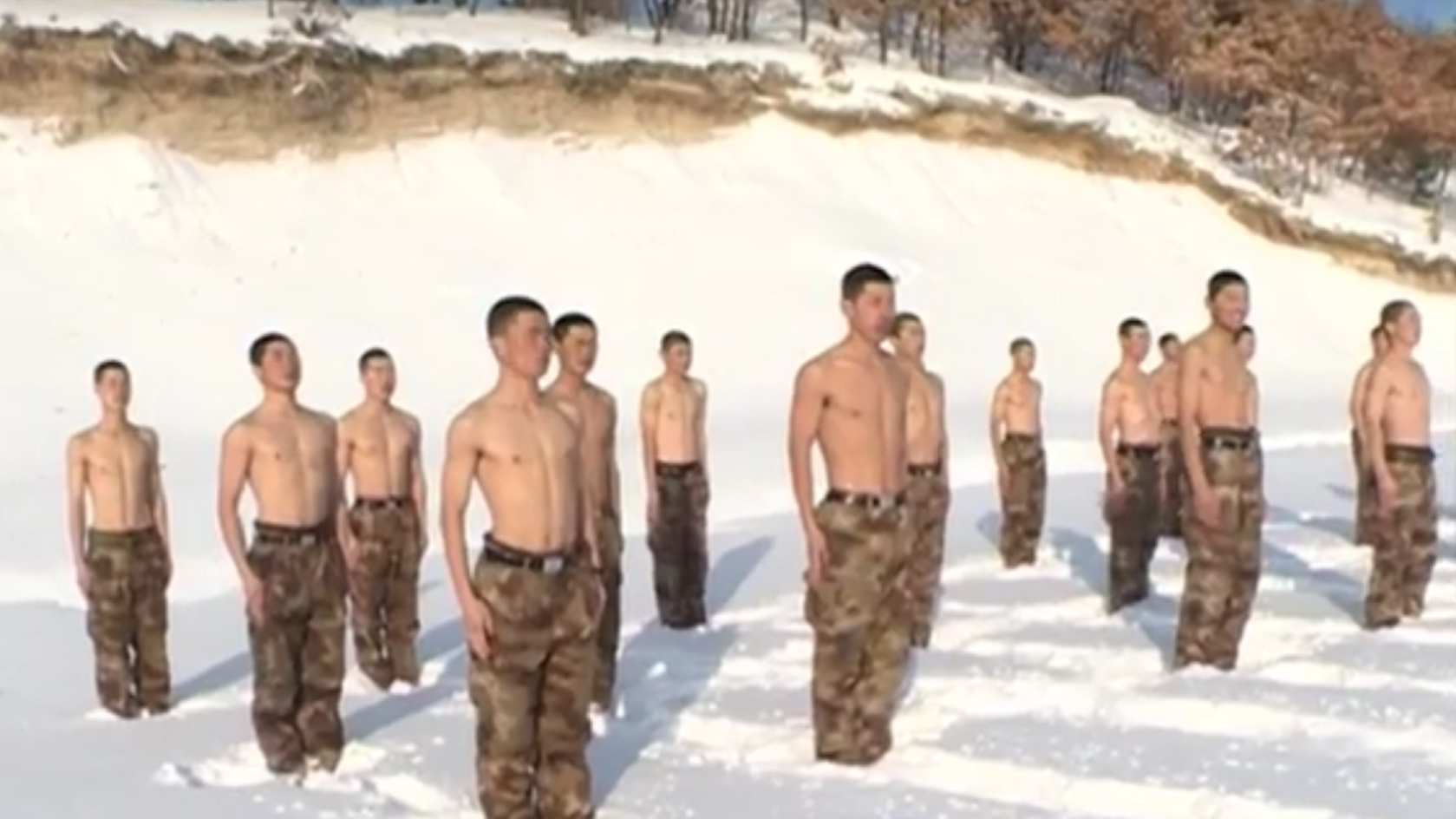 Winter training for Chinese soldiers isn't a walk in the park, but rather a roll about in the snow.
Frolicking about and making snow angels this is not, because these soldiers are bare-chested in the -20℃ weather.
Understandably, it's all a bit awe-inspiring (and terrifying) for the more precious among us.