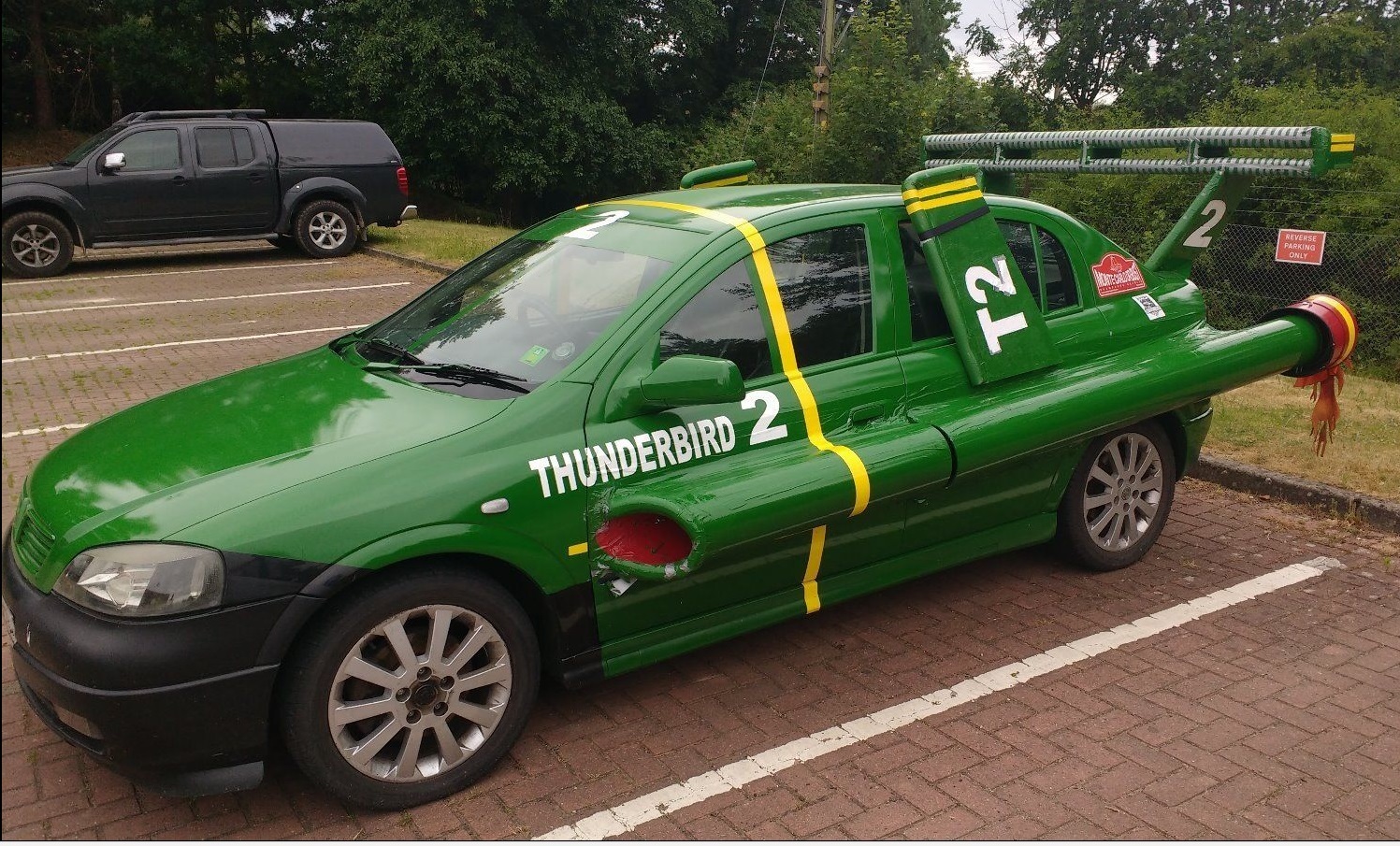 A car converted to look like Thunderbird 2 has gone up for auction – and the internet thinks it's FAB.
However while the International Rescue transporter can reach speeds of 5,000mph, the look-a-like is limited to little over 100mph.
The vehicle, with is based on a Vauxhall Astra, has attracted hundreds of pounds in bids since it was listed on ebay, with the advert going viral among fans of the classic 1960s TV show.
The seller admits that the vehicle is nearly as wobbly as the puppets and is held together with tape.
The green machine, which is currently in Suffolk, is only MOT'd for a few weeks, has a number of minor faults and there are no returns.
However it has already proved its worth after being driven more than 2000 miles in the Monte Carlo or Bust Champagne Charlie Rally.
The seller wrote: "The car did not let us down at all and is still in good running order (n.b. service light is still on, but hey it was when we left!)
"The conversion into Thunderbird 2 in truth looks better on the photos than in real life (some duck  tape was used!) but we did manage 1st prize in the best dressed car category for the rally (out of 50 other hopefuls) and we received more love than you could ever believe on route from people who just loved the idea and the look of the car.
"Our original intention was to scrap the car on our return to England as our modifications are semi-permanent (holes in body work etc fixing booster rockets), however having seen how so many people love the car this seems a bit crazy.
So if there are any Thunderbird lovers out there who want something a bit whacky to look at or play with or someone who wants a cheap ride for a similar rally this could be for you."