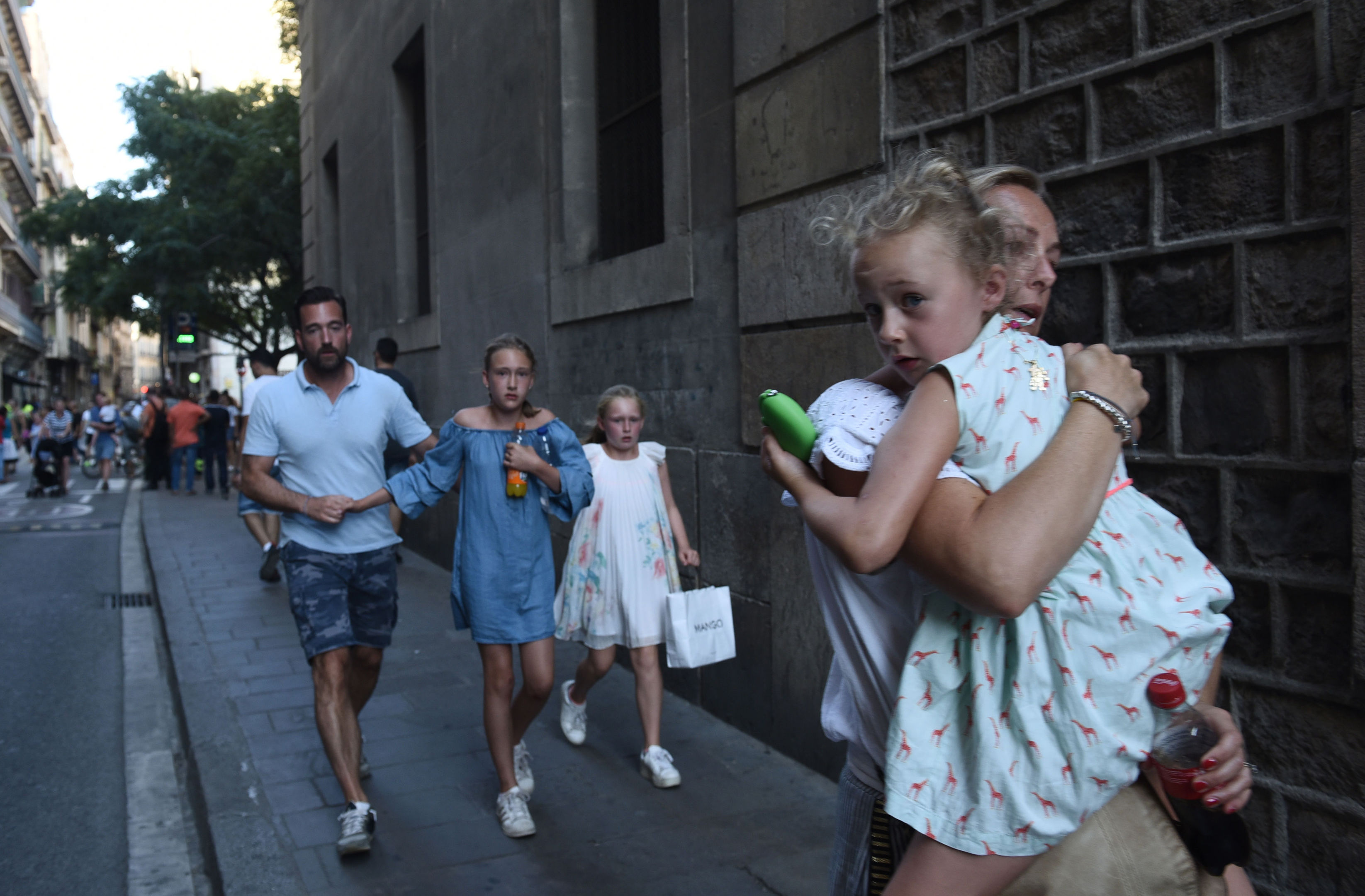 Spanish police killed five terrorists wearing suicide belts as they thwarted a second atrocity this morning, just hours after a van attack in Barcelona left at least 13 people dead and 100 injured.
Britons in the Catalan capital described running for their lives after a suspected Islamist terrorist drove a van into crowds through the central tourist hot spot of Las Ramblas.
And in the seaside town of Cambrils, a car ploughed into pedestrians in the early hours of Friday morning. One woman died in hospital following the incident this morning, police have now confirmed.
https://www.thecourier.co.uk/news/uk-world/492882/dozens-injured-in-barcelona-van-terror-attack/
Here is a timeline of how events unfolded in Alcanar, Barcelona and Cambrils in the past few days:
Wednesday night – One person is killed in an explosion in Alcanar, which authorities believe is linked to the Barcelona van attack.
Thursday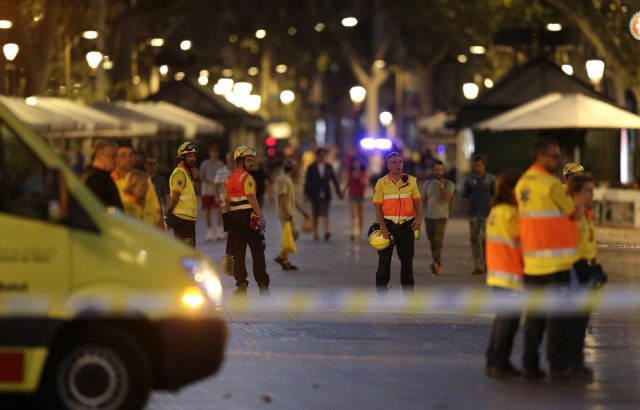 5pm – A white Fiat van speeds through Las Ramblas, a busy street in Barcelona. At least 13 people are killed and more than 100 others injured as the driver ploughs into the crowds along a 500m stretch of the pedestrianised area.
The driver then flees, leaving a scene of widespread panic, with people running in waves away from the area.
https://www.thecourier.co.uk/news/uk-world/493026/manhunt-for-van-driver-as-13-killed-and-100-injured-in-jihad-terrorism-attack/
7pm – In a tweet before 7pm, Catalonia's police force says the protocol for terrorist attacks has been activated.
8pm – Two men are arrested in connection with the incident. One is named as Driss Oukabir, a 28-year-old Moroccan who is believed to have rented the van.
8.40pm – The Islamic State terror group claims responsibility for the attack.
Friday
1am – Seven people are reported injured when a group, said to be wearing "explosive belts", launch a van attack in the coastal town of Cambrils, similar to the one in Barcelona.
Footage posted on social media, which appears to have been filmed on the town's beachfront promenade, shows bystanders running for cover and several gunshots are heard. Spanish police shoot four suspected terrorists dead and injure another.
3am – Police say the fifth suspect has died.
8am – Spanish police arrest a third person in Ripoll, and tweet that the belts worn by the five men shot dead in Cambrils were "simulated explosives".
Noon – A woman dies in hospital after being injured during the events in Cambrils, becoming the 14th victim of the terror attacks.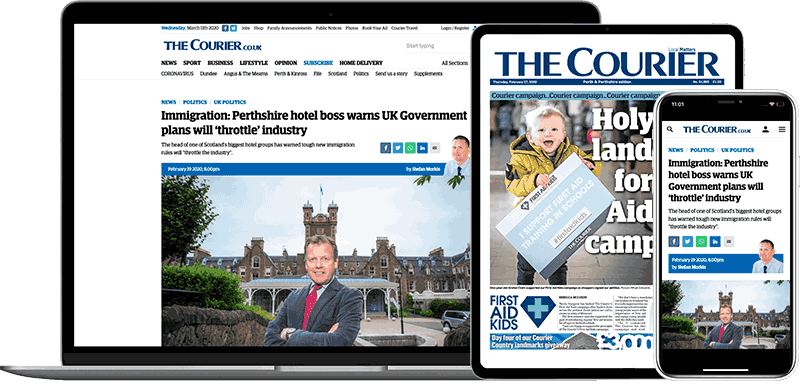 Help support quality local journalism … become a digital subscriber to The Courier
For as little as £5.99 a month you can access all of our content, including Premium articles.
Subscribe