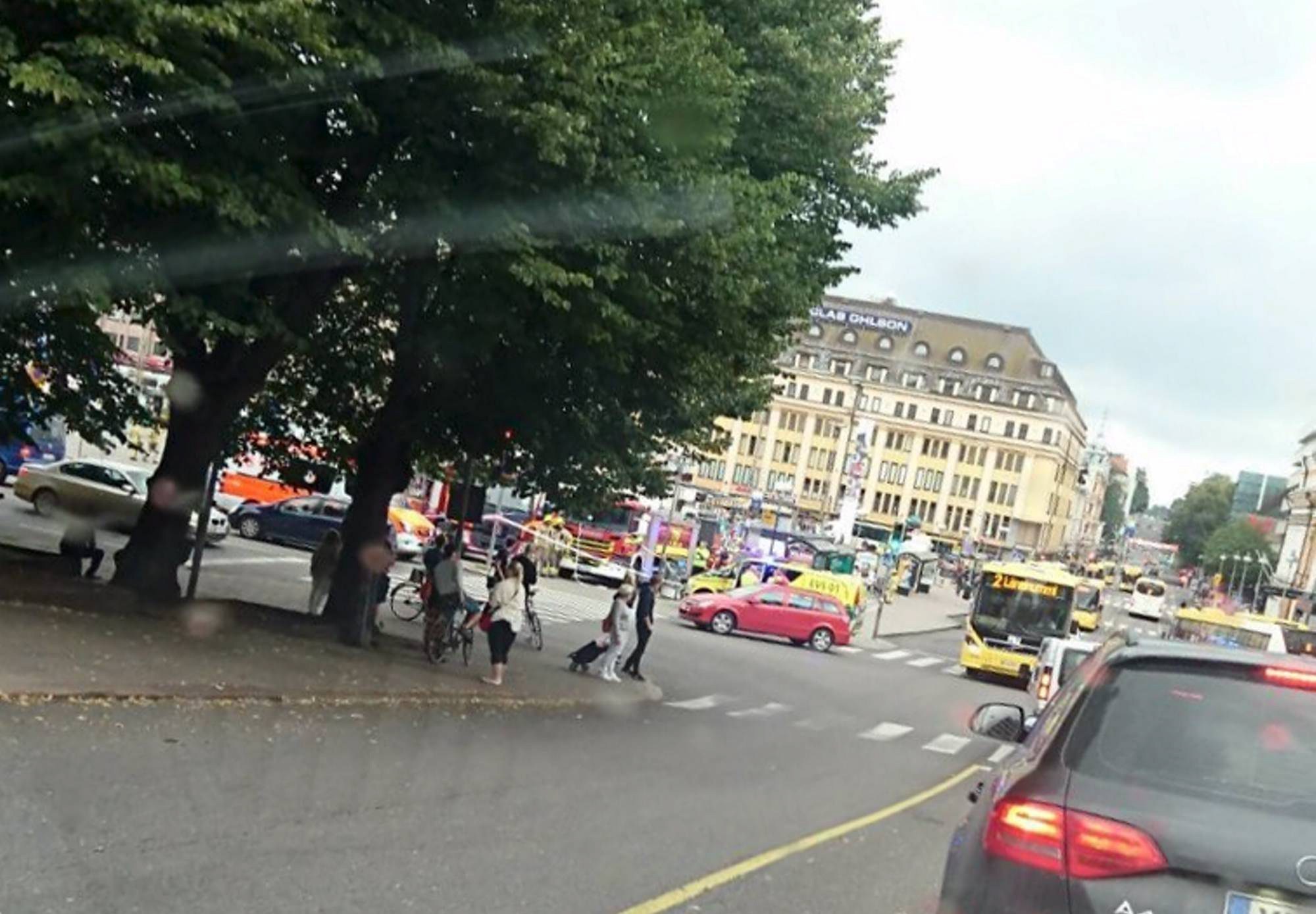 Two people have died after a number of people were stabbed in the Finnish city of Turku.
There were reports of multiple people armed with knives and gunshots being fired in the city centre earlier this afternoon.
Police have reportedly shot and arrested an attacker at the scene, however they are continuing the search for "more perpetrators".
https://www.thecourier.co.uk/news/uk-world/493587/suspect-shot-in-leg-after-several-people-stabbed-in-finland/
Officers say two people have died.
Finnish police tweeted that "several people" had been stabbed, adding: "The person is arrested. The public is invited to move away from the city centre.
"People are advised to leave the centre of Turku."
Turku is said to be in lock down as a result of the attacks.
Security has been bolstered at Helsinki Airport and other key transport hubs as a result of the attacks.
A likely terrorist attack just occurred in Turku, Finland. I saw the police shoot a man.

— Jesse Brown (@JesseBrown775) August 18, 2017
Several persons stabbed in central Turku. Police has shot at suspected perpetrator. One person is apprehendee

— L-S poliisi (@L_S_poliisi) August 18, 2017
The police is searching for possible more perpetrators in Turku. People are asked to leave and avoid the center of Turku.

— L-S poliisi (@L_S_poliisi) August 18, 2017
It comes just a day after 14 people died and 100 were injured following two terror attacks in Spain on Thursday.
For more on this story click here.
Persons who have information regarding happenings in Turku, can call the numbers +358 503499187 or +358 50 3268089

— L-S poliisi (@L_S_poliisi) August 18, 2017
Ihmisiä kehotetaan poistumaan Turun keskustasta.

— L-S poliisi (@L_S_poliisi) August 18, 2017
Shots and casualties reported in central #Turku #Finlandhttps://t.co/Zz98J2BHhW pic.twitter.com/IdoXC8xrCc

— Yle News (@ylenews) August 18, 2017
Breaking into @CNN: several people have been stabbed in the city Turku, east of Helsinki in Finland, according to nat'l police.

— Elizabeth Landers (@ElizLanders) August 18, 2017
The Finnish police confirms that many people have been stabbed in #Turku. It looks like terrorism.

— Roger Kulmala (@RogerKulmala) August 18, 2017