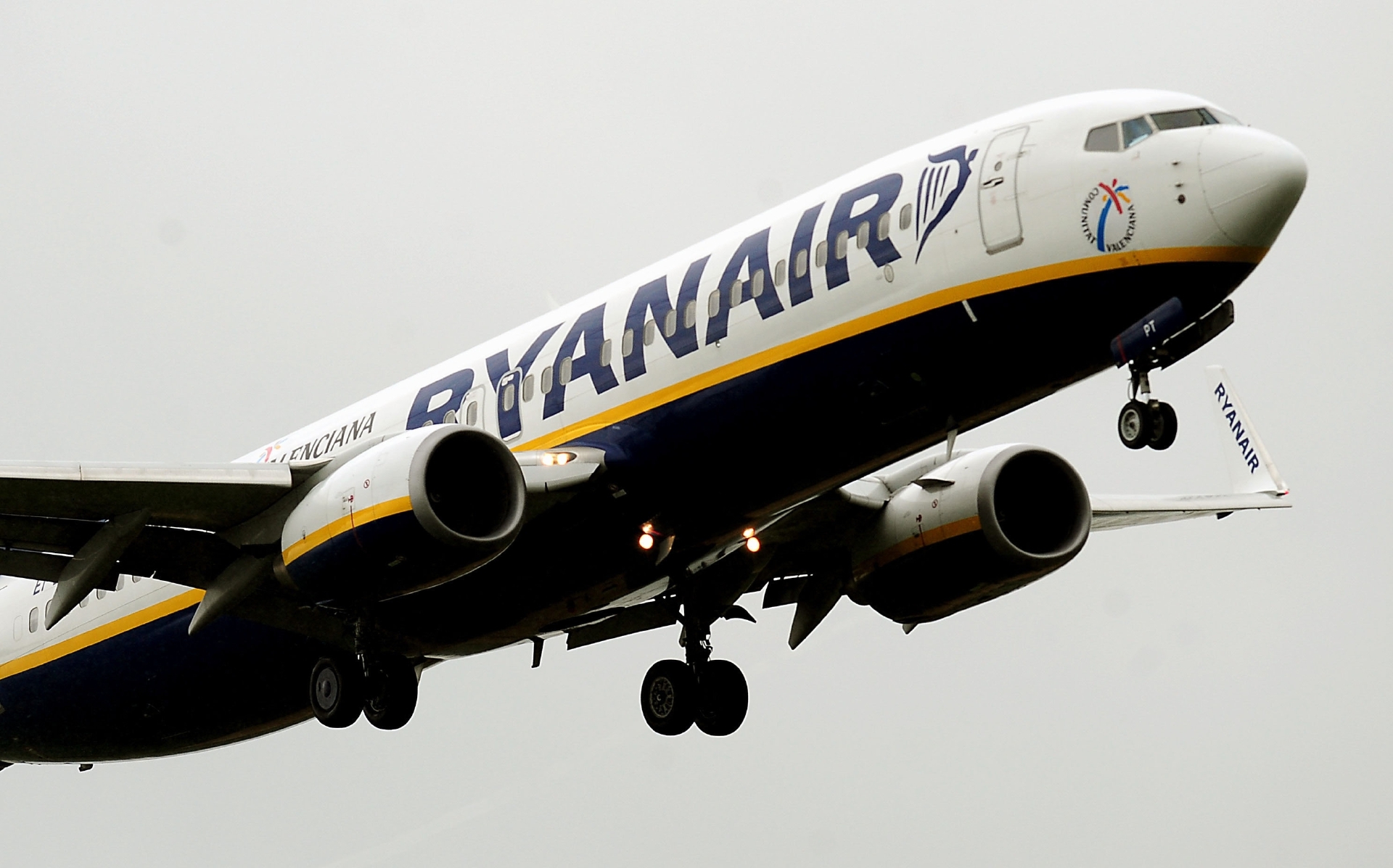 Ryanair is cancelling an extra 18,000 flights throughout the winter months as the fallout from the airline's mismanagement of pilot leave deepens – affecting 400,000 customers.
The Irish carrier said that as part of efforts to end a wave of cancellations that has already seen 2,000 flights grounded, it will fly 25 less aircraft between November and March.
https://www.thecourier.co.uk/business/business-news/515402/scots-flights-canaries-affected-ryanair-cancels-flights-due-pilot-shortage-fallout/
The firm has been forced into the cancellations after miscalculating pilot leave.
Ryanair has suspended the following 34 flights for the winter season from November to March 2018:
Bucharest – Palermo
Sofia – Castellon
Chania – Athens
Sofia – Memmingen
Chania – Pafos
.
Sofia – Pisa
Chania – Thessaloniki
Sofia – Stockholm (NYO)
Cologne – Berlin (SXF)
Sofia – Venice (TSF)
Edinburgh – Szczecin
Thessaloniki – Bratislava
Glasgow – Las Palmas
Thessaloniki – Paris BVA
Hamburg – Edinburgh
Thessaloniki – Warsaw (WMI)
Hamburg – Katowice
Trapani – Baden Baden
Hamburg – Oslo (TRF)
Trapani – Frankfurt (HHN)
Hamburg – Thessaloniki
Trapani – Genoa
Hamburg – Venice (TSF)
Trapani – Krakow
London (LGW) – Belfast
Trapani – Parma
London (STN) – Edinburgh
Trapani – Rome FIU
London (STN) – Glasgow
Trapani – Trieste
Newcastle – Faro
Wroclaw – Warsaw
Newcastle – Gdansk
Gdansk – Warsaw
For more information from Ryanair click here.