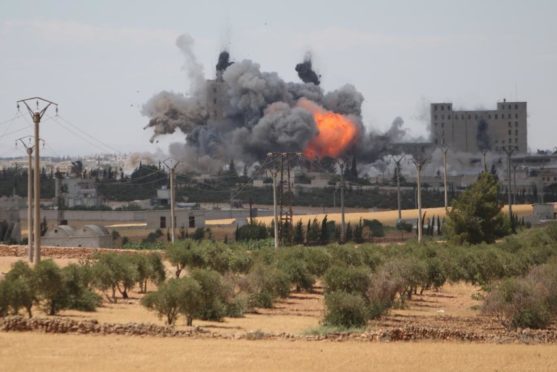 A St Andrews University graduate whose family was forced to flee the "two evils" of Syrian government barrel bombs and so-called Islamic State (IS) beheadings has described the recent military action by the USA, UK and France in Syria as "necessary and legitimate".
In an exclusive interview with The Courier, Haian Dukhan, who left Syria in 2012 to study for his PhD in international relations at St Andrews University, said action against the regime that used chemical weapons against its own people was justified because President Assad had "crossed a red line".
However, he warned that the main problem for such military action by western powers is the lack of a long term vision for the future of Syria.
Haian, 36, who graduated from St Andrews last summer and is currently a teaching fellow in International Relations at Leicester University, said: "A limited military strike could probably destroy some of the regime's chemical facilities but it will not fully limit the capability of the Syrian regime to continue killing civilians.
"The Syrian regime has killed more civilians by using conventional weapons.
"Some might wonder why Assad would use chemical weapons when he is already winning the war.
"In fact, the area that was targeted by chemical weapons was a very fortified area that the regime has besieged for more than seven years and wasn't able to achieve any military advance in it.
"The purpose behind the use of the chemical weapons was to kill large numbers of people in a short period of time and send a message to the rebels entrenched in the area that if you don't surrender, this will be your destiny.
"The regime did this knowing that Russia will protect it in the security council by using the veto."
Growing up in the ancient historical city of Palmyra, Haian had first-hand experience of Assad's regime which suppressed freedom of speech and bred resentment through the persistence of economic poverty.
When widespread discontent at similar economic hardship, autocratic rule and corruption toppled Tunisia's President Zine al-Abidine Ben Ali in January 2011, Haian celebrated the dawn of the pro-democracy 'Arab Spring' and quietly welcomed the rebellion which began in the rural lands around his town.
But he said millions of Haian's own peace loving country-folk, including his own family of "moderate Muslims"who fled to Turkey, quickly found themselves caught between Assad's rebel-crushing regime and the rise of IS which has brought in its own level of brutality.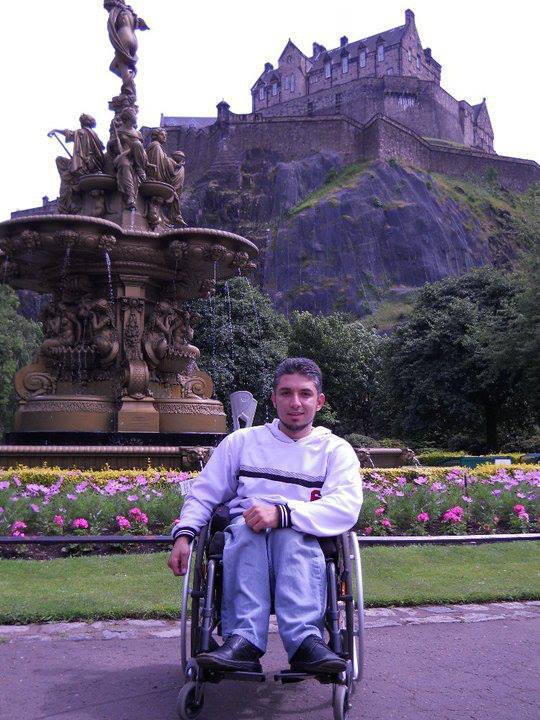 As someone who has been living in exile for around seven years, Haian says he can't claim to speak in the name of all Syrians who still live the horrors of the war.
He says Syrians' views on the western strikes vary from one person to another.
However, he generally remains worried about the future of his country and the possibility of regional hostilities escalating.
He added: "What started in Syria as a national uprising against an authoritarian regime in 2011 has turned into an international proxy war waged between different regional and international powers.
"The Syrian conflict will not be resolved unless these powers have an agreement among each other.
"It seems that we are heading towards a state that is divided into different regions where each of these regions has regional and international players who control it and influence its direction.
"There are increasing concerns about the possibility of an Israeli/Iranian conflict over Syrian territories as well.
"There doesn't seem to be any good signs about the near future in Syria unfortunately."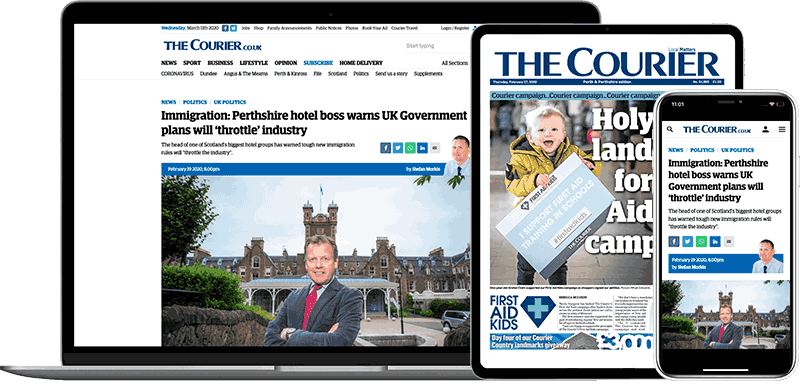 Help support quality local journalism … become a digital subscriber to The Courier
For as little as £5.99 a month you can access all of our content, including Premium articles.
Subscribe