IN PICTURES: RAF honour services couple who died without family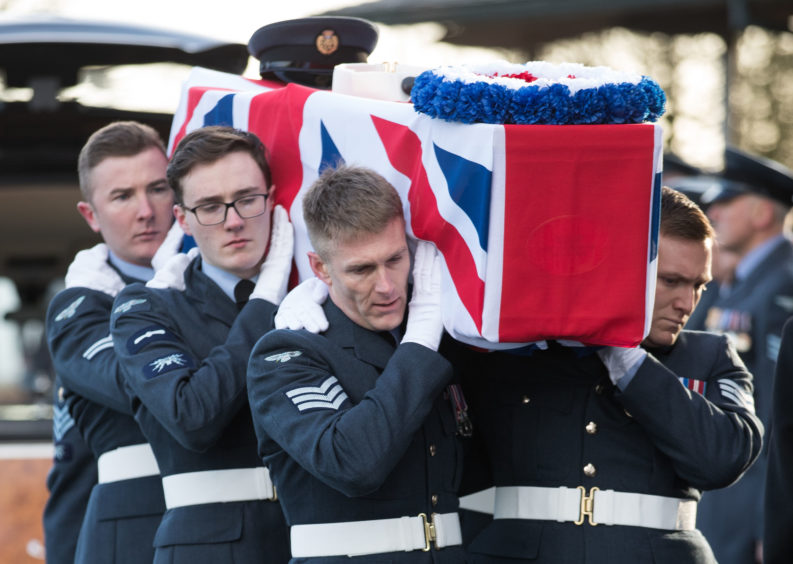 Royal Air Force pall bearers from RAF Cosford carried the coffins of World War II veterans Victor Barnett and his wife Edna during their funeral service at Telford Crematorium in Telford, England this morning.
Victor Barnett, aged 101, was a Dambusters engineer and his wife Edna, 91, a member of the Womens Auxiliary Air Force who worked in air traffic control during World War II. The couple from Telford, Shropshire died within days of each other and had no surviving relatives to come to their funeral. A 'call to arms' by airmen at RAF Cosford saw hundreds of people arrive to pay their respects to the couple.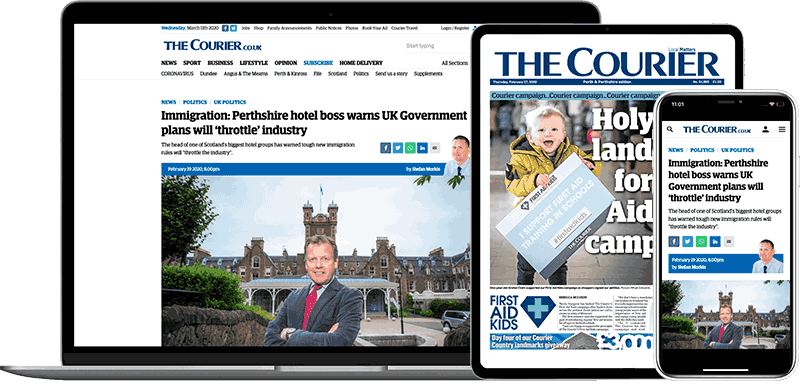 Help support quality local journalism … become a digital subscriber to The Courier
For as little as £5.99 a month you can access all of our content, including Premium articles.
Subscribe