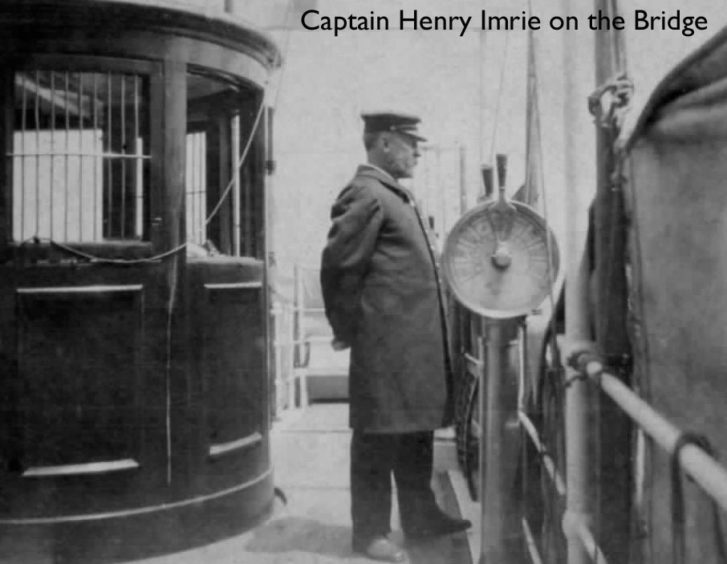 Michael Alexander discovers the story of a 'destitute' Dundee boy who, 150 years ago, grasped the opportunity to turn his life around aboard the Mars training ship in the Tay before going on to attain international fame as a record breaking ship's captain.
It was the training ship that took thousands of homeless and destitute boys from across Scotland and gave them the skills they needed to thrive.
HMS Mars was moored in the Tay at Wormit for six decades from 1869.
Taken away from a world of poverty, crime and disease in the Dundee, Glasgow and Edinburgh areas, the Mars training attempted to steer them away from an assumed future of crime and give them a better education and skill base than most others.
But having researched the life and times of the Mars for his latest book, Wormit-based author and musician Gordon Douglas has become particularly fascinated with the story of a 'Mars boy' from Lochee who was admitted to the ship 150 years ago this week and went on to become a successful international steamer ship captain who made nautical history in Canada.
"The great granddaughter of this boy got in touch with me via the current Mars exhibition at the Unicorn to tell me about her great grandfather who was a Mars boy named Henry Imrie," explained Gordon.
"Henry Imrie was the 128th boy on the ship, admitted on February 16 1870 and lived with his widowed mother, Jessie Imrie, in Loon's Road, Lochee, Dundee. He was described as being in ill health and destitute at the time.
"His progress in school seemed excellent and he was described as 'first class in conduct' and a 'very steady boy'."
Gordon tracked down Henry's discharge papers from February 16 1873 – issued after three years on the ship.
But he was surprised to read the line, open to conjecture, that Henry had been 'discharged to employment as a teacher on shore'.
Henry Imrie's great granddaughter told Gordon that her ancestor had gone on to become a captain on the Allen Line steamers. He wrote articles and stories for the Nautical Times and won the Gold-Headed Cane Award for captaining the first vessel up the St Lawrence River to Montreal after the ice melted in 1907.
Gordon added: "By any yardstick this was a Mars boy who made a successful life from a wretched beginning.
"When studying a Mars boy I always check that they have not featured in any other part of my research thus I was delighted to find an 1874 newspaper article I must have spotted by chance from the cuttings book of the Mars in the Newport Heritage Centre.
"It begins – 'We have been shown an excellent letter from an old Mars boy to his mother in Dundee.
"He dates it from his vessel at St John's New Brunswick and tells how well he is getting on, and that the captain learns him navigation and promises to help him along in his profession.
"He further states that the ship is getting ready to sail for the River Plate: in his own words – a five or six month voyage and my first time across the equator. If I am spared I will be a true son of Neptune then.'"
Gordon revealed that on the last page of the letter, Henry Imrie included a poem he wrote to his mother from British Columbia called Perseverance that he composed when keeping watch for vessels at night when at sea.
The poem read:
Oft time I ask why did I roam
Across the ocean's boundless wave;
And leave my place of birth, my home,
And all I in this world have –A mother?
My prospects were so bright, so clear –
Though only castles in the air;
They seemed to say, just persevere,
And choose each footstep with great care
And caution.
So now upon the tide of fate
My bark is launched to float along;
Hope says to Fame the path is straight,
If perseverance be my song
And motto.
The tree is high I mean to climb,
But I'll ascend with heart so staunch;
Perhaps I'll reach the top some time –
If not I may some lofty branch
Near to it.
And when on earth my race is run,
I hope to reach that wished-for goal –
Where shines the never-setting sun
Upon the everlasting soul
Of mortal.
Gordon, 68, – a former pupil of Dundee's Harris Academy and graphic design graduate of Duncan of Jordanstone College of Art and Design – first wrote 'We'll Send Ye Tae the Mars: The Story of Dundee's Legendary Training Ship' in 2008.
The book came about after a co-written musical with friend Gary Mitchell in 2006 for the Prince's Trust which enjoyed great success at the Edinburgh Fringe.
Following on from this show called 'The Heart of Gold', and inspired by his granny warning him as a child that if he misbehaved 'We'll Send Ye Tae the Mars' – even though it had ceased operation 22 years before his birth – he decided to look at the possibility of a Dundee musical based on the training ship.
The book, now re-issued to coincide with the 150th anniversary of the Mars launch last year, grew from there.
Gordon, who has done 45 talks, regards his project as an "ongoing story" with people continuing to get in touch for help tracing relatives.
He says the ship was "kind of ahead of its time" trying to get boys off the street and give them an education. Most accounts described it as "hard but fair".
It wasn't without controversy, however. After the First World War it went from being a homeless boys facility to "virtually being a truant training ship" which he regards as a "fairly draconian measure".
It's with this in mind that he hopes the book "exonerates" and addresses the stigma of the boys who ended up on the Mars.
"They were not the author of their own misfortune – it was certainly not a prison ship!" he said.
"The book shows Dundee life at that time as being extremely hard. To an extent you had to steal or die or go hungry – especially if you were an orphan."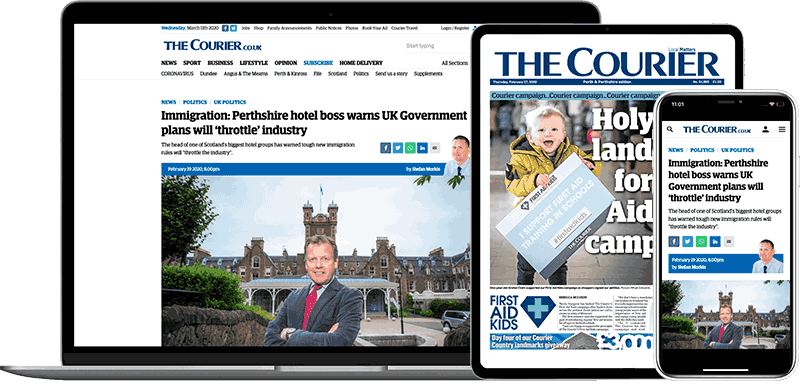 Help support quality local journalism … become a digital subscriber to The Courier
For as little as £5.99 a month you can access all of our content, including Premium articles.
Subscribe