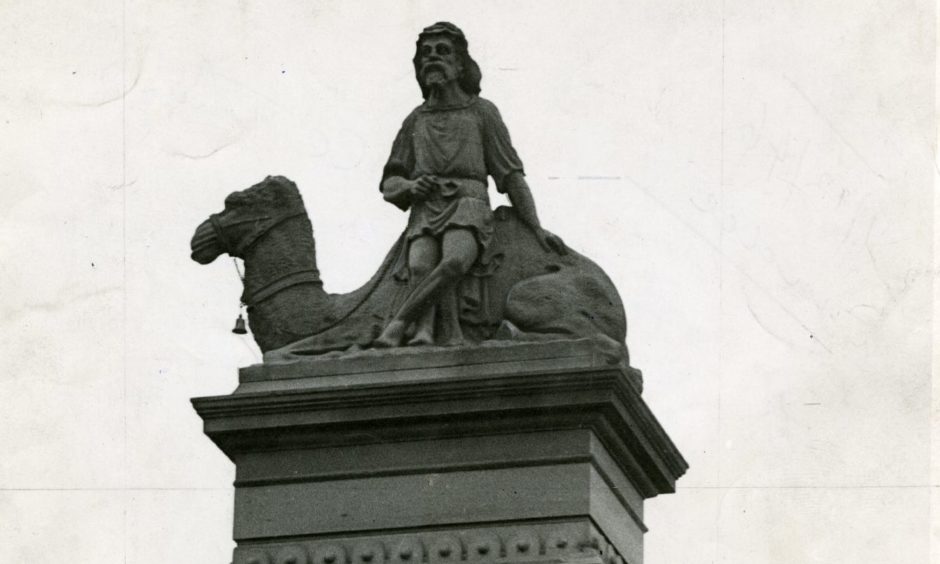 A former police officer has pointed to the spot where an iconic and much-missed stone camel met its maker.
Jim Edmonds from Carnoustie said he can put to rest decades of conjecture surrounding the fate of the Bowbridge Works camel and its nine-foot high rider.
The mystery of what became of the statue has endured for 65 years since it was dismantled from the top of the gates of the Dundee jute works where it looked down on generations of workers.
Don't have a subscription?
To continue reading subscribe and get unlimited access to all content including our premium articles
Subscribe