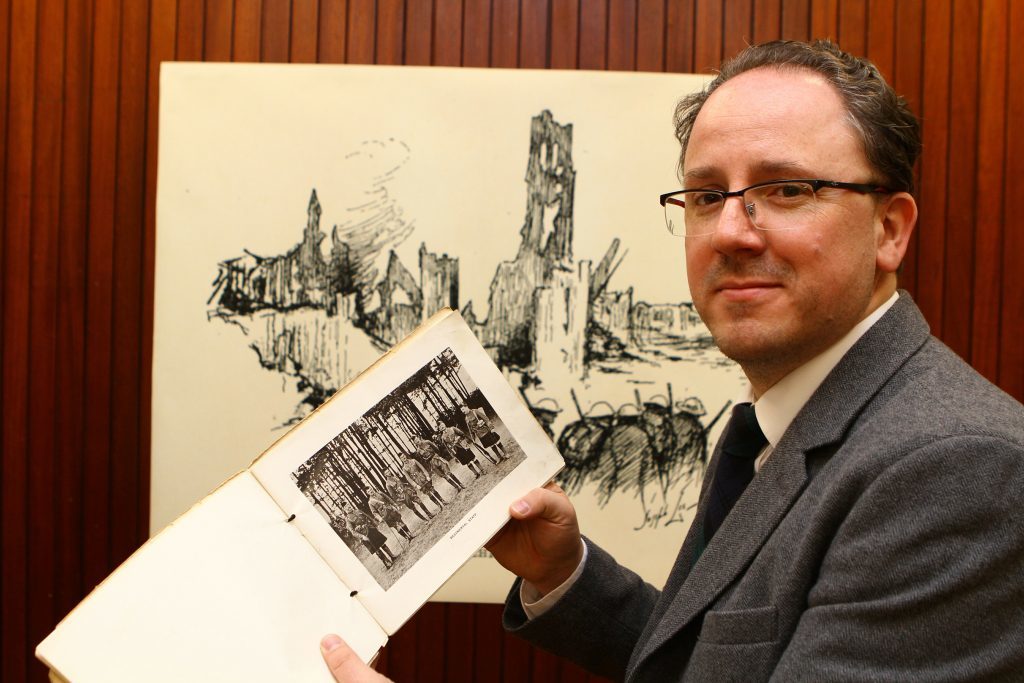 A rich childhood spent visiting historical sites and places of interest inspired young Derek with a love for the past.
"It's probably my parents, grandparents and uncle who are to blame," he chuckles.
"They were members of the National Trust and Historic Scotland and that's how we spent weekends and school holidays."
Derek's great-grandfather John Patrick was killed in the Battle of the Somme in 1916 and when he was at secondary school, Derek got the chance to visit his grave.
"It wasn't a Road to Damascus moment but it was deeply poignant," he reflects. "From that moment I was hooked on the history of The First World War. Nearly every village across the UK has a war memorial, a lasting legacy of the Great War, and I found that fascinating."
No surprise then that Derek studied history at St Andrews University, specialising in Scottish history. After graduating he became a history lecturer at Dundee University, where he worked alongside senior lecturer Billy Kenefick.
"Billy and I knew each other very well through our shared interest in the First World War and working with him gave me the opportunity to develop my passion for it," Derek explains.
Because the Highland Soldier became iconic, particularly in Victorian Britain, and representative of Empire, Billy and Derek developed an Honours course called The Scottish Soldier: Image and Reality.
"The Great War was an important part of the course and it really inspired us to begin work on a project that would involve the Tayside community and beyond, and ensure the stories of the 30,490 men who left Dundee to fight, and of the people left at home, were never forgotten."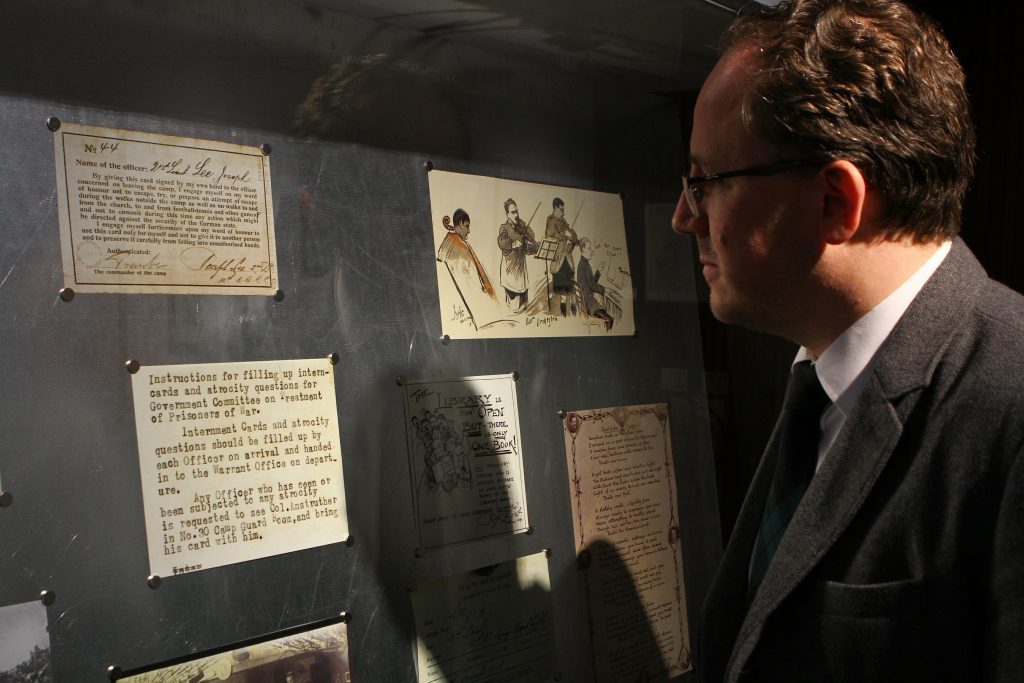 As the centenary of the war approached, the project gathered momentum. Derek and Billy approached history and heritage groups across Courier Country, inviting them to come on board – and the Great War Dundee Commemorative project (GWD) was born.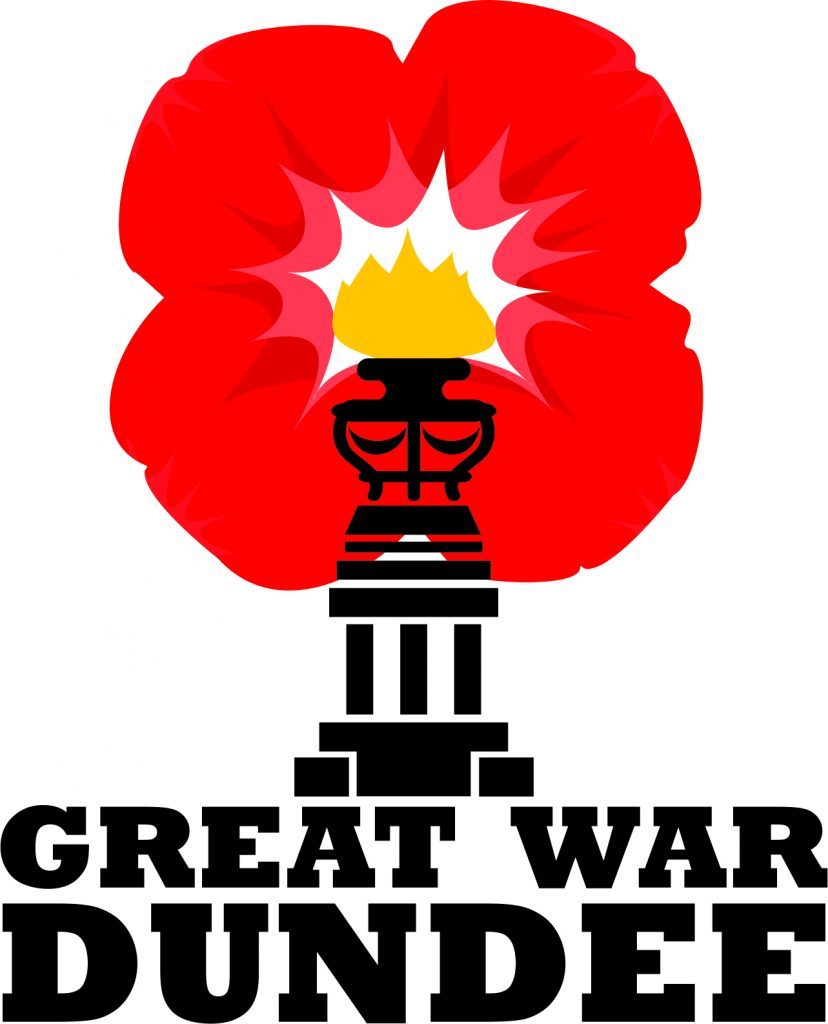 Since its official launch the project has involved everyone from schoolchildren to the elderly, aiming to reach as wide a demographic as possible.
Events have included poetry, performances and live music, a schools time travelling journalism project and the BBC World War One At Home Tour in City Square in August 2014.
"September 2015 saw the commemoration of the Battle of Loos – hugely significant for Dundee – when we were visited by the Duke and Duchess of Rothesay, and the First Minister," says Derek.
And last autumn, GWD members Caroline Brown and Matthew Jarron celebrated the life of Dundee's "fighter writer" and illustrator Joseph Lee with a poignant exhibition. Derek – who, along with Billy, is an invaluable contributor to The Courier's First World War commemorative supplements – gave a lecture at the official opening.
And the future is looking good for GWD: the committee is in the process of applying for their second funding bid which, if successful, will allow them to plan commemorative events and projects until the end of the centenary in June 2019.
He admits that working on the project is the best of both worlds for him. "I'm still getting to work on the academic side while engaging with the public," he smiles. "It's my job but it's also my hobby. I can quite happily while away the weekends reading old newspapers and scribbling notes.
"It's fantastic to tell the stories of the men, women and children who were touched by war. Behind every name in the Roll of Honour, there's a story, a family. It's hugely rewarding to get behind it and bring it alive today."
www.greatwardundee.com
Our First World War 1917 special commemorative supplement will be published with The Courier on March 9.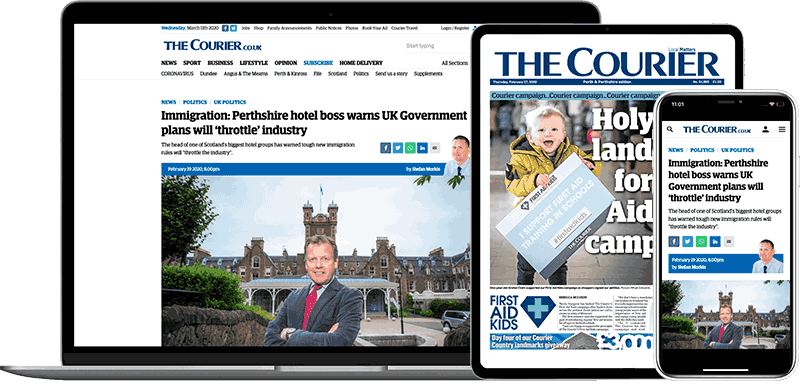 Help support quality local journalism … become a digital subscriber to The Courier
For as little as £5.99 a month you can access all of our content, including Premium articles.
Subscribe