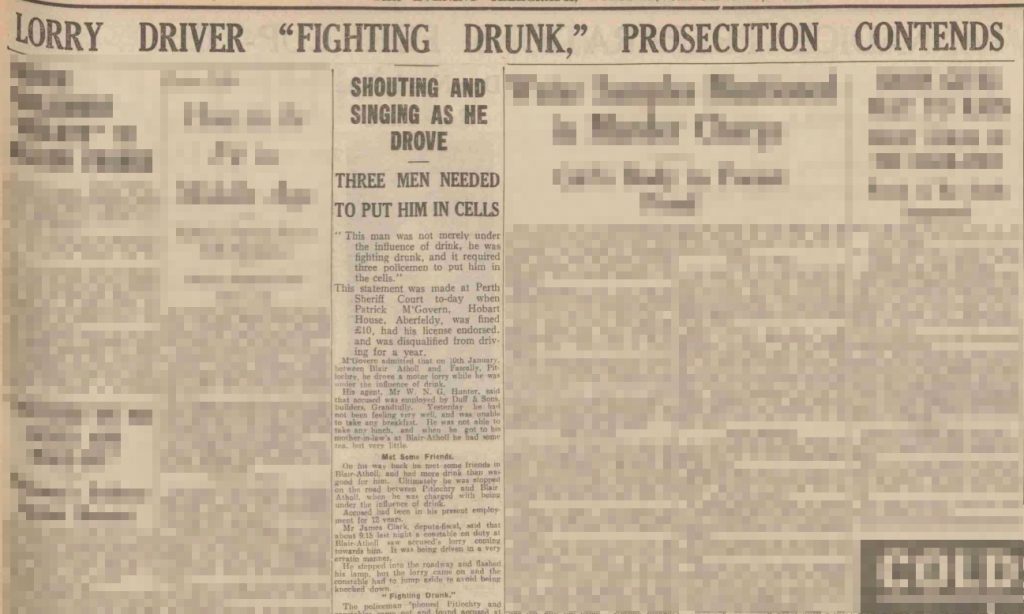 In the days before the breathalyser, you had to be visibly incapable to face a drink-driving charge.
Aberfeldy lorry driver Patrick McGovern certainly met that criterion in 1938.
Just after New Year, he was spotted careering down the A9 between Blair Atholl and Pitlochry, shouting, singing and bawling at pedestrians from behind the wheel.
Police who arrested McGovern described him as fighting drunk.
It was mid-evening when a police officer saw this boozy cavalcade judder into view, swaying across the road and verges.
He stepped into the road and flashed his lamp but McGovern steamed on, forcing the officer to jump to safety.
The policeman summoned another two officers from Pitlochry and when McGovern stopped for a comfort break the three pounced. The lorry driver lashed out and it took the three officers to bundle him into a cell.
McGovern's solicitor Mr WNG Hunter blamed a lack of food that day for his behaviour. The lorry driver of Hobart House was fined £10 and banned from driving for a year.
Later that year, a spectacularly drunk lorry driver astonished police as he drove from Inverness to Aberdeen. William Rothnie and his pals had a few drinks in Inverness and made a number of stops as they headed east.
By the time they got to Elgin, Rothnie was driving on the wrong side of the road and had hit a cyclist.
He still managed to find a bar in the town and downed a couple of whiskies and beer. It was a Saturday and Rothnie was then seen driving at breakneck speed through crowds heading to a football match.
When he was examined at the police station, a doctor said he was in a helpless state of intoxication and certified him as incapable.
The accused admitted the charge and was jailed for a month. He blamed the incident on a bad stomach.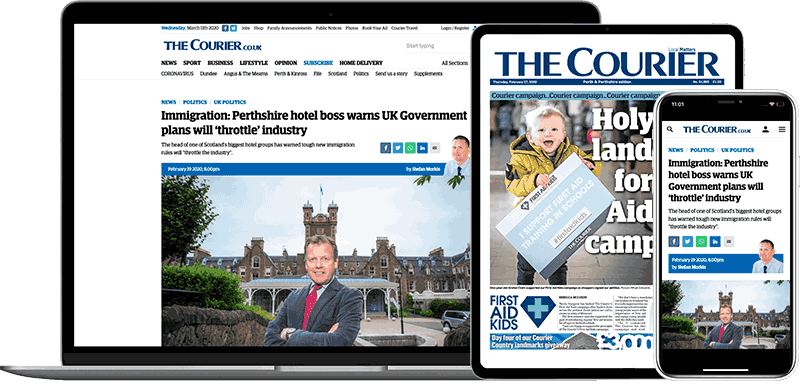 Help support quality local journalism … become a digital subscriber to The Courier
For as little as £5.99 a month you can access all of our content, including Premium articles.
Subscribe