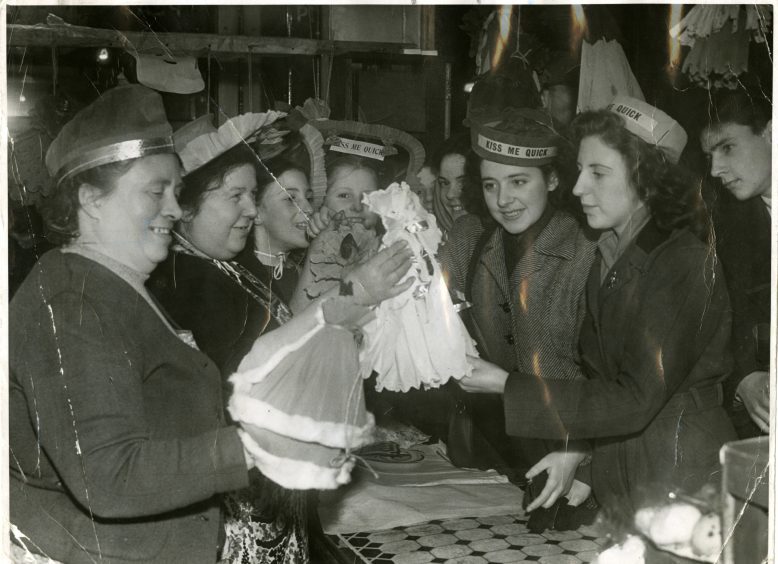 As New Year approaches, Caroline Lindsay takes a look at some of Courier Country's unique Hogmanay traditions.
Some memories never leave you. And as Hogmanay 2017 approaches, retired Dundee librarian Ellis Armstrong, 72, is transported back to the 1950s when a black bun would be placed ceremoniously on the sideboard in his childhood home, next to a bottle of whisky ready to welcome first footers.
For anyone who doesn't know, black bun is a dense fruit cake, completely covered in a thick, hard pastry. Often given as a first foot gift, it takes a whole lot of chewing and symbolises the hope that the recipient won't go hungry in the year ahead.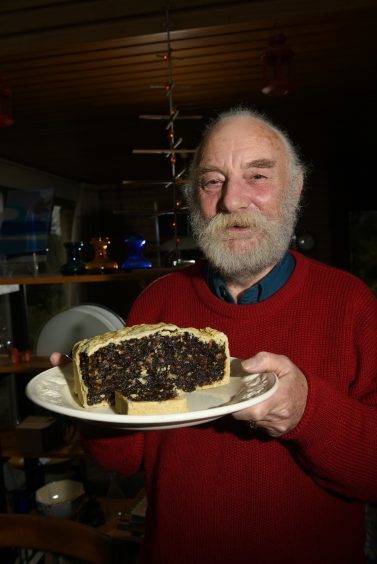 Making black bun is just one of Courier Country's New Year traditions, some of which have been around for more than a century.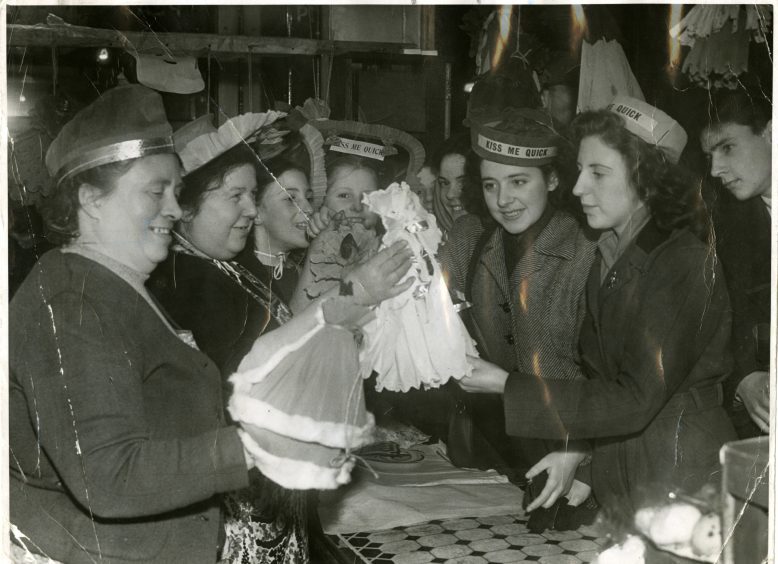 In this picture, taken in 1949, some women are celebrating at a New Year's Party and holding red herring dolls. As the next photo, from 1958, shows, the red herrings were made as traditional first footing gifts – seen as good luck charms they were hung up in homes until the following year. Here, Mr and Mrs William Gardyne prepare the bizarre gifts by taking a real fish and encasing it in fancy dress.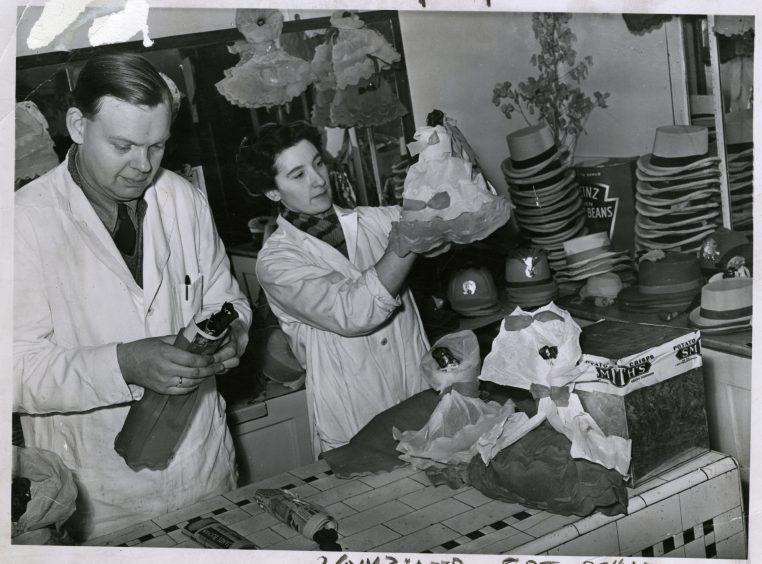 Every year, thousands of revellers gather in Dundee's City Square to count the New Year in. This photo was taken in 1966 and shows a very well-behaved crowd waiting patiently as a single policeman holds them back and photographers capture the scene for posterity.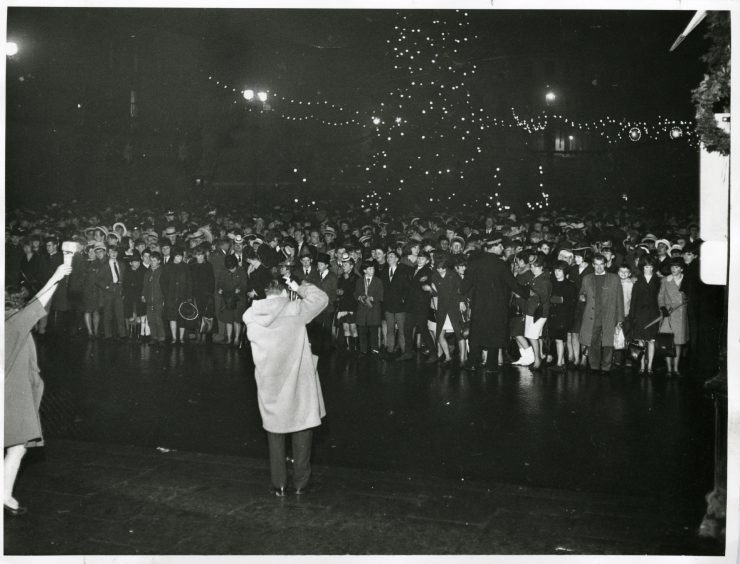 If you're lucky enough to be in Stonehaven for New Year, you can't miss the annual Fireball Ceremony. Dating back at least 100 years, around 40 folk parade up and down the High Street swinging huge fireballs around their heads to cast out the evil spirits as the chimes ring out at midnight. Our photo shows a man getting into the swing of things back in 1972 – hardened swingers can throw a fireball round for up to half an hour, before extinguishing it in the sea.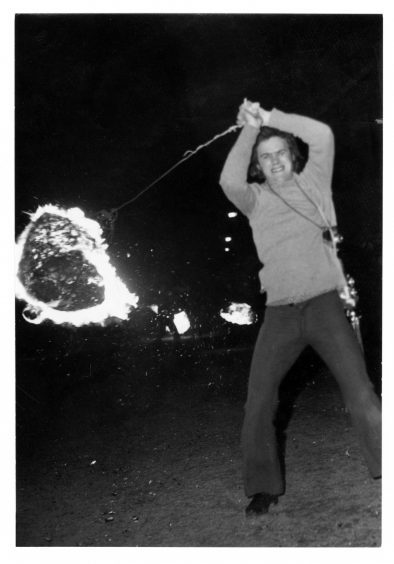 Meanwhile, down the road in the Fife village of Newburgh, the Caledonian Lodge Oddfellows are preparing for their annual torchlit procession. Founded by visitors from Dundee more than a century ago, the unique event sees a host of colourful characters in fancy dress – like these in our 1984 photo – and a brass band parade through the village on Hogmanay.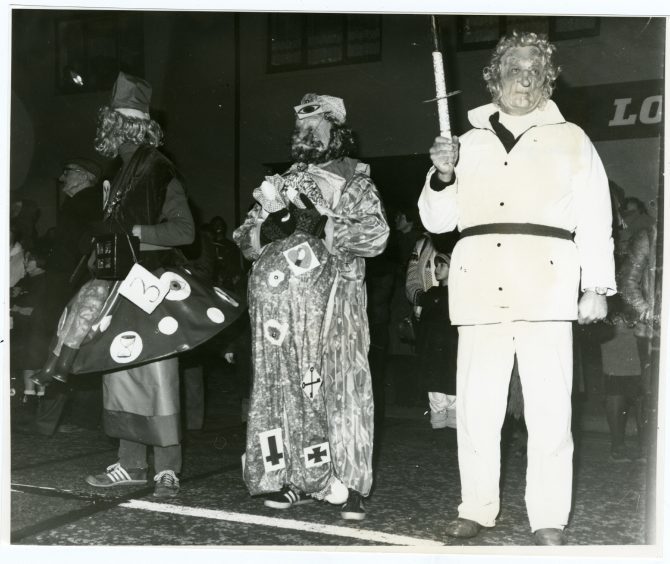 And, as far back as anyone can remember, the sleepy Perthshire village of Comrie comes alive on New Year's Eve with the Flambeaux torch bearers parade. As our image dating back to 1995 shows, long birch poles are lit with tarred rags at midnight and carried along the main street accompanied by a pipe band, before being thrown into the River Earn. Like the Stonehaven fireballs, the ceremony is thought to drive away the bad spirits and provide a clean slate for the New Year.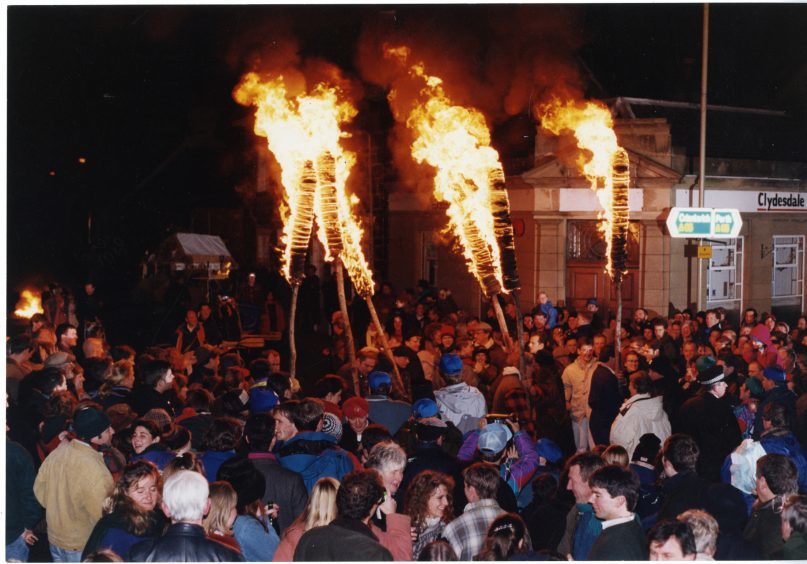 Let's hope it's a mild start to 2018 for the sake of Broughty Ferry's intrepid swimmers as they brave the harbour waters for the traditional New Year's Dook. Hosted annually by Ye Amphibious Ancients Bathing Association, dozens of brave folk of all ages, clad in fancy dress, plunge into the icy sea on January 1. A tradition handed down by the town's fisher folk, some of whom bathed in the waters of the Tay of a morning except on the Sabbath, the Dook has never been cancelled no matter the weather. The event raises hundreds of pounds for local and national charities.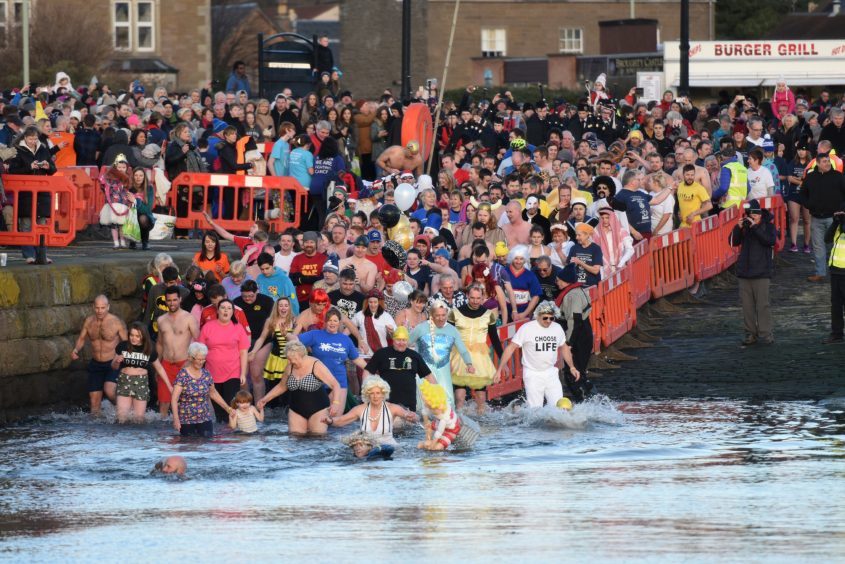 However you choose to see out 2017 and welcome in 2018, a very Happy New Year to you all!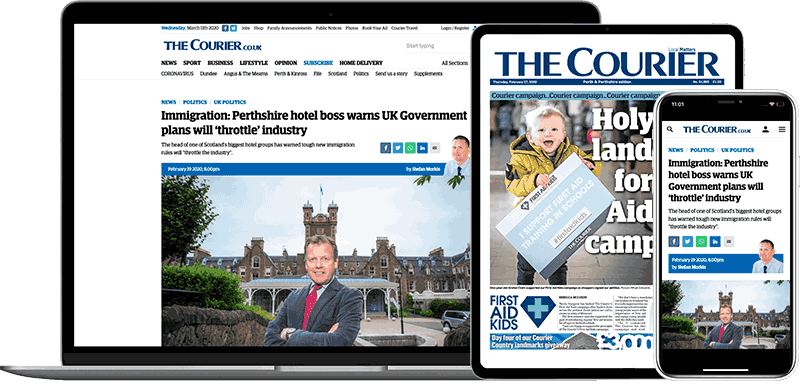 Help support quality local journalism … become a digital subscriber to The Courier
For as little as £5.99 a month you can access all of our content, including Premium articles.
Subscribe