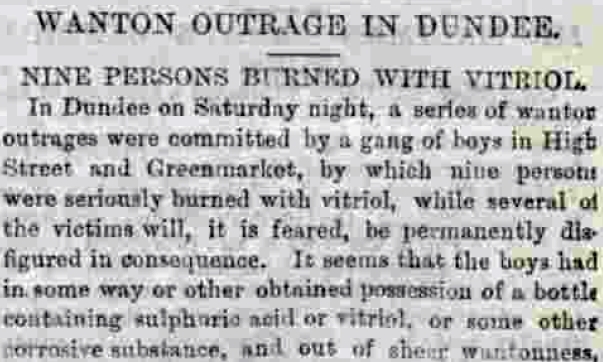 Greenmarket on a Saturday night in the Victorian era was a recreation ground for Dundee's workers.
There were fairground rides and stalls but mostly it was a place to hang out and be seen. Thousands milled around, chatting and enjoying what little free time they had.
One night in March 1880, however, Greenmarket was visited by a most vicious mischief.
Nine young people were assaulted with sulphuric acid and some were left disfigured.
This newspaper described the incident as a wanton outrage. Today we might be tempted to liken it to a terror attack given the fear it unleashed in Greenmarket.
Those behind the attack were teenage millworkers John Logie, Overgate, Charles Strachan, Springhill, and a number of younger boys.
It seems they stole a bottle of acid from a stallholder and went on a rampage. Isabella McGlashan, Hilltown, spent a week in hospital after the boys surrounded her and splashed the vitriol in her face.
Apprentice turner Thomas Welch's neck was badly burned after they ambushed him from behind.
There was a particularly nasty attack on millworker Elizabeth Wilson who had been watching a fairground ride with her friend Mary Ann Anderson.
Elizabeth felt someone tug her hair and when she turned round to remonstrate, the boys threw acid in her face. By this time, Greenmarket was in chaos. The injured were screaming but those in the crowd did not know the cause of the alarm.
They made their escape to High Street where they launched a sudden attack on Martha Donnelly and her sister Catherine. Her neck was injured and her clothes burned to rags.
They tried a different tactic with millworker William Bastion and asked if he would like to taste vinegar. The lad took a swig and was soon screaming with the pain of a burning throat.
In court, Logie admitted his guilt and was fined £1.
Strachan, however, denied his involvement and went to trial before a jury.
He was found guilty and his solicitor called for leniency because Strachan was supporting his family after his father lost an arm in an industrial accident.
He was fined £10 with the option of 60 days' imprisonment.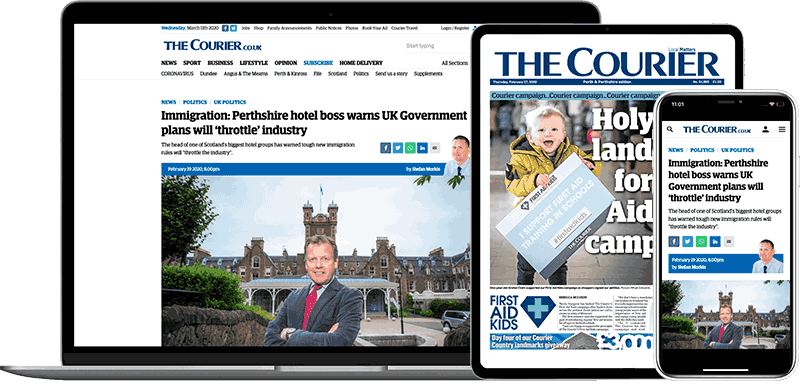 Help support quality local journalism … become a digital subscriber to The Courier
For as little as £5.99 a month you can access all of our content, including Premium articles.
Subscribe