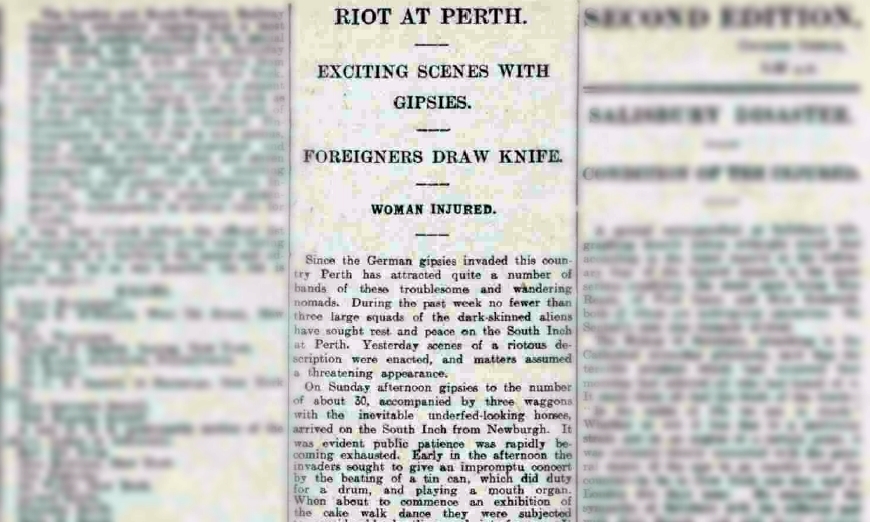 United Free minister JW Slater occupies just a footnote in our archives but he was an unsung hero who prevented bloodshed or even the loss of life in Scone.
He faced down a violent mob intent on ripping a band of 30 gypsies limb from limb in the summer of 1906.
The words of the Orcadian are not recorded but he succeeded in persuading half of the 600-strong crowd to return to Perth. Mr Slater stepped in when violence against the gypsies reached such height that a woman was battered over the head with a rock.
It had been an unhappy July Sunday for the German itinerants who had arrived on the South Inch from Newburgh.
Earlier in the summer another band of travellers had been hounded out of the city and locals were determined to do the same with this lot. Just after noon, the gypsies sought to give an impromptu concert by beating on a tin can and playing the mouth organ.
According to our archives: " When about to commence an exhibition of the cake walk, they were subjected to considerable hustling and interference."
By 7pm a huge crowd began pelting the foreigners with earth, stones and other missiles.
They gypsies fled along Tay Street and were pursed by a mob trying to smash their waggons. They were tailed over the bridge towards Scone under a shower of missiles.
At one point the gypsies fought back with sticks and parted the crowd but the Perth people unleashed even greater violence.
At Scone a huge rock was hurled and a woman suffered a serious head wound.
This prompted one of the Germans to produce a knife. At this point Mr Slater stepped in to condemn the mob's behaviour.
Half the crowd dispersed while the rest tormented the gypsies all the way to Balbeggie.
A few weeks earlier locals gathered at the South Inch to disapprove a band of 50 continental gypsies' sanitary conditions.
As one of the travellers was giving birth, a careless smoker dropped a match and a tent was burned down. The visitors soon moved on from Perth.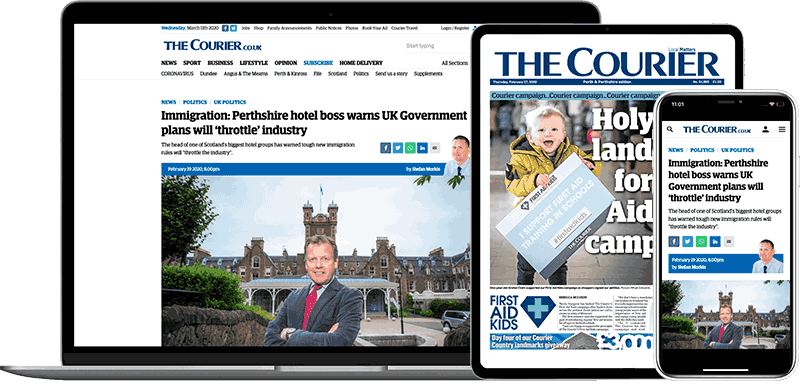 Help support quality local journalism … become a digital subscriber to The Courier
For as little as £5.99 a month you can access all of our content, including Premium articles.
Subscribe