A Classic Christmas takes a nostalgic look at Christmases past. Steve Finan tells Caroline Lindsay how DC Thomson's archives inspired the book
It's only 10 days till Christmas and hopefully most of us are relatively organised. But, believe it or not, there was a time when the festive season wasn't a stressful blur of buy this, wrap that, make sure you've got the perfectly-set table or best-dressed Christmas tree.
A Classic Christmas: Just Like the One We Used to Know, is the latest book edited by Steve Finan for Courier publisher DC Thomson.
Looking back over the past 50 years, it offers calming hints and tips including the best way to carve a turkey, presents that can be made at home, and how to decorate the tree thoughtfully and economically.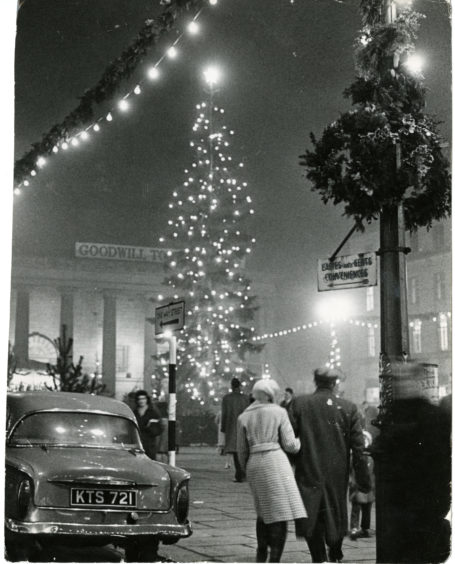 "This book intends to take a nostalgic look back at all our Christmases of the past," says Steve. "The things we did, the food we ate, the way we dressed, the presents we gave and received and the way we enjoyed ourselves.
"To do this, I have plundered articles, tips, stories, and features from newspapers and magazines of the past – this is how we celebrated and coped with our Christmases, told in the words of the time.
But Steve is keen to point out what this book is not.
"It is not intended to be a 'how to prepare for Christmas' book," he says. "There will be enough articles, TV shows, websites, podcasts and Tweets urging you to do this, buy that, go there, and watch this in your hectic Christmas preparations.
"This book, instead, is a comfortable, relaxed look at the way we were," he continues.
"This book wants you to sit back, put your feet up and think of how Christmases used to be. It doesn't recommend you buy anything, go anywhere, watch anything or feel pressured into making anything."
Full of quirky memories and nostalgic advertisements, one entry, from The Courier and Advertiser 1933, will make you think twice about leaving the decorations up after Twelfth Night. It reads: "According to superstition, no Christmas decoration should remain in the house after Twelfth Night.
"Whether you are superstitious or not, it is as well to take them down then, as they have begun to wilt considerably, and you will have grown tired of seeing the same vase of holly for 12 days on end.
"In some parts of the country, used holly and other evergreen decorations are never consigned to the flames, while other districts consider that unless they are burned evil will gain a footing.
To find a stray leaf or berry some time afterwards is said to presage an illness for the head of the house."
There's nostalgia from those simpler post-war Christmases of the '50s, and Val Doonican sing-along sheets from parties in the '70s.
Looking for quick tips on how to make the best of your hair (when there's no time to shampoo) and complexion? My Weekly 1978 had the answers in their Looking Lovely All Over feature.
Meanwhile, for the Christmas Day chef, there are all manner of recipe suggestions from fruit and bacon kebabs to yule pork loaf.
"One of the biggest changes in how we used to celebrate Christmas then, compared to now, is how television took over the entire day," says Steve.
"The book reports how in 1949 Mr George Percy of Dumfries became the first man in Scotland to receive a full TV programme. He obtained perfect pictures and sound all evening for two and a half hours, in spite of foggy weather."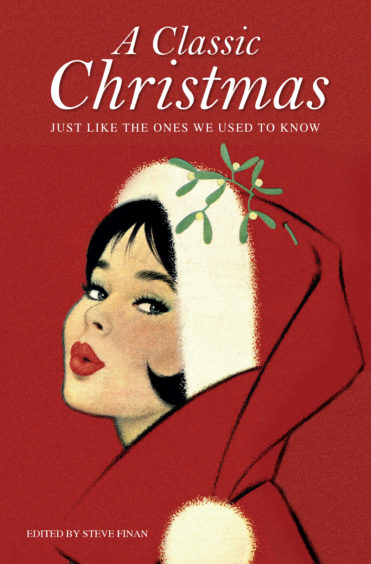 A Classic Christmas, edited by Steve Finan, costs £11.99 and is available from www.dcthomsonshop.co.ukor from the DC Thomson shop, 2 Albert Square, Dundee DD1 1DD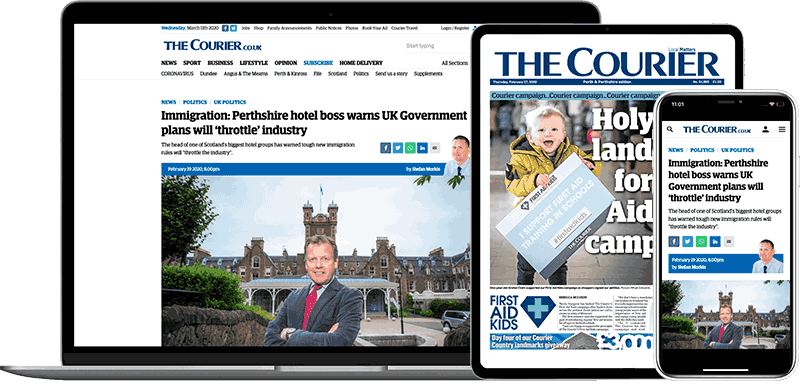 Help support quality local journalism … become a digital subscriber to The Courier
For as little as £5.99 a month you can access all of our content, including Premium articles.
Subscribe