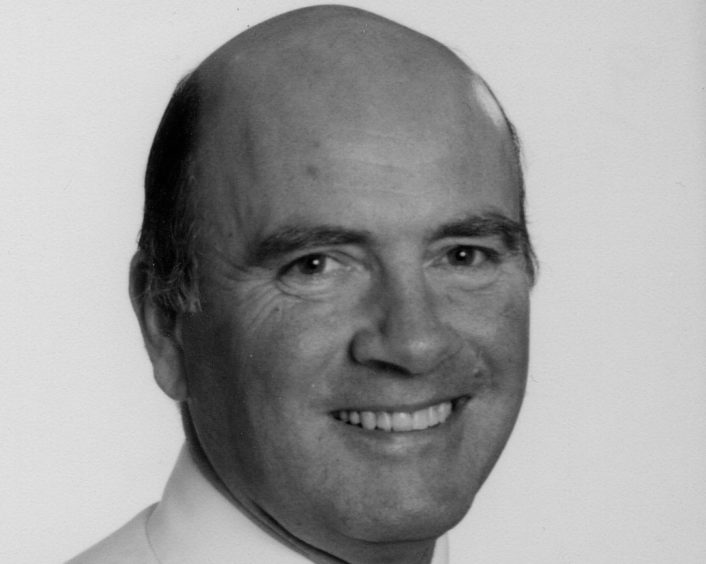 Former Angus Independent councillor Bob Spink has died aged 80 after a long illness.
Mr Spink was known as the 'voice of reason' during his time with the local authority before he stood down in 2016.
He attended Abbey School and then Arbroath High before joining the family fish merchant's business.
Mr Spink did his national service with the RAF, serving in the Far East between 1958 and 1960.
He was a founder member of the Scottish Federation of Fish Merchants Association and he played a key role in persuading the EU to grant geographic protection to the Arbroath Smokie.
Following his retirement from RR Spink & Sons as managing director in 2003, Mr Spink followed his father, Provost R.R. Spink, into local politics and he was elected to the Hayshead and Lunan ward in Arbroath in 2003.
He was re-elected in 2007 and 2012, serving as one of the four councillors for the Arbroath East and Lunan multi-member ward.
During his time at Angus Council Mr Spink was a member of the civic licensing committee, Angus Licensing Board, development standards committee, policy and resources committee and served as convener of the scrutiny and audit committee and the Arbroath Harbour Joint Consultative Committee.
Mr Spink also represented the council on the Angus Citizen's Advice Bureau management committee, the Esk District Salmon Fishery Board and Arbroath Improvement Trust.
Angus Council leader David Fairweather said: "Bob was a councillor for four years before I was elected and I quickly realised he was there for everybody.
"We worked fairly closely together, yes we had our disagreements at times, but Bob's advice and words of wisdom to his many colleagues were greatly valued.
"He was also the first convener of the council's scrutiny and audit committee, which was a committee he absolutely loved being on and he did a great job in that role."
He was a licensed private pilot, and a SCUBA instructor.
He was president and chairman of Arbroath Angling Club and was a founder member of Rescobie Loch Development Association.
Mr Spink had been chairman of Arbroath Townscape Heritage Project and also of Arbroath Abbey World Heritage Campaign Committee.
He was also a commissioner for the Inland Revenue, Arbroath Division.
He is survived by his wife, Rhona, children Iain, Fiona and Roslyn, and his grandchildren.