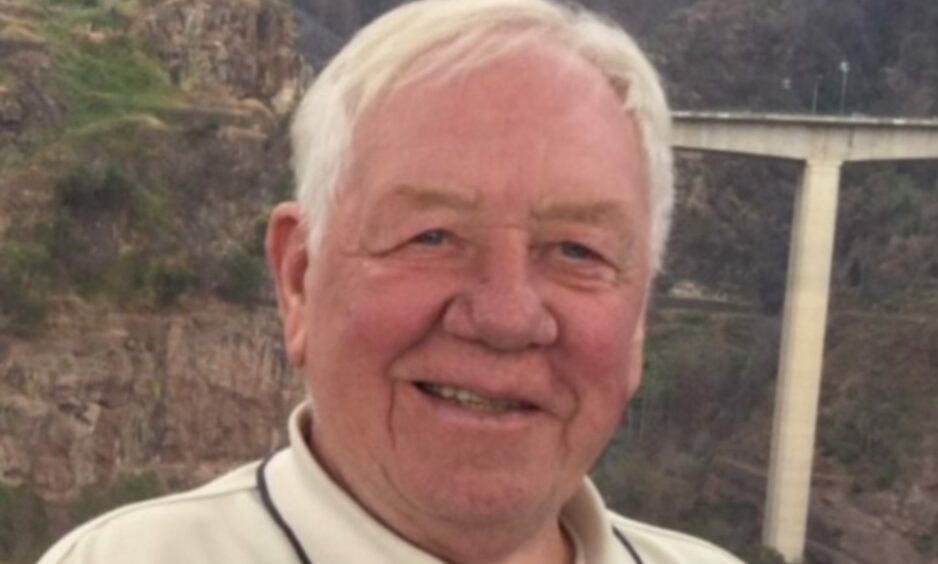 Neil McGregor, a well-known figure in Dundee construction circles, has died at the age of 83.
Mr McGregor, who ended his career as a lecturer at Abertay University was much-liked and well-respected in the local building industry.
He was treasurer of the North of Scotland Chartered Institute of Building in the 1990s before serving as chairman between 1995 and 1997.
Born as an only child to John (Jock) and Jean on July 26, 1938, Mr McGregor was brought up on the Hawkhill and went to Logie secondary school before starting a plastering apprenticeship in 1958.
He had a natural talent and was named the best apprentice in his year when his time was finally out four years later.
He proposed to his first love, Mae who worked for DC Thomson, on the golden divans at the Greens Playhouse.
The couple married on August 9, 1958 and remained happily together for the next 63 years.
National Service
Their early married life was interrupted by Mr. McGregor's National Service when he spent two years In the air force stationed at RAF Boulmer.
In 1964, the couple moved to Gloucester to take advantage of the demand for skilled tradesmen to meet the housing boom of the sixties.
In 1967 Mr McGregor returned to Scotland to take up a position as a plastering tutor at Inverness Tech before returning to Dundee three years later to start work as a site agent with McConnachie's, a local building firm.
During this time he went back to study full-time and graduated with a HND in building at Bell St Technical College where he became a lecturer two years later.
He retired from Abertay University in 1998 and returned to his first love plastering and tiling before eventually hanging up his hawk and trowel in 2010.
Retirement
Mr McGregor enjoyed an active retirement. He and Mae both loved to travel whether it was to their timeshare in Tenerife, which they had for over 40 years, or on one of their many worldwide cruises.
Mr McGregor was a staunch member of Dundee Burns Club for nearly 50 years, occasionally turning his hand to writing verse in Burnsian-style.
He was also an active member of Monifieth Bowling Club.
A life-long supporter of Dundee FC, he was a proud season ticket holder.
He passed away in Monifieth on October 11.
Mr McGregor is survived by his wife Mae, sons Lindsay and Fraser, daughter-in-laws Jacqueline and Gill and grandchildren, Ross, Calum, Gemma, Katie and Cameron.