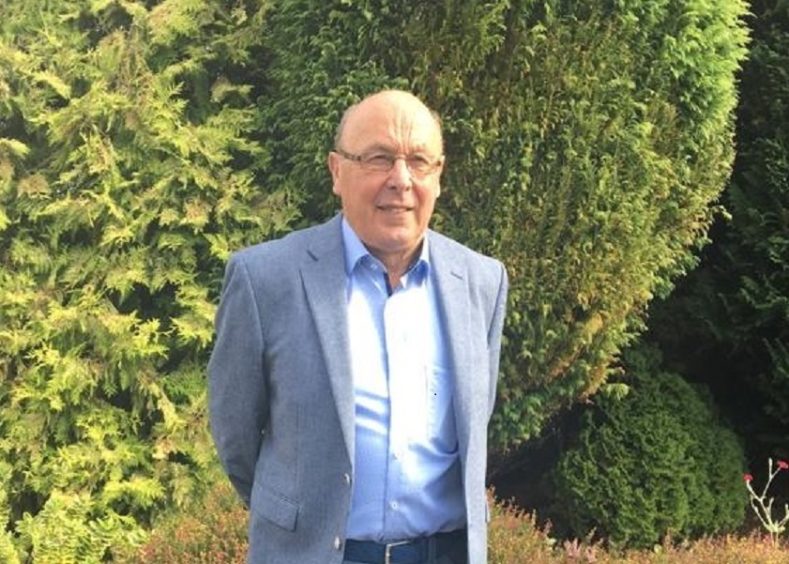 Businessman Gordon Mitchell, a leading figure in Scotland's poultry and game industry for more than half a century, has died peacefully at home in Letham, Angus, at the age of 81.
Over a lifetime in the sector, he grew the Mitchell of Letham operation to become one of Scotland's most successful independent food businesses.
Retail outlets opened in Dundee Arcade, the city's Wellgate Centre and High Street, Arbroath where the firm's barbecued chickens became known throughout Dundee and Angus.
In 1952 the business moved to the premises at Woodside Road, Letham where it grew to be one of the leading wholesale chicken processing facilities in Scotland.
Mr Mitchell saw the opportunity to expand with tightening regulations in the 1970's and invested in modern equipment to automate production and supply the main catering, restaurant and wholesale sectors throughout Scotland and England.
He also built modern venison processing factories at Clepington Road and at Baird Avenue, which remain an industry leader today under new ownership.
The youngest of a family of four, Mr Mitchell left school at the age of 15 to begin working for his father, Joe, having, from a young age, helped him collect eggs, hens and game from across Angus for a business founded in 1904.
He completed National Service with the Black Watch and was based in Berlin for a spell, returning home to resume his lifelong role in the family firm.
In 2006, Mr Mitchell was the proud recipient of the Howie/Surgenor Trophy, the Scottish poultry industry's highest accolade.
A devoted family man, he and his wife, Betty, were married for 56 years. They have three sons and a daughter.
Mr Mitchell retired in 1997 to spend time pursuing a wide range of interests, including property and farming, establishing the award winning Idvies Fold of Highland Cattle.
He was heavily committed to community life in the village of Letham through groups including the village hall committee, on which he served as chairman for many years, overseeing the re-development of the facility in recent times.
His funeral service will take place in the Letham Church on Friday at noon.