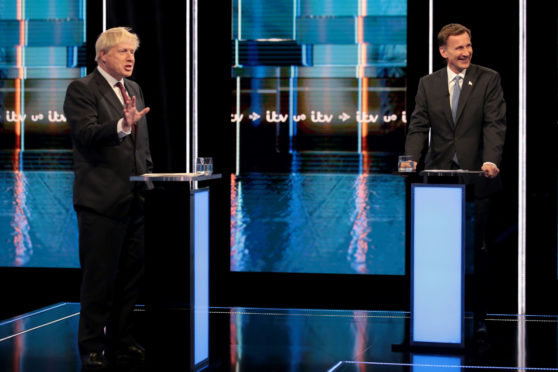 Fear of Missing Out (FOMO) is a particular anxiety usually associated with the Millennial generation (those of us who "came of age" around the turn of the century) – but Nicola Sturgeon and Jo Swinson will feel the same pangs tonight when Jeremy Corbyn and Boris Johnson bound on to our TV screens at 8pm.
Leaders' debates are a curious thing, especially in UK democracy. An American import – like acronyms about millennial anxiety and Black Friday – they have only recently become the be-all and end-all of election campaigns.
In 2010, when Gordon Brown was prime minister, then-Tory leader David Cameron and his soon-to-be best friend Lib Dem Nick Clegg were practically screaming for the chance to go on television and talk about the hot topics (curiously, leaving the EU did not feature too prominently, if I recall). Gordon Brown and the team behind him were not so keen and overall Nick Clegg came out on top, in the heady days of "Cleggomania".
Rush forward to 2015, it was David Cameron's turn to hesitate over the leadership debate. In the end, it mattered not, and Mr Cameron was able to enjoy around a year as Conservative prime minister before the Brexit cave opened up and swallowed him whole.
But the UK, is rather shockingly, not America – our political systems do not align in almost any way.
We have two "main" parties, but at a general election we vote for (or should be voting for) our preferred candidate who would best represent us in Westminster.
Since 2015 Scotland's "main" party has been the SNP. The nationalists, quite understandably, do not put contestants forward in Wilmslow or South Kensington and would not consider themselves a UK party. But, through the quirk of our parliament, they are the third most represented party there – despite having only 3% of the total UK vote.
It is a tricky one for Westminster and TV companies to try to balance. Just how much representation should be afforded to Scotland on a UK wide level? Scots punch above their weight at the best of times, but we make up less than 8.5% of the entire UK population. Perhaps in that case, our regional broadcasters should step up to the plate and reflect what's happening on a local level.
At the same time, if Jo Swinson's Lib Dems were afforded airtime, it would only be right for a party with more MPs – and therefore more power at Westminster – to get the same opportunity.
And what about those representing Northern Ireland? Wales? Some might argue parties who win large shares of the popular vote but never win a seat should take part in the debate too. This would mean Europhile Nigel Farage should take part, even though he was beaten at a general election by a man in a dolphin costume. Should we let him take part in that case?
The solution is to have a cut-off, where the top four most represented parties at parliament are represented – kind of like a political champion's league – agreed by all political parties. If one were relegated in December, then they would just have to wait their turn. It would save us the difficulties of trying to squeeze the American style into our UK system.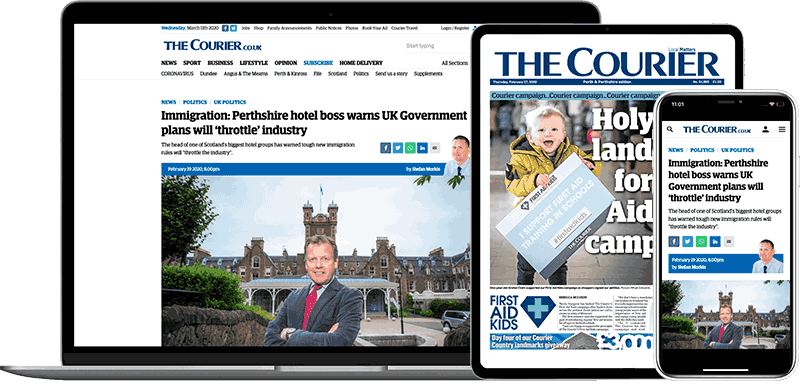 Help support quality local journalism … become a digital subscriber to The Courier
For as little as £5.99 a month you can access all of our content, including Premium articles.
Subscribe