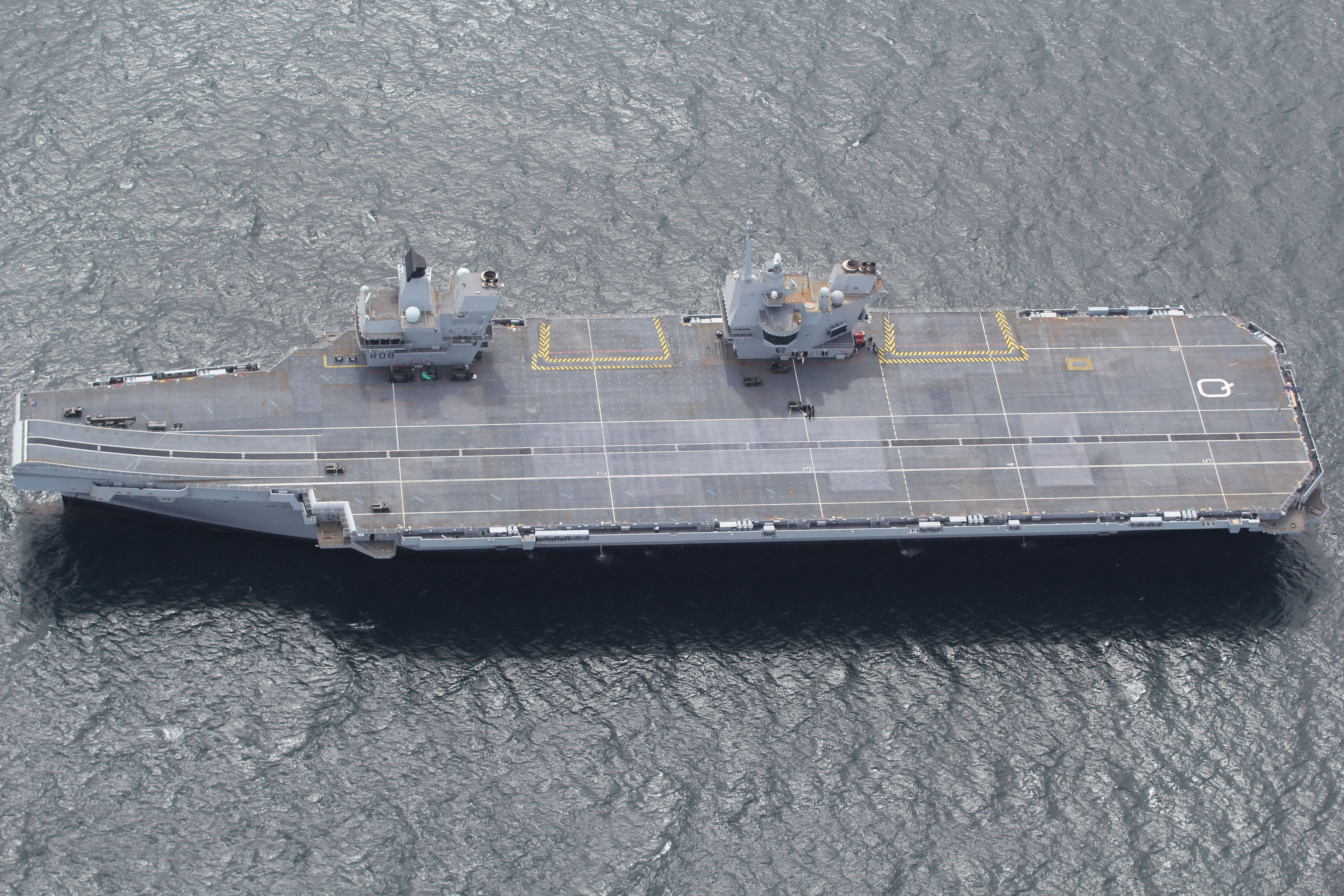 Sir, – In a recent interview Nicola Sturgeon blithely stated that, in the event of Scotland becoming independent of the rest of the UK, warship building for the Royal Navy would continue to be undertaken on the Clyde and at Rosyth.
This is a deliberately untrue and misleading statement.
In the Naval Shipbuilding Strategy review of 2017, it is clearly stated by the Minister for Defence in his foreword and overall assessment and future policy statement, that warship building will only be carried out in UK shipyards.
Tenders to build UK warships will not be offered to, or be undertaken by, foreign countries.
Other naval vessels such as fleet auxiliaries may be offered for tender to shipyards within the UK and also outside.
In short, in the event of the SNP Government gaining independence and breaking up the union, UK warship building, major refits and repairs will be carried out in England or Northern Ireland.
This will obviously have a devastating effect on the Clyde and at Rosyth.
It will result in many thousands of redundancies when the construction of the Types 26, 31 and other warships is transferred to the Tyne, Merseyside, Barrow, or Belfast.
Putting out misleading statements of this nature is a disgraceful attempt to con the voters of the Clyde, Fife and Rosyth constituencies in the hope no-one notices or understands the possible repercussions of withdrawing from the United Kingdom.
The SNP, and Nicola Sturgeon in particular, must be challenged on this.
Peter F Toms.
ex Chief M.E.M. Royal Navy.
Liff Park,
Liff Village, Dundee.
Blind spot in Cross Tay Link
Sir, – When the Cross Tay Link Road is completed drivers will be quick to spot a handy shortcut between the A9 at Luncarty and the A90 at Kinfauns, by going through Bridgend in Perth.
There are already frequent hold-ups at the Inveralmond and at Broxden roundabouts and by the time the CTLR is ready it is likely that drivers equipped with sat nav will opt for the shortest route by going through Bridgend.
In these climate-conscous times no consideration was given to alternative means of transport over the Tay, and so it will be small wonder if it is found that congestion and pollution increases in the areas that the new road is expected to relieve.
The M25 is an example of a road that was planned for one reason, which has been quickly used for other purposes. Likewise the CTLR project will almost certainly generate additional traffic crossing Perth, as well as putting more pressure on the A94 and other roads.
This is not just "climate dissonance" it is "cognitive dissonance" as well!
Sandy Main.
"Quarryhill", Kinloch,
Blairgowrie.
Time to electrify our rail routes
Sir, – I enjoyed another brief visit to Perth and expect to return in the New Year. Please, ScotRail and Transport Scotland, make the journey easier.
Girvan to Ayr is achieved by rail on a Sprinter built in 1988.
They still keep to time pretty well but are showing their age. The route is hilly and from the sound of the engines, it is hard work.
There are faster diesels called Class 195s in service on equally hilly routes and they show up the limitations of these early Sprinters.
Class 68 locomotives with five coaches perform well, though they are noisy.
When will we see the commitment from Transport Scotland and ScotRail to electrify most of Scotland's remaining rail routes, and the vital Glasgow Crossrail scheme?
Procrastination is the thief of time.
Graham Lund.
Dalrymple Street,
Girvan.
Free heroin? No other priorities?
Sir, – Am I the only one in this country wondering what the hell is going on?
You can go to prison, for murder, for a term of only four years (and, remember, it's time off for pleading guilty, as well as good behaviour) but, at a time when people who work for a living are having to use foodbanks,we are giving free heroin to junkies as a "necessity"and giving priority to homeless people with dogs!
How on Earth can you afford to feed a dog if you can't feed yourself?
Why are we giving away free heroin?
I can barely move in my local pharmacist for people on methadone, but at least it's not hardcore drugs for free, and obviously homelessness is an issue and we need to get as many people off the streets as possible.
There are many people out there who are crying out for help, but we need to get our priorities sorted.
Free drugs and priority treatment to homeless people with pets are not top of the list as far as I'm concerned.
Eric Travers.
38 Gellatly Road,
Dunfermline.
Lies far worse than gaffes
Sir, – I have a different reaction to your coverage of John Nicolson's "gaffe" at Alloa on Tuesday ("Jeers and laughter after constituency mix-up", The Courier, November 28.
I rate one candidate's single error very low when compared with the lies, false facts, distortions, and misinformation that have permeated this general election campaign.
To lie is a deliberate and devious deception; to make a mistake is human. Wishing John Nicolson well.
Rosie Hopkins.
9 Drummond Park,
Crook of Devon.
Racism happens at home too
Sir, – The racial abuse of England's cricketer Jofra Archer in New Zealand was rightly condemned by most. But we have a prime minister who calls black people piccaninnies with watermelon smiles.Whether he thinks his comments are satirical or not, they are still offensive and there is no place for them in our society.
James Last.
27 Stronsay Court,
Perth.
Never on a Sunday
Sir, – Looks like the Tories have blown any chance of Jennifer Ross winning Na h-Eileanan an Iar (Western Isles) by launching their manifesto on the Sabbath. Won't play well with the many adherents of Day One Christian Ministries, formerly known as the Lord's Day Observance Society, who reside and vote in these parts!
John Hein.
78 Montgomery Street,
Edinburgh.
Sneaky frequency
Sir, – My wife reads The Courier from front to back religiously every day (well apart from the sports pages). Just as well, as she pointed out your tiny notice in "News In Brief" about having to retune Freeview tuners as the frequencies were going to change the next day!
Is this a conspiracy in the run-up to the election to prevent people watching the BBC?
Gordon Mathieson.
26 Hayston Terrace,
Dundee.
There is housing for drug dealers
Sir, – We are told there is a shortage of social housing in Perth and Kinross, but then a Polish drug dealer is given a housing association flat to run his business from.
Mac Roberts.
Inchture Station,
Perthshire.