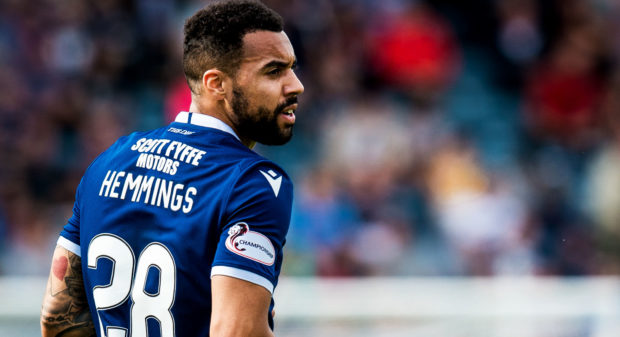 Welcome, then, to the roaring 2020s.
One hundred years after the Lost Generation caroused their way around post-war Paris while revolutionising literature, Scotland ushered in the new decade by saying goodbye to its leading writer and all-round renaissance man Alasdair Gray.
It does not, one cannot help but feel, augur particularly well for the years to come.
Whether you agreed with Gray's politics or not, there is no doubt that Scotland is a lesser place for his passing.
And it could be argued, without too much in the way of hyperbole, that the Scotland as we know it is a post-Gray world, that Lanark did help Scotland, and Glasgow in particular, reimagine herself anew, even if it has become cliché to say it.
A few years after the publication of Lanark in 1981, the soot-stained tenements of Glasgow were scrubbed clean as it was named European City of Culture and the post-Thatcher gentrification of Scotland's city centres began.
Of course, Gray might have urged people to "work as if they lived in the first days of a better nation" but it is harder to change society than it is individual behaviours.
Which brings us, sadly, to Tannadice in the dog days of 2019.
While most of us, indeed most of the 14,000-strong crowd, watching the Dundee derby were getting ready for 2020, one supporter was recorded on camera doing his best to drag things back to the 1970s.
While video blogger Ben Crawford was filming the end of the match, his mic picked up a Dundee United supporter insulting Dundee striker Kane Hemmings by calling him a "f****** black b******".
At this point, it must be said his was just one voice and fans of both teams were quick to condemn him, as were the clubs themselves.
But it is a sorry state of affairs that anyone still feels motivated to use another's race against them, that such behaviour is acceptable under any circumstances.
There were a few people, and mercifully just a few, who disputed what the recording actually picked up, although to these, not insignificant, ears the words were pretty clear.
And there are obviously some, like the fan in question, who simply believe anything goes at football matches, that supporting a team gives fans the right to hurl the worst abuse at opposing players.
There are even some who make the argument the ability to spew 90 minutes of vitriol during what is, at the end of a day, only a game, is some sort of societal good, bleeding out all the ill thoughts and anger that would otherwise seep into everyday life.
Patronising nonsense, of course.
As the supporters who condemned the racist abuse demonstrated, being a fan does not legitimise such behaviour.
Scotland aspires to be a modern, inclusive society but there is still some way to go, no matter how much we would like to pretend otherwise.
As Gray suggested, the best way to achieve that is to act as if it has already arrived.
Hold my beer, Dundee
Dundee's first large-scale Hogmanay party in years did not, it is fair to say, go to plan.
Originally to take place over two nights in the City Square, it was scaled back to one day and then moved indoors to a nightclub instead.
Then a band called Harmonix who had won a slot near the top of the bill found themselves shunted down to an early afternoon slot because they were teenagers and would fall foul of licensing laws if they played later. Bless.
And yet Underbelly, the organisers of Edinburgh's Hogmanay celebrations, must be looking at Dundee as the model of a stress-free operation.
This year there was an outcry as it emerged residents in the city centre would have to get permits to go to and from their homes and get permission to throw their own parties.
As public relations debacles go, it was glorious.
Former Dundee University rector and full-time conspiracy theorist Craig Murray even fulminated on Twitter it would stop him from frequenting city centre hostelries on Hogmanay as is his wont. It just shows that, for their patrons at least, every cloud has a silver lining.
Too many cooks
Ask anyone who's had to deal with the general public and they'll tell you that while the customer is always right, they are also almost always wrong.
So it's impossible to choose sides in the spat between chefs Dean Banks and Craig Millar over picky eaters with pernickety dietary requirements.
Banks is happy to cater for them while Millar is rather less sanguine about it, prompting a rather unsavoury clash on social media.
Let's hope the chefs kiss and make up soon.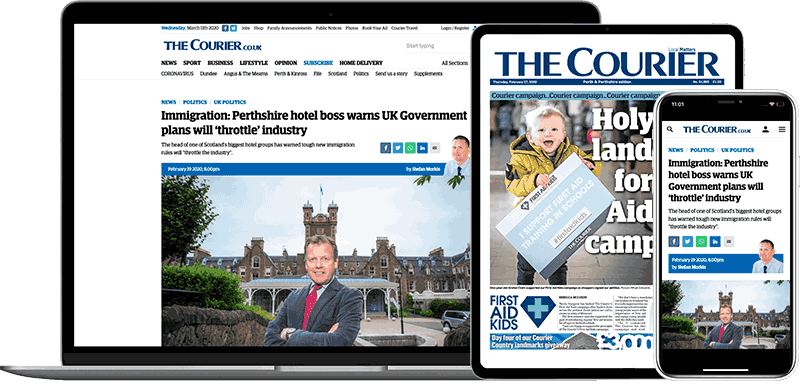 Help support quality local journalism … become a digital subscriber to The Courier
For as little as £5.99 a month you can access all of our content, including Premium articles.
Subscribe