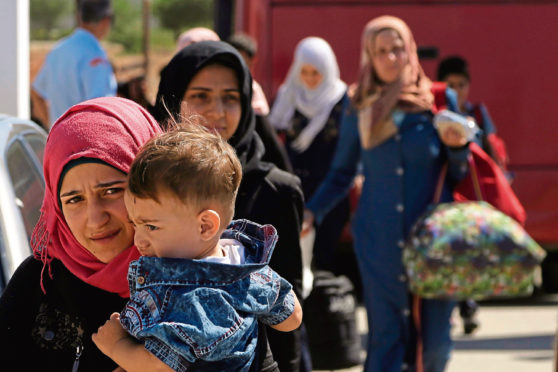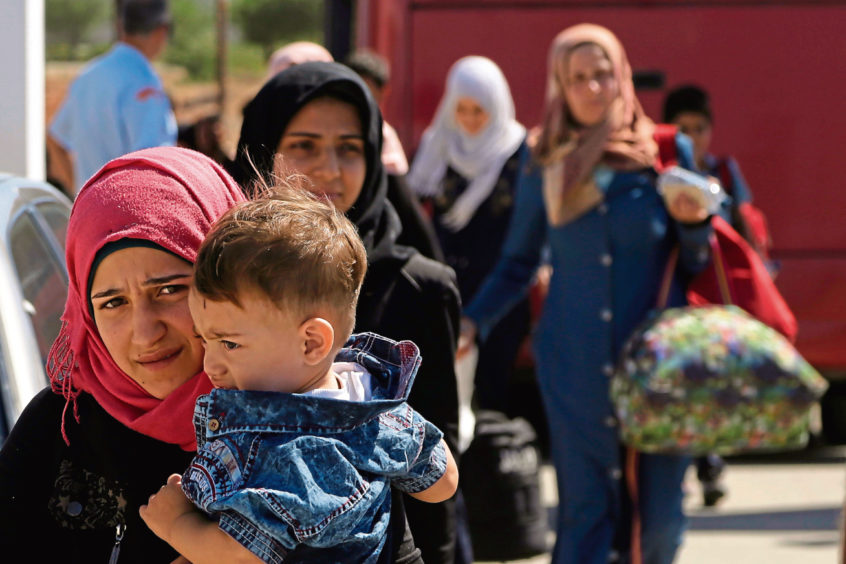 Who we are is less important than who we want to be.
To mark the 70th anniversary of the liberation of Auschwitz, the BBC screened a drama called Children of Windermere, about efforts to rehabilitate a small number of children who had survived the death camps.
Rehabilitate is the right word because, as the programme made clear, the children had been brutalised emotionally and physically in ways we cannot comprehend.
It was a wonderful film even if it delivered one punch to the heart after another. Or to put it another way, it is the best, most heartbreaking thing Tim McInnerny has ever been in and Tim McInnerny was in Blackadder Goes Forth, for goodness' sake.
And while it was a wonderful testament to compassion and hope, it also showed, unflinchingly, that our kindness has limits. Just a few dozen children were helped at Windermere and there was only money to look after them for a few months.
It's relevant now because we still ration our kindness.
Take refugees, for example. Fife Council is to rehome another eight Syrian families this year as part of the UK's relocation scheme, which will see 2,000 refugees taken in.
In Scottish terms, Fife has taken in more refugees from the conflict than all but three local authorities and should be commended for its efforts.
But, just as with the Children of Windermere, nationally, we are doing nowhere near enough.
Syria's crisis began nine years ago. There are around 5.6 million refugees – roughly the population of Scotland – while it is estimated 12 million Syrians need humanitarian aid.
Meanwhile, refugee camps are seen as likely breeding grounds for coronavirus, a disease whose disregard for borders equals our obsession with them.
Turkey has been given funding from the EU to look after 3.6 million refugees but, with no guarantees that funding will continue, it has opened its borders and said it can do nothing to stop refugees heading towards Europe and the promise of a better life.
It is a humanitarian crisis that we cannot continue to ignore. And it demands we answer the question of who we want to be: the sort of people who recognise suffering and try to help or the people who would rather turn our backs?
Earlier this week a jury at West London Coroner's Court delivered a damning verdict on the value we put on the lives of those in need.
Ghanian Prince Kwabene Fosu was denied entry to the UK and imprisoned at Harmondsworth Immigration Removal Centre.
Suffering from psychotic illness, he was kept in an isolation cell for six days without bedding or clothing. Faeces, urine and uneaten food covered the cell floor.
He died, at the age of 31, from a combination of dehydration, malnutrition and hypothermia "in plain sight" of staff.
After an inquest into his death, the prisons and probations ombudsman Sue McAllister said the treatment meted out to Fosu was "inhuman and degrading".
The panic currently caused by coronavirus is not unjustified. But our own fears and concerns should never stop us helping those whose need is greater than our own.
Who knows what time it is?
Fear of a Black Planet, Public Enemy's landmark album, came out 30 years ago.
It still stands the test of time, even if its release was closer to that of The Beatles' first single than today, a fact that should make us all feel horribly old.
The band hit the headlines again for all the wrong reasons this week after hypeman Flavor Flav – he of the clocks – was dismissed from the group after a row involving the use of his likeness at a gig supporting Democratic presidential candidate Bernie Sanders.
Public Enemy will continue without the talismanic Flav but it's a sad end for such a ground-breaking act.
Mind you, the writing has been on the wall for a while.
The last time PE played Glasgow frontman Chuck D told the crowd to vote for Scottish independence, a fact that was widely reported at the time and lapped up by enthusiastic independence supporters.
What wasn't picked up was that Flav ended the show by telling the crowd unity was the way to go. Not quite rapping from the same hymn sheet.
Facepalm of the week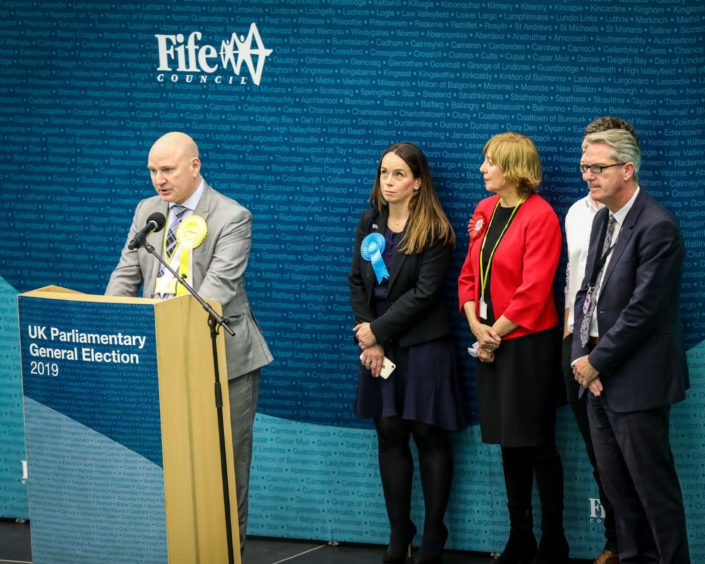 Neil Hanvey, MP for Kirkcaldy and Cowdenbeath, will rejoin the SNP after serving a suspension for reposting anti-Semitic material online.
Mr Hanvey has shown genuine contrition and a willingness to learn from his mistakes. That is to be praised. Comparing himself to the late Caroline Flack, as he did in an interview with a national newspaper, was less advisable.