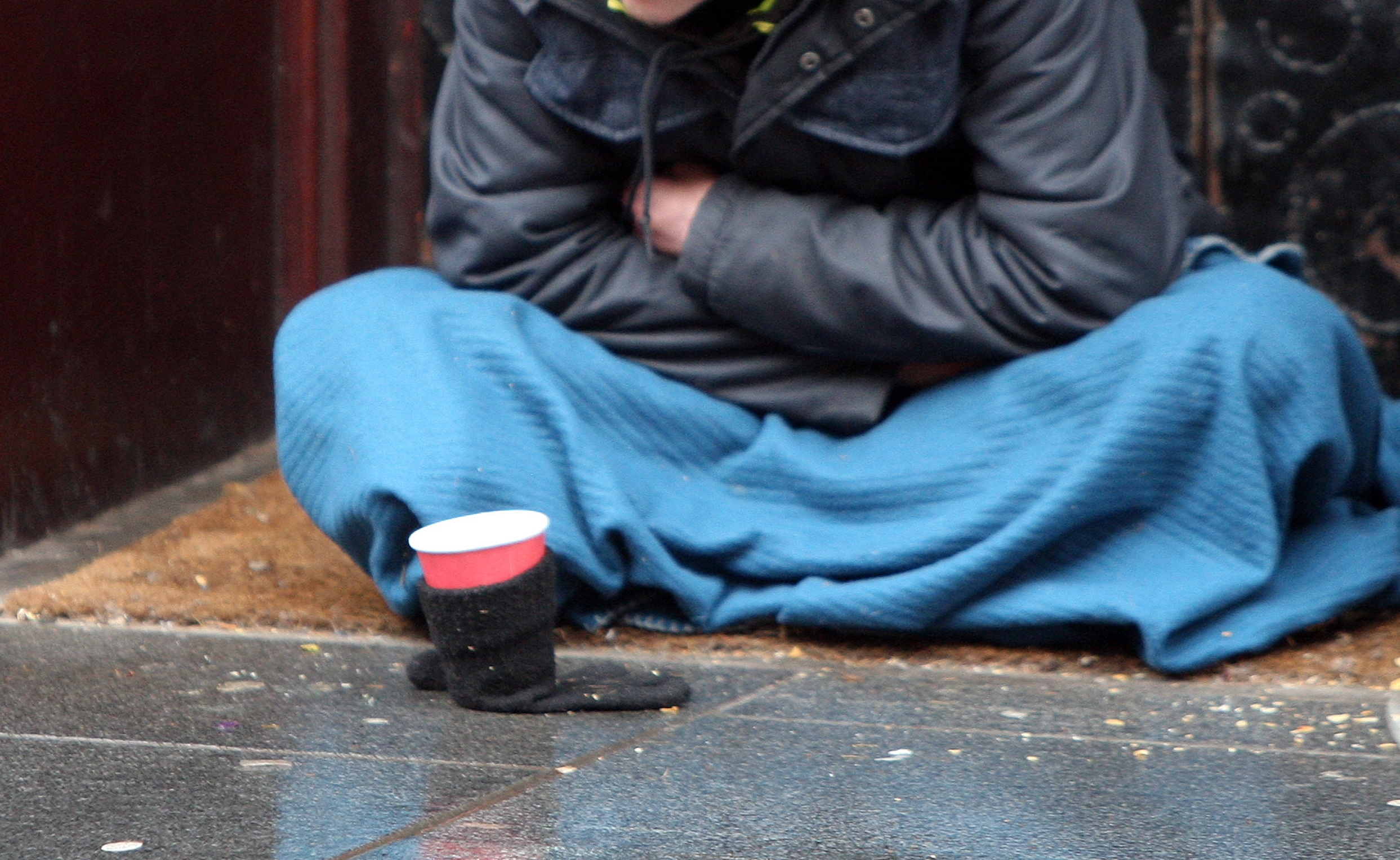 Sir, – The ongoing coronavirus emergency will have deep and lasting impacts over many aspects of society, our lives and our economy.
For those people with no home, or about to lose their home, and who cannot simply self-isolate, the risks are even greater.
Homeless individuals face significant health problems at the best of times – the alarming recent statistics on homeless deaths in Scotland prove as much.
However, at a time when a virus such as Covid-19 is circulating rapidly, the need to provide adequate housing to all becomes ever more acute.
Not just to keep individuals safe, but also to protect wider society and to provide the space for individuals to be able to self-isolate in line with government advice.
Stopping homelessness in the first place should always be our priority.
As employers contemplate shutting down and asking workers to take unpaid leave, the ability of households to keep up with their rent or mortgage will become more and more difficult, increasing the risk of evictions and repossessions.
That is why we warmly welcome the Scottish Government's intention to ensure people are not evicted due to the pandemic, and we await Thursday's ministerial statement with interest.
We suggest a virtual coronavirus housing and homelessness taskforce will allow us to come together to assist in the design and implementation of such a policy including how the advice sector can support individuals through it.
We would also hope the statement to provide emergency funding for local authorities to guarantee safe accommodation for homeless people.
Adopting a safeguarding approach to protect life, provide people with suitable accommodation, and ensure people can stay in their homes in these unprecedented times is a vital element of how our society responds to this emergency.
We stand ready to work with the Scottish Government and other partners to make this happen.
Graeme Brown.
Director,
Shelter Scotland.
Soap thefts are disgraceful
Sir, – We were at the Victoria Hospital today for an appointment.
Walking through a corridor I heard a nurse exclaim.
It turned out someone had stolen a whole bottle of hand-sanitiser that was being used by all the nursing staff.
Speaking to a nurse, we were told that on a daily basis bottles of soap are stolen too in the hospital.
Are those low-lifes not aware of the fact that the nursing staff need this to care for us and keep us safe?
What disgusting behaviour is being displayed at this moment.
Do we get so far now that bags need to be checked at exits to prevent thefts?
I hope that these misfits will get their comeuppance one day.
Mrs Maaike Cook.
Cash Feus,
Strathmiglo.
Stop horrible selfishness
Sir, – To all these people panic buying and stripping the shelves bare of certain goods.
Stop it just stop it, you are an embarrassment. Acting in this irresponsible manner puts other people with underlying health issues at risk.
Bryan Auchterlonie.
Bluebell Cottage,
Perth.
A world still in development
Sir, – The standard model of evolution puts mankind in the top position and from a purely scientific viewpoint this may be fairly accurate.
However, from other, perhaps more important, perspectives, this seems not to be the case.
Going by historical events during the past 5,000-plus years, it would appear that mankind is still swinging around the lower branches and some distance from the top.
Perhaps Irenaean theory, proposed by St Irenaeus, is significant inasmuch as it asserts that the world is the best of all possible worlds because it allows humans to fully develop, most versions of the theory propose that creation is incomplete, as humans are not yet fully developed.
The writer includes himself in this category!
Kenneth Miln.
6 Swallow Apts,
Union St,
Monifieth.
What impact on independence?
Sir, – What are the implications of coronavirus so far as independence is concerned?
At this point, I have to declare a personal interest: I'm in my 79th year, with significant underlying health issues; and, although my wife is younger, she suffers from COPD.
So, we're both "high risk".
The Scottish Government has bought into the Boris approach, saying it's essential to have all parts of the UK working together.
In practice, this has meant going along with a deeply flawed strategy. With Westminster politicians waffling about 'the Dunkirk Spirit' it's understandable some folk will buy their 'we're all in this together' line.
But we are not all, equally, in this together.
The virus might not care who it hits, but responses, and resources, are not universal.
If you are wealthy and well-connected, your chances are a lot better than average.
There will come a time, maybe in a few months, maybe in 2021, when things will be a bit clearer.
I don't know whether I'll be around to see that or not.
However, when that time comes, while some things will have changed, some other things will have been reinforced.
It will still be true that a lot of things done by the Tories over the last 10 years or so were not in Scotland's name.
They haven't won an election in Scotland for over 60 years.
And it will still be a case of referendum now.
Obviously, "now" can't mean "right now".
By the time these words are typed, and by the time you read them, right now will already be in the past.
But whether I'm alive, or whether I've become a victim of the virus, it will still be the case that there will be an urgent need for a new, non-party-political, referendum on independence, as early as physically possible, without hesitation or delay.
Dave Coull.
2 Findowrie Cottages,
Brechin.
Hunt down the grey squirrels
Sir, – How to save the red squirrel?
Like all invasive species the greys are responsible for the disappearance of the indigenous red squirrel in large areas of the country.
We had wolves and we had days when the whole country hunted them and now we have none.
We need to make it legal to have 50 days set aside each year when anyone with a gun can hunt grey squirrels anywhere safe and they receive as a reward for two tails the price of a cartridge.
The other alternative is to allow the greys to finally force the reds to go extinct.
We have people with sporting estates wanting to introduce wolves.
They will use this as a ploy to fence off their land and keep us out.
We need the vast sporting estates taken into public ownership with landless farmers being given a viable piece of land to own and a farm as long as their family farms it.
Fail and it goes to another farmer.
Why should foreigners own Scotland and be aided in doing so by our nationalist and Labour parties' ruling elite.
John G Phimister.
63 St Clair Street,
Kirkcaldy.