Saturday Journal: Sam Neill's ukulele, the great unifier that is the NHS and testing times ahead
By
Morag Lindsay
In a way, we're all in a weird kind of home school during this national emergency, learning more about ourselves, as well as the wider world – that mystical place beyond the four walls we're currently climbing.
If you'd told me a couple of months ago how little upheaval it would take for a distillery to switch from making gin to hand sanitiser and, strangely, how little that knowledge would diminish my desire for gin, I'd have thought you were out of your mind. I understand now, and deeply regret, that cutting hair is not as easy as it looks. I've worked out a hundred methods for annoying colleagues without the necessity of a two hours a day commute to the office, and discovered fewer cars on the roads means cleaner air AND cheaper petrol. Maybe that Thunberg child with the placards was on to something after all.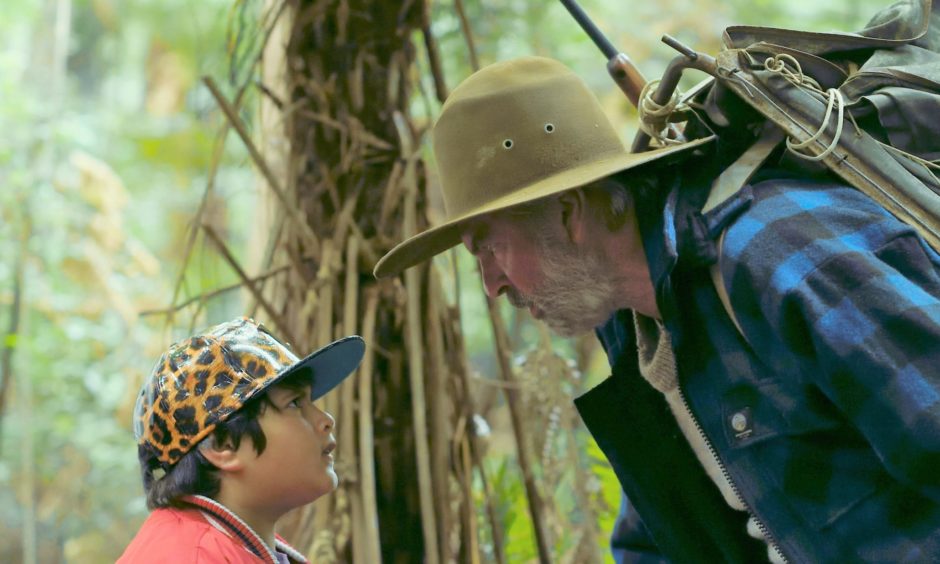 I've confirmed that having dogs is more relaxing than having children and an excellent reason to get out of the house; that the 'use by' dates on the pasta I brought with me when I flitted in 2016 are really just numbers on plastic when all's said and done; and that there are so many more fulfilling ways to use my time – by which I mean watching Twitter videos of Sam Neill playing the ukulele – if I ditch the personal grooming in favour of a more Stig of the dump aesthetic. In fact, give it a few more weeks and I hope to have learned how to fashion the ends of my moustache into rakish curls like the Go Compare man.
There's the big lessons too. We all see now that life is fragile and social norms can be upturned just like *that*. That while we were tying ourselves in knots about climate change and Brexit, a threat more pressing and deadly was silently mutating in ways that would make us all feel very small and powerless. That the good people were out there all along, quietly doing their thing and ready to be of service. And that the NHS is possibly our last great unifier, a national treasure too precious to be left to a 99 year-old Burma veterans doing laps of his garden to fund when this is over.
But no one's been able to explain how a society re-emerges from a lockdown yet and it's the one piece of insight we're all crying out for. None of the countries the pandemic ripped through on its relentless creep has come up with a foolproof recovery plan for everyone to follow. Curves may be flattening, progress made in testing and contact tracing but no one's declaring victory and it's not surprising that some people are starting to raise their hands to ask how long this haul might take.
Here, the death toll is still rising, yet much of the talk this week has been about the after times. We had an inkling that more might follow when Nicola Sturgeon announced during Monday's coronavirus briefing that the sporting calendar was unlikely to resume any time soon and on Thursday we were given a first glimpse of the Scottish Government's Covid-19 Framework for Decision Making.
The intention is to begin a grown-up conversation, says the First Minister, and lesson one is we're a long way from finding a pot of gold at the end of all those crayon rainbows. There might not even be a Santa Claus.
Public gatherings in pubs and elsewhere are likely to stay banned "until treatments and ultimately a vaccine" present an alternative to social distancing and the most vulnerable will remain shielded "for the foreseeable future". There's no guarantee schools will be back before the summer and when they do, classrooms may be redesigned so social distancing can be observed by groups of pupils attending lessons on alternate weeks. Christmas isn't cancelled, but the festivities may go ahead "slightly differently" and lockdown may be reimposed with little notice on multiple occasions if it transpires the virus is not being contained. Not so long ago, we'd have been taking to the streets in protest against that kind of state controlled interference. Now it's oddly comforting.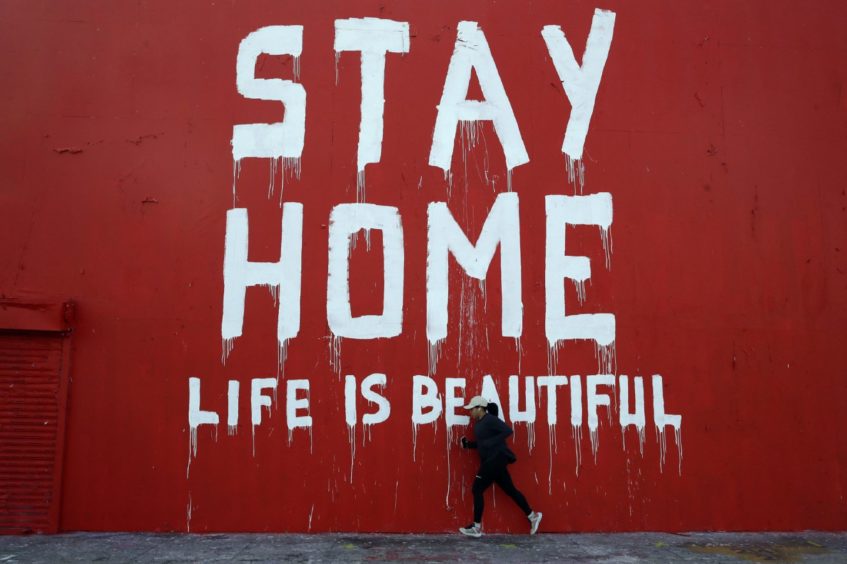 I get that the economy can't remain in limbo, that there's only so much disruption the education of our young people can handle before the life chances of a whole generation are curtailed, that social distancing is having profound effects in areas such as mental health, poverty and inequality, and that a lot of people just really like going to the football on a Saturday. But I also can't imagine the shift in mindset that will permit me to even contemplate being in a crowded place again. The notion of navigating the smudged door handles and casual coughs of a shared workspace and then blithely sitting down in the home of an older relative feels alien. And yet, there's going to have to come a time when we regain the confidence to go about our normal lives, whatever the new normal looks like.
We are a long way from being out of the woods. There will almost certainly be setbacks but we are at least beginning to think about a discussion on the path forward and that feels like enough of an introduction to the psychology of post-pandemic life for our weary brains to absorb for now.