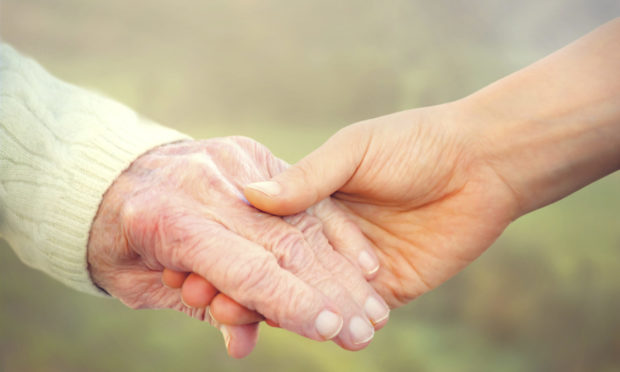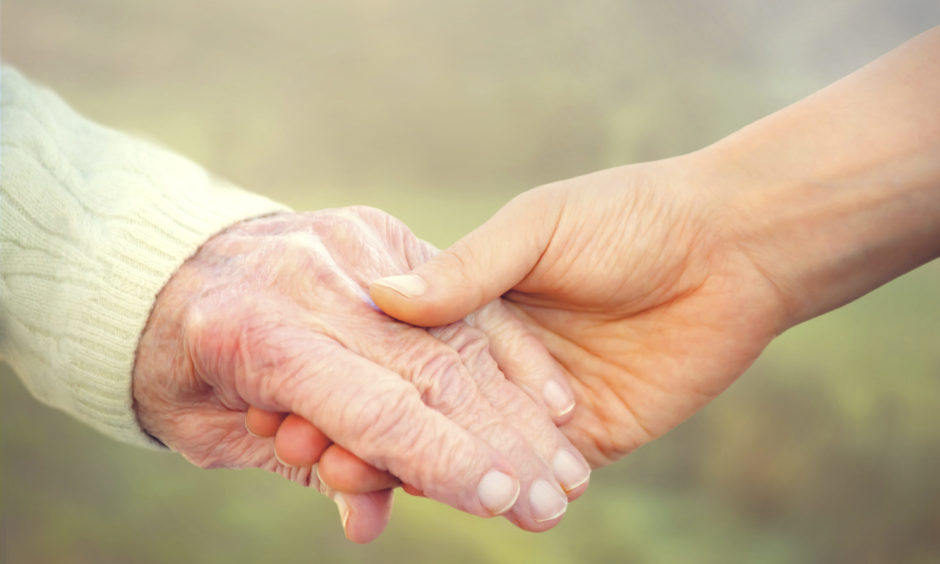 Sir, – Scotland's old age care industry has received a battering.
Nicola Sturgeon's promised inquiry will hopefully identify the mistakes in dealing with Covid but it has been clear for years that the objectives, management, regulation, oversight and funding have been lacking.
Unless this is fixed the recommendations of any inquiry will be almost impossible to implement.
There are outstanding examples of best practice in public and private facilities in Scotland, the UK and abroad, so surely our experts and politicians need to, and can, start now formulating policies.
Brian Wilson described an excellent, abandoned, system in the Western Isles. Leading figures in the private sector such as Robert Kilgour and Tony Banks have spoken out lately.
They are sources of positive, workable ideas, not, despite their opposing views on independence, driven by political ideology other than the certainty that all the tools needed to fix it are devolved.
Three years ago Conservative proposals for changes to old age care funding in England were labelled the "Dementia Tax" by the opposition and quickly ditched, as were other ideas worthy of "grown-up conversation" on child benefit and housing capacity.
This country is facing huge crises in all these areas and the unavoidable fact is voters are going to have to pay more from their wealth and/or incomes, sacrificing better phones, a few less takeaways and foreign holidays in return for the reassurance that their ageing relatives will be properly looked after at home or in higher quality accommodation by well-trained, well-paid staff.
If Scotland's two million taxpayers paid, on average, £50 more in tax per month that would raise £1.2 billion – roughly £15,000 for each old person in the old age care system, spending with a higher marginal utility and impact on GDP than imported goods and exported profits. Is this really so hard?
Many people, including me, have remarked that we are spending considerably less on extras during lockdown and not really noticing it.
I'm willing to put my money where my mouth is. I'm 65 next month, happily (so far) heading into old age. But when the time comes, I'd rather climb up a ladder to fix my guttering, fall off and die than go into a care home where, because I've worked hard all my life, I could lose my house and capital, and leave nothing to my kids.
I'd happily sign up to an additional tax on my earnings and a decent limit on how much of my capital can be taken, in an insurance scheme that ensured me a clean, happy final existence either at home or in a home, and, if I didn't need it, help pay for those who genuinely couldn't afford to salt any money away.
Joanna Cherry MP recently wrote: "After this crisis is over, people may well be in the mood for radical change in Scotland.
"We need to be sure the SNP is the party of radical change…there are many party members, elected officials and office-bearers in the SNP who are not members of the government and who currently have time on their hands."
She was urging them to start developing policies.
There is an election coming up next year.
Despite a lamentable track record on the main devolved areas, the SNP are set for a landslide.
The care industry must surely be a major issue.
I hope Jackson Carlaw, Willie Renne and Richard Leonard are issuing similar advice to their colleagues.
We hear precious little from them on how they propose to get the SNP out of Holyrood.
A solution to the care problem would be a huge step in the right direction.
Allan Sutherland.
1 Willow Row,
Stonehaven.
Trump's MAGA dream is dead
Sir, – Donald Trump standing with a Bible; declaring that he is on the "side" of peaceful protest is a grotesque absurdity.
Moments before Trump gave his statement at the iconic St John's Church, peaceful protesters had been gassed, beaten and shot with rubber bullets.
Since his impeachment trial Trump has eschewed constitutional norms.
He has been contemptuous of any restraints on his power.
His speeches have made clear he intends to use violence and criminal means to remain in office.
Last October Trump went to Minneapolis.
He told police not to worry about the rights of suspects.
This is the city where George Floyd was murdered.
Trump is attempting to build a police state. A dictatorship with himself at its head.
Trump presides over an empire in a state of advancing decay.
He promised to "make America great again"(MAGA).
Yet 40 million are unemployed, 100,000 are dead due to Covid-19 and race riots are engulfing the country.
Alan Hinnrichs.
2 Gillespie Terrace,
Dundee.
America taking the lead again
Sir, – The successful flight of the Dragon spacecraft carrying two astronauts to the International Space Station at the weekend should remind us that America is not just about simmering tensions and bitter divisions but is also about progress and achievement.
Elon Musk's SpaceX Corporation designed, built and launched the Dragon and the Falcon 9 rocket which carried it.
Nasa just purchased its space transport services.
This represents a simplification of space travel, and the start of a gradual fall in unit costs, which are currently at the horrendous level of tens of millions of dollars per astronaut.
As with computers and other technologies before, space travel is starting the transition from a government monopoly with ultra-high costs to the private sector with ever lower costs and wider availability.
And once again it is America that is in the lead.
Otto Inglis.
Ansonhill,
Crossgates.
Time we all got back to work
Sir, – First Minister Nicola Sturgeon offers that the virus "is still there, waiting to pounce".
On whom?
Children are not vulnerable and the risk to those of working age, with no existing medical condition, is minimal.
What is not waiting to pounce is the economic ruin from the suspension of economic activity.
The Courier has already reported the closure of businesses in the tourist industry, a sizeable part of the Scottish economy which is needed to pay for essential services.
Who knows how many more are gone for good?
The lockdown was to slow the spread of the virus whilst buying time for health services to build capacity.
Sufficient time for that passed weeks ago, now we have to get back to work.
Hamish Hossick.
76H Strathern Road,
Broughty Ferry Dundee.
Altruism is commendable
Sir, – I read with interest your report that a London-based businessman is applying for planning permission to transform a wing of Taymouth Castle into a VIP suite for "high-worth individuals".
I applaud his altruism and community spirit and I hope the care home workers, hospital cleaners, delivery drivers, home helps and all the other people who have proven so essential to the fabric of our society in these past months enjoy their well-deserved rest in the luxury that they so richly deserve.
Dr Alan Weir.
Appin,
Brechin Road,
Kirriemuir.