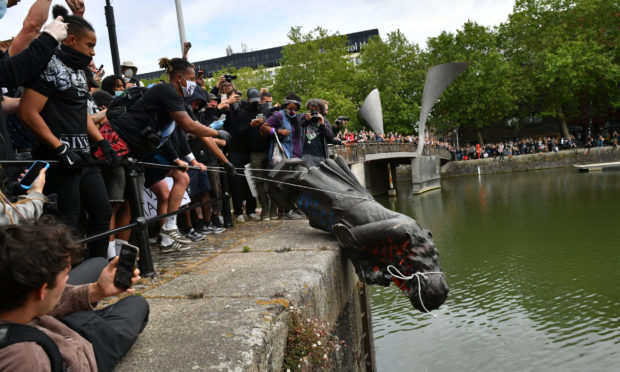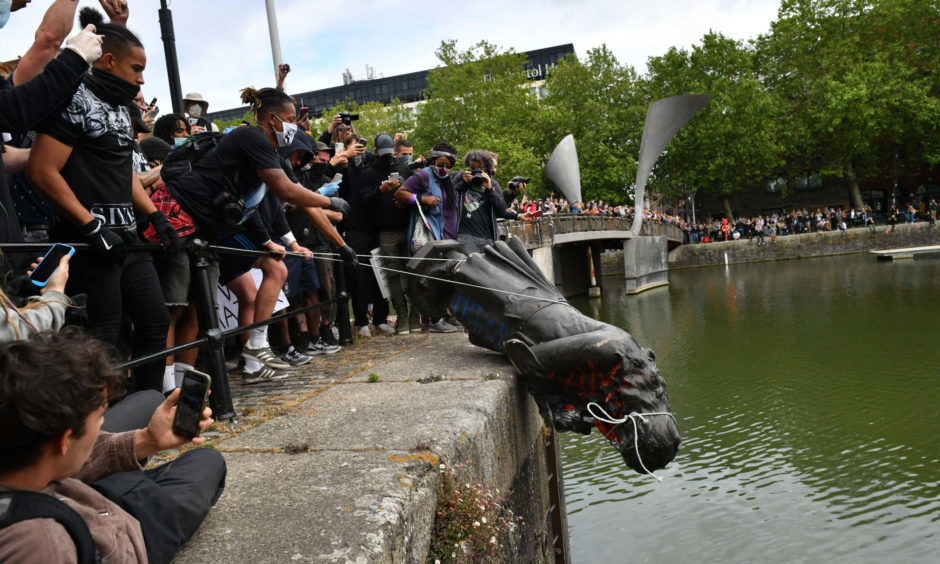 Sir, – Since lockdown began, there has rightly been an increased appreciation of all the 'key workers' who have been ensuring we are well stocked with food and medical supplies, and there have been many accounts of acts of kindness.
More recent headlines are focused on less appealing human characteristics, such as racist attitudes and abuse of power, which lay at the heart of the slave trade.
While the transatlantic slave trade was abolished more than 200 years ago, sadly slavery itself is very much still alive in our contemporary society.
Just think about all those 'key workers' at the other end of the supply chain on whom we rely – those who grow our bananas, harvest our coffee beans, pick our tea leaves or tend the cocoa plants which provide the vital ingredient for our favourite chocolate bars.
Millions of farmers and workers around the world growing our food receive very poor wages and are working long hours in unpleasant and unsafe conditions to bring us cheap food.
Many struggle to feed their own families as a result, in countries where healthcare is not free and there is no system of benefits for those who are ill or unemployed.
As the Covid-19 pandemic has now reached rural Africa, farmers there face an additional challenge.
There is much to be done to address the imbalance in world trade rules, and a need to ensure upcoming trade deals we make do not forget the millions of marginalised producers.
In the meantime, we can choose to buy Fairtrade products, which at least guarantee minimum standards for wages, environmental protection and a social premium. Fair trade is not about charity, but is simply justice.
Dundee has been a Fairtrade city since 2004 – I would urge people to continue to support the movement by making Fairtrade choices when possible at a time when producers need it most.
Sally Romilly.
Secretary, Dundee Fair Trade Forum,
c/o The One World Centre,
189 Princes Street,
Dundee.
Punishment exceeds crime
Sir, – The offence committed by Andrew Banks of urinating next to the memorial to PC Keith Palmer was clearly a disgusting one, but did it merit the imposition of an immediate prison sentence?
It is well established that short prison sentences are unlikely to be in any way beneficial to the offender and usually a thorough nuisance to the prison authorities.
It is worthy to note such a sentence would not have been competent in Scotland. Banks was a first offender.
In Scotland a prison sentence cannot be imposed on such an offender without obtaining a social inquiry report.
Furthermore, it is reported that Banks had mental health problems.
In Scotland this would almost certainly have caused the court to obtain a psychiatric report.
I suggest a great deal more might have been achieved by the imposition of a community-based sentence.
This would possibly have been more successful than a prison sentence in making Banks realise the gravity of his offence and make it unlikely to be repeated.
Alastair L Stewart.
86 Albany Road,
Broughty Ferry.
Bad attidutes start at the top
Sir, – We have heard from Boris Johnson, in the light of the discussion about statues in Britain, that we must not rewrite the past.
Is this the same Boris Johnson who tried to convince us all that driving 250 miles three days after he had told the rest of us to stay at home was in fact OK, because it was Dominic Cummings who did it?
This same Boris Johnson who has a dubious history on race?
He has in the past described African children as having "watermelon smiles" and in 2002 wrote in The Spectator that: "The best fate for Africa would be if the old colonial powers, or their citizens, scrambled once again in her direction; on the understanding that this time they will not be asked to feel guilty."
The present controversy and discontent in society over racism and public honours such as statues of past slave owners is not about changing history, but about changing the attitudes and views such as those expressed by the prime minister.
Brian Batson.
7 Lour Road,
Forfar.
Democracy easy if you're winning
Sir, – Nice to see George K. McMillan contributing to the Letters page again and, as he rightly points out in his latest piece, ("No monopoly on the truth", Letters, June 15), those who shout the loudest do not indeed have a monopoly on the truth.
That said, his assertion that UK citizens enjoy one of the best democracies in the world is absolutely risible when, in reality, it is three small nations in a supposed equal union of four, being dictated to by the one with the overwhelming voting power it has at every national election.
It is easy to extol the virtues of democracy when, to use a sporting analogy, the team you support will always win the match.
It is true that parties other than his preferred choice and compatible with his conservative values have earned the right to govern in the UK.
In reality, this is only by kind permission of our southern brethren .
They decide the result of every national election by dint of the massive population advantage they hold over the rest of us.
This numbers advantage, in effect, renders Scottish, Welsh and Northern Irish opinions irrelevant, apart from those who voted the same way as the majority south of the border.
To summarise, the party in power at Westminster is always determined by the voting domination enjoyed by the big number of votes which it allows one country.
This makes the description of the UK closer to that of a dictatorship than a democracy.
The desperate people who flock to the UK as refugees do so in the belief they will be safer from harm here compared to the place they have left behind.
It is not because they have any purist thoughts about the value or otherwise of what passes for democracy in the UK.
Allan A. MacDougall.
37 Forth Park,
Bridge of Allan.
Trial a universal basic income
Sir, – There has been much talk of a Universal Basic Income in recent months.
The suggestion of proposal for a pilot in Fife is to be welcomed.
As we move through the coronavirus pandemic and into a world of increased automation, unemployment will be a major factor in our society.
Through no fault of their own people will be unable to find work.
This does not bode well for a healthy society.
The benefits of a Universal Basic Income are well documented.
Studies from pilots in other countries, for example Finland, highlight the benefits to an individual's physical and mental health.
People are also more willing to become involved in voluntary work or to work for a reduced income without being penalised by the benefit system.
Universal Basic Income in Scotland could only be brought forward with the consent of Westminster.
I urge the Scottish Government to put pressure on the UK Government to enable trials to test the feasibility of such a system.
Mary Ward.
4 Old Brechin Road.
Lunanhead,
Forfar.