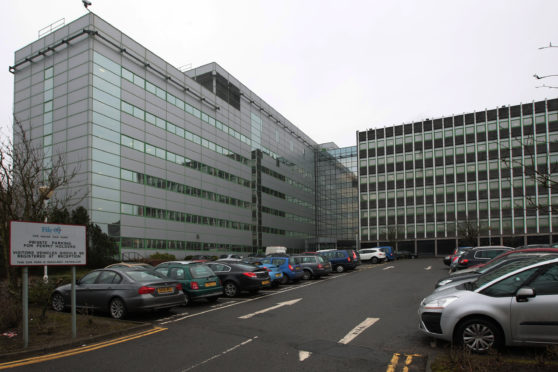 Sir, – The decision taken at Thursday's Policy and Coordination Committee of Fife Council, to recommend support for a Scottish Citizen's Basic Income (CBI) pilot scheme, is a disgrace.
The pilot scheme plans to spend £186 million over three years by giving 17,000 people up to three times the level of support they currently receive through benefits.
CBI would be an unconditional right with no requirement to be available for work and would replace all current benefits and pensions.
But despite repeated demands from the Scottish Conservative councillors on the committee, no source of funding was identified to deliver the pilot.
In fact, the paper presented by officers admitted that the pilot wouldn't progress until the Scottish or UK Government came up with the £186 million – and that figure would become billions of pounds if implemented across Scotland.
This can only be achieved by massive tax hikes for middle and high earning taxpayers and is utterly unrealistic, which is why no other country has pursued a CBI, and why the Conservative Party doesn't support it.
So, what was going on at the Policy and Coordination Committee? Political grandstanding.
By trumpeting the theoretical benefits of a CBI, the unholy alliance of Labour, SNP and Lib Dem politicians hope to bask in the reflected glory of a CBI policy, all the time knowing that they have no way of paying for it. It grossly misleads the public and raises expectations amongst the least well off. Expectations will be dashed in due course.
Any party can propose a wonderful new policy that solves social injustice but it takes a serious government to show that they can and will fund it.
Cllr Tony Miklinski, Cupar Ward.
Whitehill Farmhouse,
Ceres, Fife.
Help at long last for our hares
Sir, – At long last the protective hand of the law is given to our mountain hares in Scotland.
In the last few years on average 26,000 were pointlessly slaughtered annually on shooting estates using the flawed logic that they carried a tick that could transfer to grouse and harm them.
The late Dr Adam Watson studied mountain hares from the 1950s and just before his recent demise stated, with scientific backing, that in some areas our hares were down to 1% of their previous status.
The pro-shooting lobby see this new law as a "grave mistake", largely for selfish reasons.
To them mountain hares are a quarry species that, like deer grouse pheasants etc, can be shot with impunity regardless of their declining numbers.
When the iconic mountain hare is seen as a recreational target and shot for pleasure, which it is, as the bodies are dumped in stink pits with other animals, then you have to question the mindset of those who participate in this.
It seems a kind of low key trophy hunt with no real purpose other than to kill, not for the pot but for reasons that might surface from a psychiatrist's couch.
The fact the mountain hare now has full protection status with a landslide majority vote in favour from our MSPs, and a massive petition response, demonstrates the public increasingly will not be duped by those who see our wildlife as something to be targeted through the crosshairs of a rifle.
David Mitchell.
6 Henry Street,
Kirriemuir.
Trade talks not going well then?
Sir, – Post-Brexit trade negotiations between the UK and USA, planned to come into force in January 2021, are still ongoing at the same time as the post-Brexit negotiations with the EU that are tottering along.
A new report implies the American team want the Food Standards/labelling to reflect their standards, rather than EU/UK. Chlorinated chicken; hormone beef and pork fed with ractopamine.
If we in the UK and Scotland are forced to accept these changes, our farming communities will be devastated, as the power of the huge factory farms in the US will be able to flood the market, and the pressure will be applied to the Hill Sheep and Aberdeen-Angus herds.
A comment attributed to one of the UK negotiating team implies that the UK will take the 'US to the cleaners'.
Another commentator suggests the UK are in 'fantasy mode' and the US will get everything they want while the UK gets nothing they want.
This US trade negotiation was supposed to be the stick the UK beat the EU with to get a better EU/UK post-Brexit trade deal. Not going too well then.
I do feel for the farming community, particularly in the north-east, as they will suffer hugely.
Not only the farm owners, but the farm employees.
Alistair Ballantyne.
Birkhill,
Angus.
A new National Care Service
Sir, – It is inevitable there will be an inquiry into the transfer of people from hospitals to care homes, but the investigation needs to start well before the outbreak of coronavirus.
The recent demand for beds to be cleared so the NHS could cope with the expected influx of patients was accompanied by a 'money is no object' offer.
Almost unknown in living memory, the higher prices charged by some private care homes were suddenly not a problem; facilities local authorities could usually not afford were used if they had capacity.
What a pity some of this money was not available earlier.
Not just because the cash-strapped NHS would have been in a far better position to cope, but bed blocking would not have been such an issue.
Bed blocking has been a problem for years, the SNP government have tried to integrate health and social care, but they have systematically cut local authority funding, and integration has not happened.
The funding cuts have had an impact on local authority care packages, which have been delayed, while the cash restraint has meant carers on short contracts with low pay, many care home vacancies, underpaid and undervalued staff and no career progression.
Funding cuts from the SNP government led to bed blocking, which has led to rushed transfers to care homes, quite possibly resulting in excess deaths.
Whatever comes out of the inevitable review, we need a National Care Service, to work alongside the NHS, paid for out of general taxation.
Phil Tate.
95 Craiglockhart Road,
Edinburgh.
Why not adapt the rules?
Sir, – The Scottish population is so scared by the lockdown "stay at home" message that government is running a campaign to tell people to venture outdoors again.
As there is no scientific evidence Covid-19 is transmitted outside why are outdoor distancing measures not being relaxed?
Now they are making face masks compulsory on public transport. Why?
This was suggested by London-based scientists to deal with overcrowding on public transport. As China has proved, wearing face masks does not stop the spread of the virus.
In Fife despite the government's "green" credentials just 6% use buses – social distancing happens naturally!
Restrict wearing of masks to rush hour in big cities when the trains are crowded, but a better solution would be more carriages.
Eric Gibbons.
112 Coldingham Place,
Dunfermline.