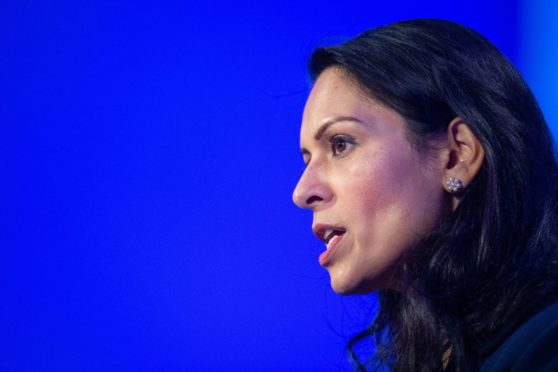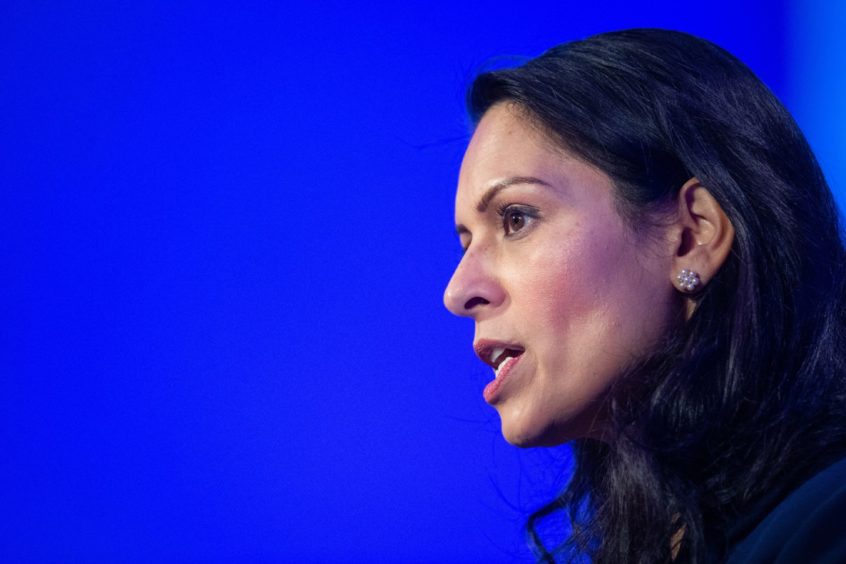 Sir, – Home Secretary Priti Patel's statement to the Commons that all 30 recommendations of the Wendy Williams' 'Lessons Learned' review into the Windrush scandal will be implemented in full should be welcomed by all.
Mrs Patel further indicated she will do all she can to make sure more Windrush generation victims of Home Office institutional injustice are helped and more people are compensated in full.
However, delivery is key to correcting the obvious unfairness and abuses that have occurred in the past, and still occur now.
It is possible I have a negative view of this and other UK Government delivery history, but not fully addressing these types of systemic issues – in this case the review's findings that the Home Office displayed "institutional thoughtlessness towards race and the history of the Windrush generation" – are what causes the fissures in our society.
Covid-19 has shown to us all, and the rest of the world, that the 1980s dogma expressed by Mrs Thatcher, that there is "no such thing as society", is no longer and probably never was, a true or valid statement.
Society – be you white, black or some colour in between – must therefore follow up on this commitment by the home secretary to ensure these corrective actions are delivered.
Warm words just don't cut it.
Alistair Ballantyne.
Birkhill,
Angus.
Old news in high temperatures
Sir, – Climate campaigners are currently excited about Verkhoyansk in the Russian Arctic, because this town reportedly experienced the hottest ever temperature recorded inside the Arctic Circle, reaching 38C recently.
But this becomes less exciting when you read Wikipedia.
Fort Yukon in Alaska reached 37.8C in June 1915, long before significant CO2 emissions. Verkhoyansk also has the greatest temperature range in the world, so extremes are not uncommon.
But most revealing is that 31 out of 50 US states had their highest-ever temperatures before 1940.
Who'd have guessed?
Geoff Moore.
Alness,
Highland.
Perplexed by Labour stance
Sir, – I read that Scottish Labour is "in turmoil" over whether to support another independence referendum, but I cannot understand why the Labour leadership (Scottish franchise) are against independence.
Once Scotland achieves independence, on day one the SNP becomes "just" a left-of-centre party fighting to win control of the Scottish Government.
My guess, though, is that at, say, the second Scottish general election after independence, Scottish Labour would have an excellent chance of forming the government of Scotland.
Scottish voters are, historically, overwhelmingly in favour of socially equitable distribution of wealth and resources.
First, though, Labour supporters have to vote SNP at every election, and for independence when the next referendum inevitably comes along (which may be sooner than we think).
David Roche.
6 Conachar Court,
Isla Road, Perth.
Capitalism is the only way out
Sir, – I have to disagree with Alan Hinnrichs' claim that "Capitalism offers no way out of the current crisis" (Letters, June 25).
In fact, if by capitalism one means a society based on a market economy, the price mechanism, private property and above all on voluntary exchange, then actually it offers the only way out of all economic crises.
There is of course an alternative to this – socialism – and each time it is tried, whether in East Germany, Zimbabwe, North Korea or Venezuela, it leads to poverty and in most cases to famine.
The great Scottish economist Adam Smith identified why capitalism works, when he wrote: "It is not from the benevolence of the butcher, the brewer, or the baker, that we expect our dinner, but from their regard to their own interest."
Otto Inglis.
Ansonhill,
Crossgates, Fife.
So now we want English tourists?
Sir, – It is ironic. Our SNP regime and supporters spend their time decrying anything British and in many cases xenophobia is evident, including the banner "England out of Scotland" being displayed at gatherings.
Scottish ministers are now looking at an advertising campaign to encourage our neighbours to holiday in Scotland and save our hospitality businesses.
Perhaps those in Scotland who would destroy the United Kingdom for no good or proven reason should change their attitude to our neighbours. The cancer of nationalism has done untold damage to virtually every aspect of Scottish life and it may be too late to expect our friends in the rest of the UK to save us.
Is this a case of chickens coming home to roost?
Douglas Cowe.
68 Alexander Avenue,
Kingseat, Newmachar.
Blind faith, few choices
Sir, – I always have little smile to myself when I listen or read Conservative opinions.
During the Covid-19 crisis Wales, Scotland and Northern Ireland were pretty much aligned.
Now that England is relaxing the rules the British Conservatives in Scotland shout we should all be following England regardless of the science.
Is it not possible England should follow the lead of the other three?
Perhaps not, but I suppose after 300 years of British brainwashing Conservatives have no other plan but to toady up, which of course mimics their one and only policy in Scotland, "No to Indyref".
I suppose their blind faith doesn't allow for alternative thought.
Bryan Auchterlonie.
Bluebell Cottage,
Perth.
Be careful what you wish for
Sir, – The Minnesota neighbourhood where the drug dealer George Floyd died after a policeman compressed his neck with his knee when they found him passing fake bank notes and high on crystal meth, vowed they would never again call the police into their area.
The inevitable occurred.
Some 500 rough sleepers took over the local park and drugs are now being dealt there on an industrial scale.
Without a police presence, cars come from all over the city to buy narcotics, keeping residents awake at night.
Children cannot play in their park now littered with refuse and shopping trolleys; the plan for 'community groups' to maintain order failed; police 'defunding' makes it unlikely they'll be available even if locals come to their senses.
Dr John Cameron.
10 Howard Place,
St Andrews.
Unprofessional journalists
Sir, – The end of the government's press briefings are a welcome sign – great progress achieved .
I will not miss the repeated questions delivered in an aggressive biased manner by the Sky and BBC journalists.
Their negative, biased reporting, lack of respect and their own opinions thrown into the mix. I found it unprofessional.
Elizabeth Kintrea.
101 Main Street,
Coaltown of Balgonie.