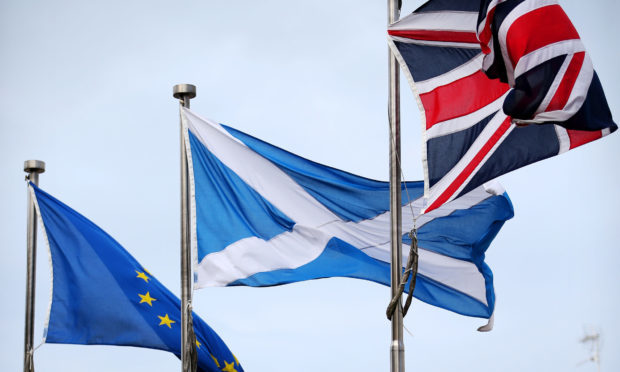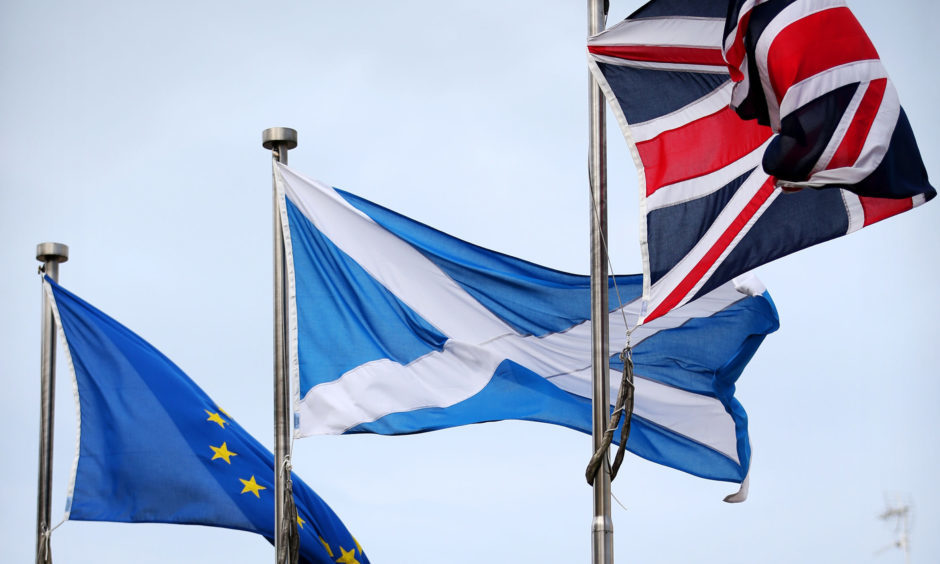 Sir, – I am neither a rabid nationalist nor a fervent unionist but I see membership of the UK as being akin to an insurance policy.
The more policyholders the more effective the insurance scheme as the risks are more widely spread.
This is what we have seen in the present coronavirus pandemic.
It has led to financial crises in all parts of the United Kingdom which have been alleviated by being covered by the blanket insurance policy.
Imagine the scenario if Scotland, Wales and Northern Ireland had been already independent.
They would have struggled to cope if indeed they could have coped at all.
An independent England probably would have managed quite well because of its greater population and hence correspondingly greater resources which, incidentally, whether some people like it or not, it has in fact shared with the rest of the United Kingdom.
Perhaps it is time for politicians to face up to reality for once and concentrate on getting the United kingdom back on its feet and taking steps to prevent a repetition of the horrendous mortality rate we have seen before indulging in the luxury of political partisanship.
George Dobbie.
51 Airlie Street,
Alyth.
Westminster's new power grab
Sir, – One of the main reason the leaders of the Brexit 'leave' campaign, now running the government in Westminster, gave for leaving the EU was to 'take back control'.
They didn't like the fact that the EU had high standards which applied to all member states, on food, environment, workers rights, and so on.
Yet now, ironically, within the UK the government are insisting there must be standardisation across the 'internal market', that is the whole of the UK, such that they require to centralise, in Westminster, many of the powers returning from the EU, which the devolution settlement had granted to the devolved nations.
They do this because they know that the devolved nations would not willingly accept the lowering of standards which a desperate UK, in deep recession with unemployment soaring and businesses failing, will inevitably have to accept to get any kind of deal with the US, or indeed anywhere else, in the dog eat dog post-Brexit, post-Covid world.
They use this also as a convenient excuse to carry out a power grab on the three devolved nations, designed to disable devolution, so that Britannia can return to ruling Wales and Scotland and Northern Ireland, as they did when they ruled half the world.
Les Mackay.
5 Carmichael Gardens,
Dundee.
Thinking with heart not head
Sir, – Our independence warriors were truly rattled when United Kingdom prime minister Boris set foot on Scottish soil last week. He visited some of our most prominent businesses – including Orkney Cheese and Baxters of Speyside.
True to form, my fellow countrymen who are determined to break up the United Kingdom at any cost are recommending an idiotic boycott of these businesses as they did with Tunnocks, Highland Spring Water and Walkers of Aberlour.
In common with their attitude to independence, they are thinking here with the heart and not the head as, should their boycott succeed, these businesses could fail resulting in tens of thousands of their fellow Scots and possible separatist comrades being made redundant with resultant loss of income and tax revenue.
Douglas Cowe.
68 Alexander Avenue,
Kingseat.
Would free pints not be banned?
Sir, – I look forward to taking up Rishi Sunak's generous £10 off a meal offer.
This initiative will hopefully bring a much needed boost to those struggling small independent outlets on our high streets that, despite the easing of lockdown restrictions, continue to barely survive on a day to day basis.
When the initiative was first announced, we had the usual and all too predictable wailing and gnashing of teeth from the SNP about encouraging obesity, etcetera.
Perhaps not everyone who takes up this generous offer will revert to the staple deep fried Mars Bars, haggis suppers and pie and chips so often favoured as the diet of many.
It could be worse though, a brewery could advertise on Scottish TV. that it will be giving out free pints.
Couldn't happen in Scotland, with its strict alcohol policy.
Could it?
Vincent Jones.
3 Tarry Dykes,
Arbroath.
Happy to see England join in
Sir, – Throughout the world many countries have striven to become independent and have full unfettered economic control over their own futures, but one country has always stood firmly against this trend, England.
So as the union struggles to fend off increasing calls from Scotland, Wales and Northern Ireland to go independent, it is encouraging to see England joining in.
Recent polls show up to 49% of voters in England would like to be independent.
This is a move we should all welcome and it makes England no longer the only country in the world that doesn't want independence.
William Golden.
Castle Street,
Forfar.
Flag's for waving not wearing
Sir, – I was outraged to see a picture of an SNP supporter wearing a face mask depicting and yet again defacing our Scottish flags.
When will someone get into the heads of the SNP that the flags belong to the people of Scotland and not any political party.
I think it's a bit rich after Ms Sturgeon accused Boris Johnson of politicising the pandemic, and the height of hypocrisy.
Moira Bowman.
40 Collingwood Street,
Broughty Ferry.
Lax attitude to letter writing
Sir, – It seems that members of the secret writing group 'Scotland in Union' cannot be bothered to compose their own letters nowadays.
In Friday's July 24 Courier, a letter from Jane Lax, praises the "might of the union" speech from Boris Johnson.
Strangely, on the same day, the very same letter was printed by the Herald. Not by Jane Lax but one David Bone of Girvan.
This may not be illegal, but it is certainly morally underhand, and actually pretty silly.
Ronald Hughes.
Pickford Crescent, Cellardyke.
Blind to phrase's real meaning
Sir, – I laughed when I read Alistair Ballantyne's letter ('Bring Back Bercow', to get straight answers, Courier, July 24) attempting to disparage one of our politicians by comparing his conduct with Admiral Nelson's famous use of his blind eye, but getting the quote and the context entirely wrong.
The correct quote is, of course, "I really do not see the signal," and the result was an outstanding victory.
It was certainly not the failure Mr Ballantyne meant to imply.
I make no political judgment, but there is a moral in this tale: If you must use a simile, get it right.
Roderick Stewart.
Dronley,
Angus.