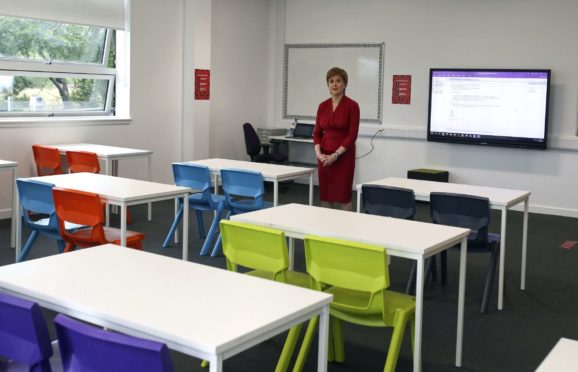 Whether it's in the form of films, TV, books or food, many of us are seeking comfort in our daily lives at the moment in an attempt to distract us.
Personally, watching something like The Repair Shop on a loop or eating tinned tomato soup with grated cheddar in it can provide the necessary antidote to the stresses and strains of the new normal, but I realise these are probably quite niche comforts.
As the new intake of children set off for primary school recently, it set me thinking back to what home comforts meant during my own schooldays. Probably the most comforting thing in a house with no central heating was the breakfast cereal we had with warm milk before setting off for school. Not just porridge but any type of cereal.
Nowadays I can't bear the idea of eating warm cereal, but on cold winter mornings we were like the kids from that advert with the glow (ask your parents or grandparents).
Another comfort memory was eating cheese rolls and drinking warm orange squash from a flask after swimming lessons. We'd be crammed in a car with whichever neighbour was running a load of us to and from the pool that week. We'd run out shivering, all with soaking wet hair, and sit in the car with steamed up windows, gradually getting the feeling back in our extremities. Cheese rolls never tasted so good.
Mostly, the comforting things back then were the things you took for granted because it didn't occur to you that they wouldn't always happen – Blue Peter being on the telly, Christmas, your dad doing impressions of Tommy Cooper. You knew there wasn't a danger of any of those things being cancelled at the last moment, unlike now when everything seems up in the air.
During her lockdown with us, I noticed The Student was wearing Mr P's oversized knitwear whenever she snuggled up on the sofa in the evenings. When I pointed out she had plenty of her own jumpers, she said "But it's comforting wearing dad's." Indeed. Whatever it takes just now.