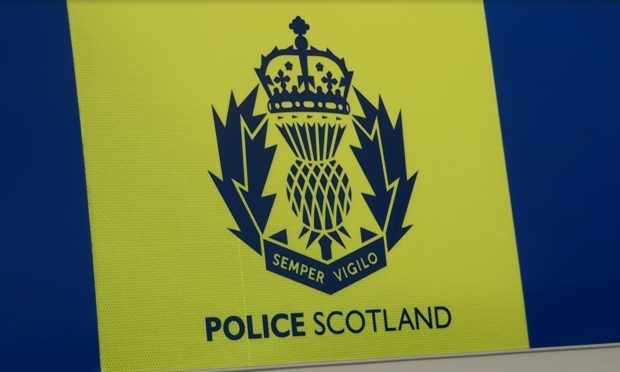 Sir, – Regarding the 300 people who recently attended a paid-for "rave" at a mansion house in Midlothian. How stupid and selfish are they?
The organisers should be "tagged" and be subject of a curfew for three months, whereas the attendees should have had fixed penalty notices for £1,000 each.
I agree with the radio commentator I heard, who understands the problems Police Scotland would face in such circumstances.
Two or even four officers faced with taking the details of 300 ravers, or dispersing the crowd, to avoid further transmission, is wholly inadequate.
In days past, when "gang warfare" was the "entertainment" on Friday or Saturday nights, the police would arrive with a pantechnicon, nicknamed the Pickford's lorry, and lift the ring leaders and others.
They were thrown in holus-bolus for a weekend in the cells, and an interview with the sheriff on Monday morning.
If it was a drug dealer's premises, then the Police Scotland presence would be commensurate with the level of business they suspected was being transacted.
These penalties may seem over the top, and it would undoubtedly breach Social Distancing and FACTS rules, but tagging offenders for 21 or 28 days could send the message required.
Getting younger people to discuss it within their chat groups may help cool their heals.
In the past I have been against demonising young people, and I still believe adults have shown bad examples, but some ill advised youngsters have been seduced by the natural drivers of sex, drugs and rock 'n' roll, or drum 'n' bass as it may be now.
The 300 ravers in West Lothian are a small pocket in a large population, let us talk to our youngsters about how to enjoy life in other ways.
It was also noted these raves are the "end of summer" events, and they will tail off in autumn.
One can only hope, but if the financial incentives for organisers were removed, it may help.
Alistair Ballantyne.
Birkhill,
Angus.
Bad behaviour in a pandemic
Sir, – I think the Welcome To Perth signs on the main arteries entering the city need to be replaced with "Abandon All Hope All Ye Who Enter".
I am completely sick of the anti-social behaviour I have witnessed in recent weeks, including masses of abandoned face masks potentially containing Covid-19.
And I have seen several people spitting on the ground, who should know how to behave at the height of a pandemic.
It is an absolute disgrace and it is no surprise that Tayside has seen an increase in Covid-19 positive cases, caused in part by selfishness and complete stupidity by people who are lacking in common sense. I think things are going to get worse and as usual it is the minority that are letting down the majority.
Gordon Kennedy.
117 Simpson Square,
Perth.
Wearing masks on our buses
Sir, – I notice that some people seem to think they do not need to wear masks on buses, either because they are superior or because they don't care.
I appreciate that drivers cannot be asked to act as policemen.
Is it time to reintroduce bus inspectors who would politely eject those who do not care for other people's or their own health?
Antony Black,
79 Blackness Avenue.
Dundee.
The powers of church and state
Sir, – In response to Alistair Ballantyne's letter ('Wiser and richer in cultural diveristy', August 27) as part of the ongoing debate on crime and punishment and the role of religion in society.
I note that in 1697 the church required the execution of an Edinburgh University student taking the Lord's name in vain, despite his repentance and confirming he was a true Christian.
Today we have Billy Connolly who rose to fame ridiculing Bible stories and was knighted for his efforts.
Similarly witches on trial were submerged in water three times, and burned at the stake if they survived this. Landowners could offer work to the unemployed provided they paid more than £100 per year and no more than £200. In return the employed were required to obey every instruction of the landlord; pretty well slavery. People, including children, who stole a loaf of bread were committed to penal colonies in Australia. Church and state were involved in these matters.
It must be obvious that the reduced powers of church and state are to be welcomed.
A A Bullions.
6 Glencairn Crescent.
Leven.
The law is indeed an ass
Sir, – Sometimes I find it hard to believe what I read in the papers regarding various legal matters, and the old saying "the law is an ass" quickly comes to mind.
Recently I saw it being proposed that "people who suffered under the Witchcraft Act from 1563 to 1736" should be given "official pardons".
More than 2,000 poor souls may well have been publicly murdered during those dreadful years and they should undoubtedly be remembered officially and historically.
However, how people accused of witchcraft can "receive official pardons" by a legal process enacted 457 years later quite puzzles me.
Archibald A Lawrie.
Church Wynd,
Kingskettle.
Other nations didn't fail
Sir, – William Loneskie ('Scotland must know its place', Letters, September 3) tells us a newly independent Scotland "would be in dire straits and… would need a bailout from the IMF".
I would ask Mr Loneskie why he thinks an independent Scotland, perhaps uniquely in the world, would be unable to manage its own affairs?
Over the years, 63 countries have gained their independence from the British Empire or the United Kingdom.
Some are huge, such as the US, India, Canada or Australia, others small, such as Singapore, Cyprus or Malaysia, or tiny, such as the Maldives, or St Kitts and Nevis, but none, not a single one, so far as I am aware, has asked the old country to retake control.
Scotland is an advanced European nation, with a strong infrastructure, a highly educated population, and immense natural resources, with much goodwill in the world.
It is more than capable of taking its place as a responsible, progressive independent nation among the other nations of the world. Surely we should take cognisance of these facts, rather than the wild conjectures of Mr Loneskie.
Les Mackay.
5 Carmichael Gardens,
Dundee.
Charlie Hebdo's reminder
Sir, – We applaud that, to coincide with the trial of 14 people accused of helping the terrorists, Charlie Hebdo republished the cartoons of the Prophet Muhammad over which so many were murdered in 2015.
Despite having been asked often before to reprint them, it is to their credit that they have said, until now, there was no good reason to do it. With hate speech currently in many conversations, how apposite it is now to show the world what this was all about.
Neil Barber.
Edinburgh Secular Society,
Saughtonhall Drive.