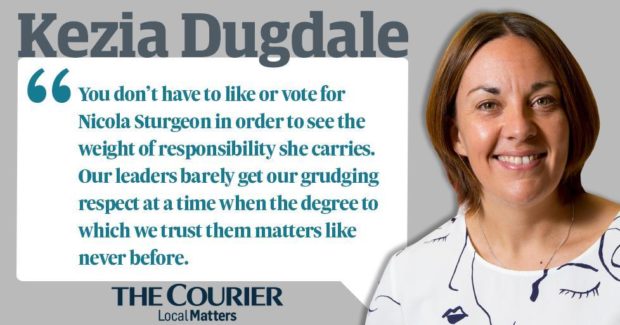 The standoff between the mayor of Greater Manchester Andy Burnham and Prime Minister Boris Johnson tells us so much about the state the country is in. Above all the political insights and intrigue though, lies a basic truth – we're tired. So very, very tired of this awful virus which is taking so many lives and livelihoods with no end in sight.
With that fatigue comes irritability and a loss of concentration, just at the point where we're asked to dig deep and accept greater restrictions on our liberties to protect our collective health. All set against a backdrop of colder, darker nights and little prospect of anything like a normal Christmas ahead.
Burnham wants a financial support package for Manchester, knowing that if his region is put into Tier 3 measures, as close to a full lockdown as we've known since March, it will have huge negative consequences for jobs and employment in his area. With furlough ending soon and the retail and hospitality sector already on its knees, the mayor is standing his ground and refusing to back new restrictions should they be forced upon him from a national level.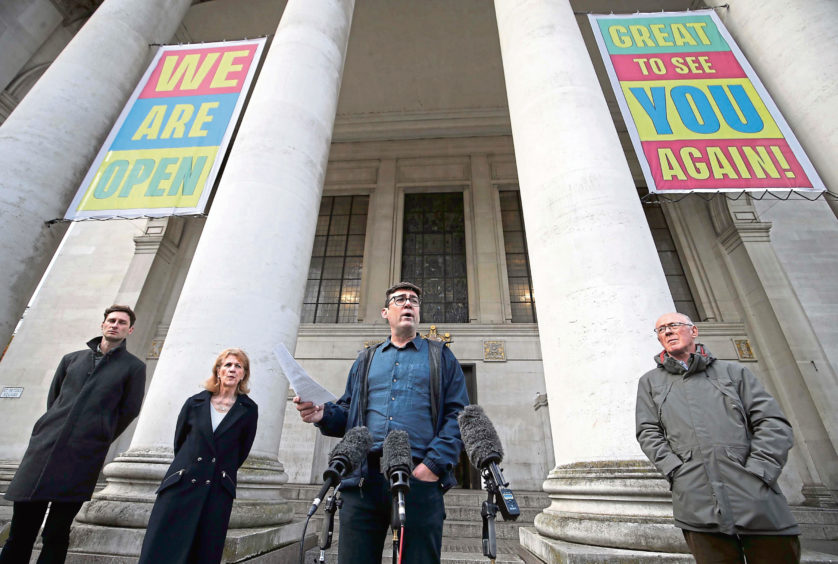 The dispute between Burnham and Johnson speaks to a dividing line. Several, in fact, all over the country. In the absence of one set of rules for everyone, there are fissures appearing everywhere you look. With Nicola Sturgeon on the cusp of introducing a tier system in Scotland, she'll know from the English experience that far from liberating areas with low infection levels, the tier system in England has thus far only bred resistance and resentment.
So strange are our times that this lefty mayor and former health secretary in Gordon Brown's government is being characterised as a crusading capitalist determined to put the economy ahead of the health of his constituents. While our populist right-wing prime minster is presented as a Florence Nightingale figure prepared to put the health of Mancunians ahead of any other consideration.
Of course, neither neat summary is true but that's because our political discourse is so toxic and intolerant these days, people are filed into columns of hero and villain.
What I see are two elected politicians with the same access to the facts applying their own judgment, sometimes in the face of their own ideology. It's what we elected them to do – so why do we hold them in such low regard?
Trust in government
You don't have to like or vote for Nicola Sturgeon in order to see the weight of responsibility she carries. Our leaders barely get our grudging respect at a time when the degree to which we trust them matters like never before.
Trust in the government, whether that's Scottish or UK, and politicians more generally is falling. It took a steep tumble from 2008 in the wake of the last economic crash, a further dip after the EU referendum and it's sliding again.
This matters because the evidence is stark. The less trust we place in those that lead us, the less willing we are to obey the rules they set or expect others to do the same. Those falling levels of trust, combined with the fatigue we all feel and a general sense that it's all so complicated, is a recipe for both disaster and despair. Merry Christmas.
That said, and in the search for optimism, there is an argument for a healthy bit of distrust in those who exert power over us. We should be probing and sceptical of laws that restrict our freedom, because without that we'd live in an authoritarian dictator-led state.
Yet the problem with the evidence around the trust we place in those that lead us is that it's so unequal and it's not just the geography of our landscape determining it.
Generation Next
Recent findings from the John Smith Centre's research show seismic gaps in the levels of trust the young place in their leaders versus the old, between the poor and the better off. If the young and the poor are already so distrustful, where will they be after a long and deep economic recession which history tells us hits those with the least the hardest?
It took the pages of this paper to fill me with a little hope in recent weeks.
The focus on Generation Next – those 35 young and ambitious Scots already investing in the social fabric of Scotland, and contemplating standing for elected office, is a real tonic for the times we live in. We need to hitch our wagons to their optimism and belief that there are better days ahead. That politics and political participation is a force for good. That debate and discussion need not divide us if we set out to disagree well.
If we no longer trust those that lead us now, perhaps the best thing we can do is place our faith in Generation Next.