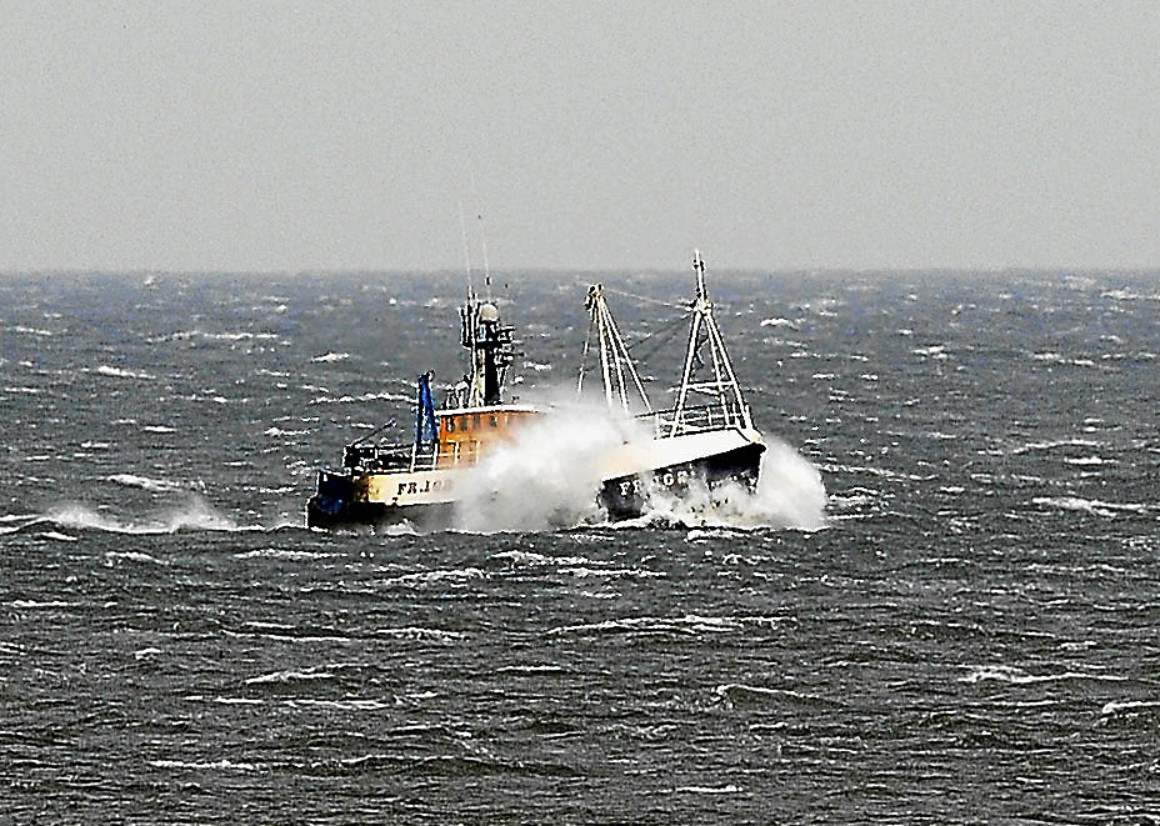 Sir, – As the dust settles around the recent Scottish Parliament election and campaigning for the European Referendum heats up, it might be prudent for our newly-elected parliamentarians to give thoughts to the legislation surrounding the Scottish fishing industry.
Equal access to our fishing grounds was given in the 1970s for the sake of the greater European economic good but it created real hardship problems in our island and coastal communities.
They have paid the price through job losses and there can be no better time for a change in legislation.
No sector within the Scottish economy has done more to regulate itself and North Sea white fish stocks are at an unprecedented high level thanks to the efforts of fishery scientists, environmentalists and the industry itself.
For an industry that is worth £600 million to our economy and employs thousands of people, surely the time is right for our new Scottish Parliament to make its presence felt on the larger European scene for the sake of our more economically fragile communities.
D.G. McIntyre.
15 Red Row,
Limekilns.
Set out vision for new school
Sir, – Regarding Don Winter's letter (May 11) Fife Council is indeed applying to have Pipeland removed from the green belt or identified for Madras in the Local Development Plan.
That appears to disrespect the robust criticism of the council's decision making and bypasses the unambiguous intention, spirit and ruling of the written
verdict of three senior Court of Session judges, effectively circumventing the obligation on Fife Council to "reconsider the whole matter".
It would strongly imply predetermination by Fife's administration in favour of Pipeland at the expense of the court's requirement that all potential sites be assessed equitably, which it failed to do previously, and which might
determine that another site is the superior location from educational and planning perspectives.
Predetermination contravenes well-established protocols mandated throughout Scotland's councils.
It is regrettable and surely unprofessional that the education authority has not
published any credible educational vision for a 21st century secondary school for a world-renowned university town.
Fife Council should announce the alternative sites now, including both a combined North Haugh-Station Park site, which was not properly assessed previously, and a separate Taybridgehead school.
John Birkett.
12 Horseleys Park,
St Andrews.
Respect will of Scottish people
Sir, – Alex Orr in his recent letter and many of his ilk, ignore the facts regarding Scottish independence and the majority of Britons voting to leave the EU, leading to another referendum.
They assume everyone who voted for the SNP in the recent election supports the call for independence.
I know of many people who voted for them because they are more efficient at running our affairs but the same  people are against  Scotland leaving the UK.
Regrading the EU, Mr Orr assumes Scots will vote to remain part of that bloated organisation, leading to another referendum if the rest of the UK votes to leave.
I had a conversation with someone connected to the betting business and was told many Scots are placing bets that Scotland will vote to leave the EU.
In conclusion, may I remind Mr Orr of Ms Sturgeon's promise to respect the will of the Scottish people.
RHL Mulheron.
28 Cowgate,
Tayport.
United must not sell stars
Sir, – The purchase of a season ticket for Dundee United represents a
commitment to the club by the supporters for the coming season.
This has become a difficult commitment for me to make as there is no equivalent commitment being made by the club to its season-ticket holders.
Trust has been lost, and I, like many other supporters, have no
reason to believe that if talented players emerge from the playing staff they will not be sold  during the course of the season.
The only way that I can see for overcoming this problem is that a public commitment be made by the Dundee United board, and particularly by chairman Steven Thompson, that there will be no sale of players in the mid-season
transfer window, whatever the price offered.
Jack Searle.
32 Farmington Street,
Dundee.
No need for childish antics
Sir, – Compromise and consensus are acceptable when both sides hold principled and mature positions.
However, there is something amiss in our democracy when we are expected to tolerate childish pranks from politicians at the swearing-in of the new Scottish Parliament.
What's wrong with a no-compromise approach to the following facts?
Scotland is part of the United Kingdom, in which the vast majority supports (and applauds) our monarchy.
Of course, republicans are entitled to air their views in public but it must be reasonable to insist that anyone seeking public office should be compelled
to swear allegiance to our Queen, with no caveats or childish gimmickry
Let's have no truck with infantile and self-indulgent behaviour.
That's suited to street corner rabble-rousing but it should be prohibited in a
parliament for which we taxpayers have paid so much.
Jim Parker.
9 Banchory Green,
Collydean,
Glenrothes.
Anti-royal views within SNP
Sir, – Humza Yousaf has admitted that most in the SNP want to get rid of the monarchy.
Did anyone really believe that the SNP was anything other than anti-royalist?
Its pro-monarchy line in the independence referendum was obviously just a trick to maximise the separation vote.
Distancing Scotland from the Queen would have been high on the SNP's agenda in the event of independence.
The Queen serves as an invaluable focal point of British national life, strengthening our identity, affirming what is good, and consoling those insuffering in a way that an elected politician cannot.
Maintaining this wonderful tradition requires ongoing commitment as each generation is taught to revere, celebrate and respect the monarch as a symbol of national unity.
Inevitably, the SNP will oppose anything and anyone contributing to British identity.
For many Scots, sadly, anti-English sentiment fuels anti-Britishness.
From many Muslims, Scottish identity is not central, but partisan objections to British foreign policy drive hostility to the British state, and this finds expression in Scotland through nationalism.
The SNP is indeed a big tent.
Richard Lucas.
11 Broomyknowe,
Colinton,
Edinburgh.
Parents will be undermined
Sir, – Concerning the sign of His coming and of the end of the age, Jesus taught: "…many will be offended, will betray one another, and will hate one another."
Sadly we now live in such a time, in which loyalty and faithfulness are becoming the exception, and where it is increasingly difficult to live against the flow of society.
But the point I wish to make here is that the named person scheme will surely
serve to aggravate this situation.
Disgruntled children and young adults will easily be able to pass on information about their own parents to an authority figure whose morals may differ  greatly from those of the parents.
At the very least the scheme perpetuates an environment of suspicion in which decent parents may feel their private family lives are being monitored.
But, far worse, I suspect this scheme will, in time, lead to angry teenagers who do not see eye-to-eye with their parents, betraying them into the hands of the authorities over some perceived unfairness regarding an aspect of discipline.
Surely now is the time to resist the named
person, or any other scheme, which is likely to undermine the God-given authority of  parents. Tomorrow it may be too late.
Stuart Wishart.
12 Walnut Grove,
Blairgowrie.