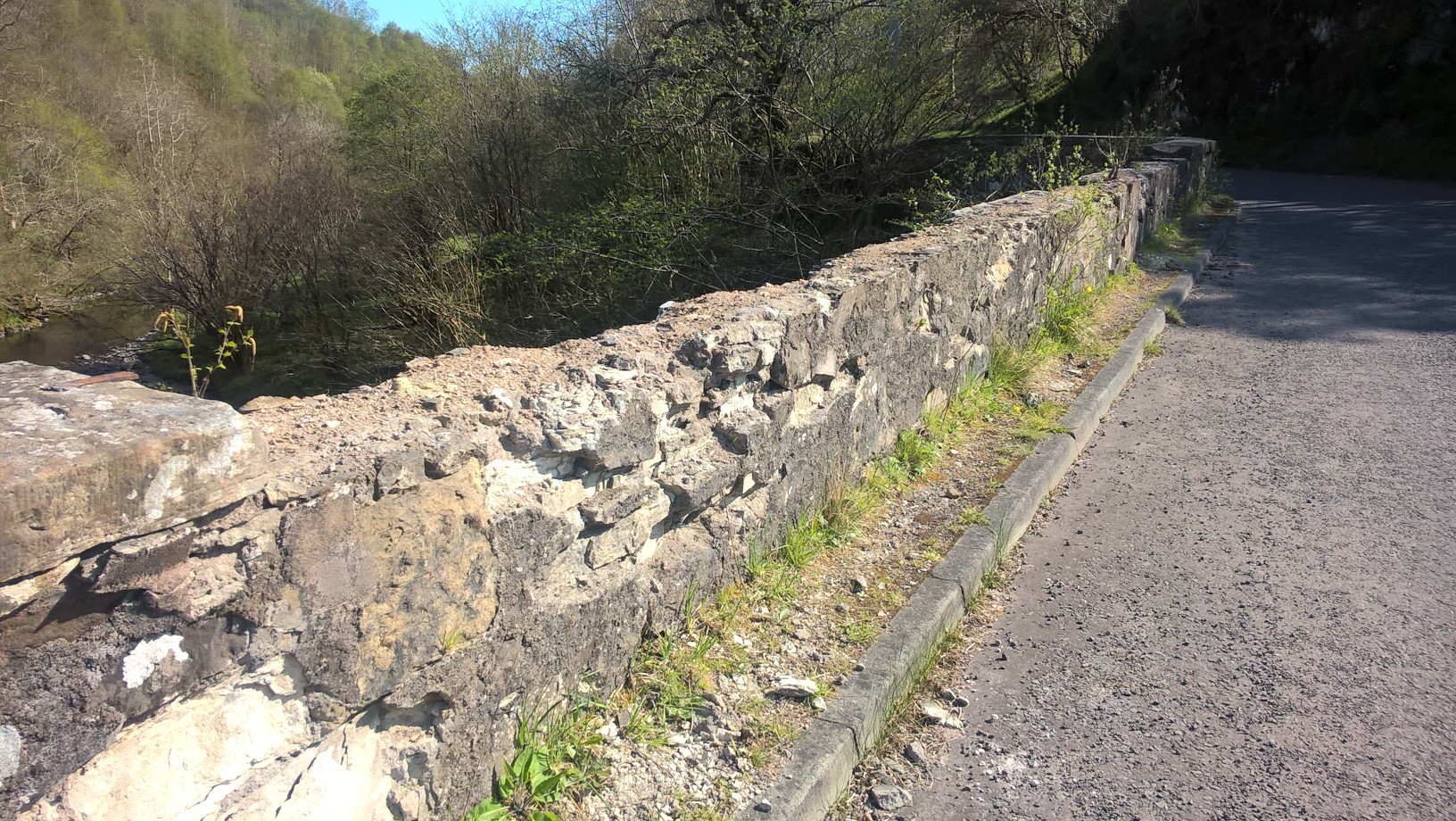 Sir, – With regard to your article (May 16) about the damage to the bridge over the River Devon in Dunning Glen, the situation at this spot is a long-standing bone of contention.
As a member of the River Devon Angling Association, I can tell you that for many, many years, committee members and volunteers cleaned up the most disgusting filth left behind by so-called campers.
Both Perth and Kinross Council and our own Clackmannanshire Council steadfastly refused to do anything about it.
The landowner also refused to do anything to prevent the morons who left the filthy mess from entering the area in question, probably out of fear.
Then along came the freedom to roam from the Scottish Parliament which opened up the present can of worms whereby no landowner can do anything about it even if they want to.
No one polices the behaviour of these people and local authorities take nothing to do with it, quoting, as usual, the old excuse as stated in your article: private land.
The asking of campers to remember to bag up their rubbish and put it in bins is a complete waste of time.
These people think they are a law all unto themselves and until they are dealt with through the courts, this desecration of lovely parts of our countryside will continue.
Ian Allan.
5 Marchside Court,
Sauchie.
This is not wild camping
Sir, – Your report (May 16) of damage caused to the bridge at Dunning Glen was misleadingly titled.
Contrary to Councillor Robertson's assertion, the damage was not caused by people undertaking wild camping.
The damage was caused be people behaving inappropriately or wildly but the camping they were carrying out, if indeed they were staying out overnight anyway, was not wild.
Wild camping is undertaken away from roads, people and buildings.
It is undertaken with what is carried in a rucksack, and is characterised by not leaving any trace other than an impression where the tent has been.
Illegal and drunken behaviour, noise, pollution, littering and criminal damage are offences already and need to be treated and actioned as such.
Misusing the term wild camping when in fact the people concerned are indulging in vandalism and other criminal behaviour is maligning a perfectly reasonable, legitimate and peaceful activity, and detracts attention from where it should be directed.
This criminal relocation may well be one of the forecast outcomes of the recent ban on camping around Loch Lomond.
Nick Cole.
Balmacron Farmhouse,
Meigle.
Independence is for a lifetime
Sir, – Mr Dilworth makes the comment in his letter (May 16) that there would be nothing to stop the establishment of a re-unification party in an independent Scotland, which, if it gained power, could order another referendum.
That is certainly true, but perhaps Mr Dilworth has not appreciated that such a vote would be unlikely to have any effect, or does he think that 55 million UK citizens would feel obliged to let Scotland back into the club just because it had decided that it wanted back in?
The referendum last year was supposed to be a once-in-a-lifetime opportunity, although that has yet to be proved to be the case, but rest assured that a vote to leave the United Kingdom would be a once-and-for-all decision for all of our lifetimes, for that of all of our children and for that of all of our grandchildren.
There would never be any guarantee, and very little likelihood, of being able to reverse such a decision.
Euan Walker.
Cairndhu,
Golf Course Road,
Blairgowrie.
Reflect will of Scots electorate
Sir, – Your correspondent Laurie Richards is right to point out that the SNP vote was higher this year than in 2011.
What he failed to mention, however, is that the SNP received less than half the votes cast and only 26% of the electorate as a whole.
When will Mr Richards understand that, once again, the majority of Scots have confirmed they do not support independence and they reject the separatist and divisive policies of the SNP?
A truly nationalist party would reflect the will of the people rather than try to overcome it.
Nicola Sturgeon's party fails this test and appears much less interested in governing than in increasing its own power.
Martin Foreman.
17/5 Craigend Park,
Edinburgh.
Tories have let down women
Sir, – So my partner, along with many others her age,will not receive her pension until she is 66, because Work and Pensions Secretary Stephen Crabb says that women were caught off guard as they had been: "breezing through life not thinking".
No, 200,000 people signed a petition to show that these short-notice plans were wrong, but, as usual, this Conservative Government will ride roughshod over the deserving, elderly and the poor to save money
At this rate people will be working until they are 80 to get the pension they are entitled to.
Eric Travers.
38 Gellatly Road,
Dunfermline.
Independence not lost cause
Sir, – I am struggling to understand the parallel universe inhabited by your columnist Jenny Hjul (May 11).
Her antagonistic use of language is something that Courier Country has had to get used to, but the twisting of facts and her obvious disrespect for the will of the people takes her latest offering into new territory.
She suggests that on the back of the election result, Nicola Sturgeon should immediately drop plans for a pro-independence campaign to begin this summer.
This, despite the SNP having such a commitment in its manifesto, and the party winning almost every constituency seat in Scotland and winning the votes of more than one million people.
Ms Hjul makes this attack based on an argument put forward by a party that received just 22% of the popular vote.
I know she finds it difficult to respect the democratic will of the people of Scotland when the vote does not suit her. With that in mind, she should also note that there is still a majority of MSPs who support independence and that's a clear message from the people of Scotland that independence is not a lost cause. Jenny, it's not if, it's when.
Douglas Chapman MP.
Dunfermline and West Fife.
Improve lives of needy Scots
Sir, – John Dorward (May 16) makes a very good point. What on earth is the benefit from paying for the massively expensive Holyrood when MSPs are so busy with following the leader's constitutional antics that they have neither time nor inclination to do the job they were elected for, which is to serve their constituencies.
The problem is that Nicola Sturgeon is too busy strutting the political stage and giving opinion on matters that are not her direct concern, than in improving the lives of Scots within the powers of the devolved authority.
Derek Farmer.
Knightsward Farm,
Anstruther.
Immigration is key question
Sir, – Angela Merkel said if Britain left the EU it would make the region more insecure and Boris Johnson has likened Hitler to Napoleon, the Hapsburgs and Holy Roman Empire before him as failed attempts to unite Europe. The EU does not use force and is an economic and political adjunct to the guarantor of peace, NATO.
The threat to Europe is not Germany, it is Russia and the nationalist movements on its western borders and former Warsaw Pact countries.
For me the decision to leave the EU hinges on immigration. We can change laws but we can't send people back.
There are two ways to control immigration: physically control it or not require it because we have an able and willing workforce, which we currently don't.
We have too many unemployable people on benefit being backfilled by immigrants. That isn't the EU's fault, it's ours.
Allan Sutherland.
1 Willow Row,
Stonehaven.