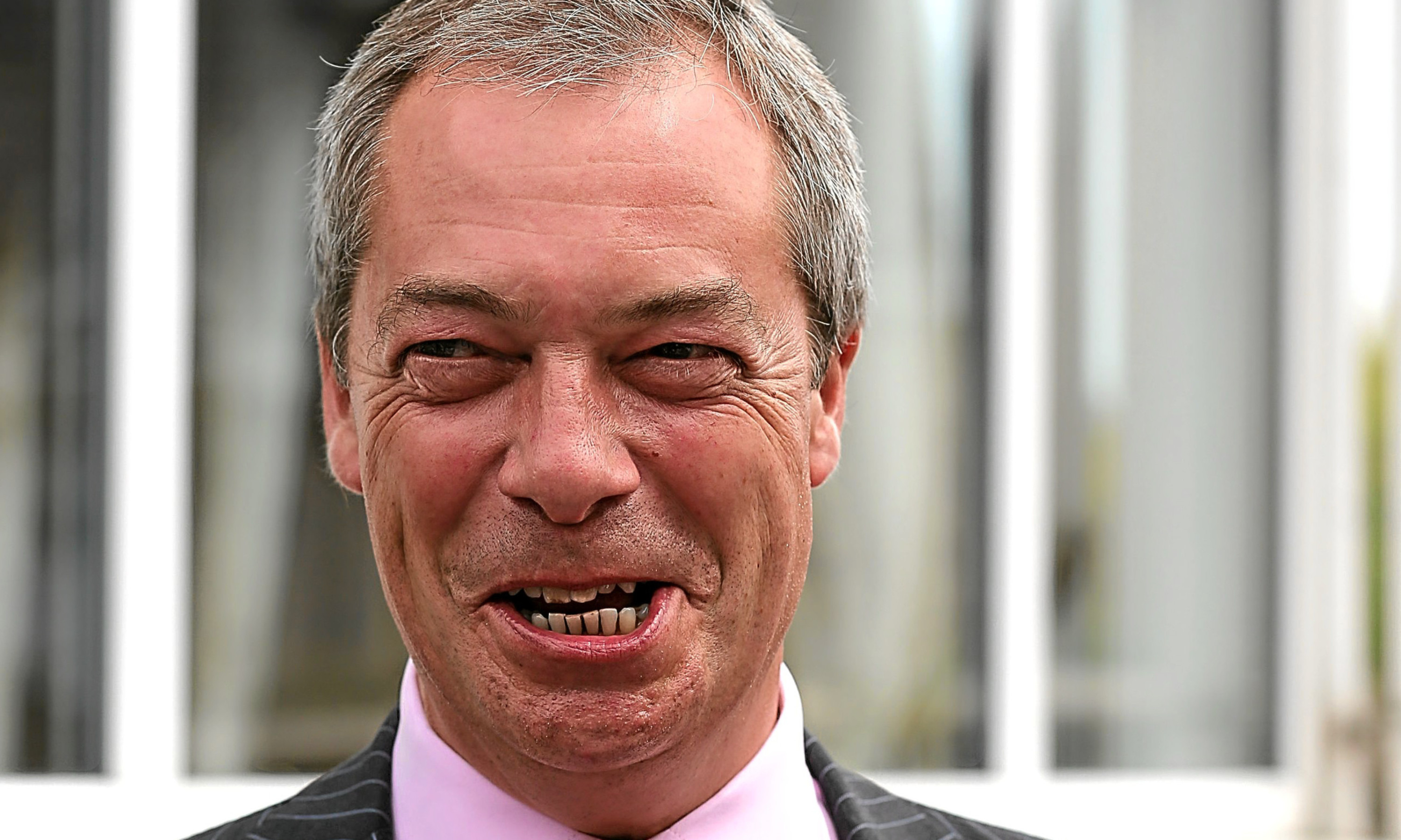 Here we go again with the "feminisation of society" schtick from those who ought to know better, just because somebody suggested that Gillian Anderson and some young person from Game of Thrones of whom I have never heard (bet she's crying into her dragon broth over that) have put themselves forward as the next James Bond.
It was the same when someone cheekily suggested a female Doctor Who or the possibility that a woman might become lead presenter of Top Gear. Outrage and uproar.
Jane Bond? Hah!
I'm as fond of Bond as the rest of the cinema-going public but if we're going to have a lead female spy, let's make her a bit more interesting.
Think of the material she might currently have to deal with – blowhards instead of Blofeld, a man who can't even keep his own hair under control, let alone menacingly stroke a white cat, shameless careerists using the vitally important democratic process to further their personal ambitions/agendas and more backstabbing in government circles than SMERSH ever managed in a lifetime of attempting world domination.
It's all good, knockabout stuff, without going anywhere near the real human tragedies and forces of evil coming out of the darkness to shadow all our lives.
Superhero
I reckon we love Bond because he gets things done, something that doesn't and can't happen in many areas of plodding, difficult, complex and downright frustrating everyday life.
We need a superhero or two to help us escape all that.
But when it comes down to it, we're stuck with what we have.
I always reckon that the worst thing you can ever say about anyone is: "He meant well" because the inference you can inevitably draw from such a lukewarm statement is that whatever he did, it ended up a complete shambles.
And however iconic James Bond may be, of what exactly is he iconic? To quote Judi Dench (playing Bond's BOSS, for goodness' sake, how much better can it be?), he's "a sexist, misogynist dinosaur."
And we don't really need any more of those.
Like Muirfield, most women of spirit wouldn't want to go near it with a 10-foot pole.
Although a carefully brandished nine-iron, unsullied by the attentions of Q? There's a tempting thought…
PS Last week, I bet the farm, or at least my well-worn journalistic reputation, on the fact that my god-daughter was unlikely to call her new dog Nigel.
Or Donald.
And threatening, thereto, dire consequences, including leaving the country, if this indeed did turn out to be the case.
Role model?
Tongue firmly in cheek, of course, with visions of a Dick Whittington-like journey beyond these shores, carrying a spotted hankie on a stick and a map of the known world faintly printed on a National Trust tea towel.
Although in this context, I suppose the thrice Mayor of London, even if he did turn again, isn't that good a role model to call upon but there you go…
This was all based on the premise, if you recall, that her two Russian hamsters were called Boris and Vladimir and I couldn't cope with those two other names in the frame of political mayhem making it to the final face-off for inspired canine christening, given the current public context in which we find ourselves and some of the shadier characters inhabiting it.
It also, in a spirit of altruism, had occurred to me that calling out such names, even around the spacious and leafy environs of Leith Links, might lead to unattractive comment amongst the lieges, not to say sniggering behind tattooed hands or even downright unbridled guffaws, resulting in richt ridders all round.
Ruff or rough?
You don't tend to have that problem with hamsters, let's face it, so you can see why I thought she might just not have thought it through.
Well, I have to tell you now, given the fact that my god-daughter lives in Edinburgh and (horror of horrors) doesn't tend to read The Courier, that she texted me on Friday evening in all innocence to tell me that she and her partner, a man for whom I had, until that moment, the utmost respect and fondness, had actually decided to call their new dog Nigel.
Now of course, she wasn't to know that the ramblings of a diseased Dundonian journalistic mind had already aired this possibility and laughed it off with an airy titter.
But she kens noo, as they say (I blame her mother) and further textual communication ran as follows: "You'll need to get packing. Nigel has arrived!"
I suppose I should be grateful she didn't text it in CAPITALS!
No respect, these young people.
I can't wait to see what she makes of the sniffy response as to why she didn't go the whole hog and call it Farage, as daft a name as you could shake a stick at.
Or in this case, throw a stick for.
As my late father used to say: "The mair I see o' some folk, the mair I like my dug!"
PPS I had a dream last night. I met George Clooney. He was working in a gin shop in Edinburgh.
He sold me gin. At a discount. Now, that's what I call a dream…