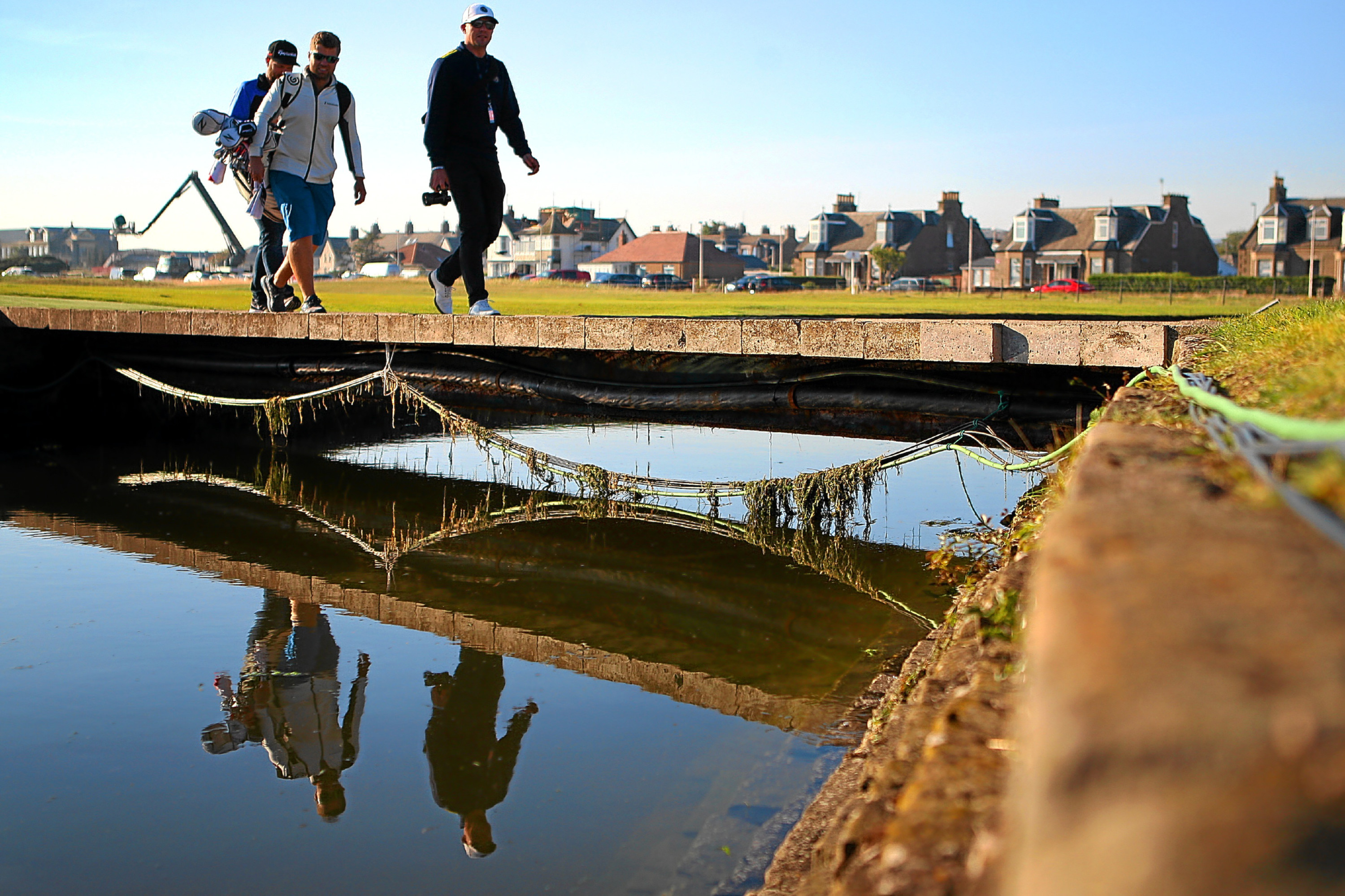 Sir, – The proposal to build a £4.75 million restaurant and bar complex so soon after completing the Golf Pro-Centre is a significant development for Carnoustie and is clearly of much interest to its residents who are wondering whether such a project is justified, necessary or possibly an ill-conceived concept for the long-term future of the town's golf courses.
As someone with previous experience in the leisure and hospitality industry, I know both how risky and rewarding developments of this nature can be.
If Carnoustie Golf Links Management Committee is so sure it has a solid, sustainable business case that will ensure the operational and financial success of this venture, then it is important it does all it can to reach out to the wider community and try to persuade them of the benefits this proposed development will bring.
It is all too easy to be dazzled by the headlights of major golf tournaments. Will they come in any greater numbers as a result of this development? This venture has to be sustainable outwith the times of tournaments.
With considerable capacity in the existing eateries in town, one might question how the management committee is to ensure its financial longevity.
I invite the chairperson of CGLMC to publish the business case for the proposed development along with the parameters and assumptions that were used to form it.
Equally as important, the chairperson should also show exactly how this development aligns with the objectives of the trust and attend a public meeting to explain the rationale for this development and answer any questions and concerns Carnoustie residents may have about these proposals.
D M Cheape.
2 Guthrie Street,
Carnoustie.
Unfair use of public money
Sir, – Carnoustie Golf Links is owned by Angus Council. The course is run by a charity – Carnoustie Golf Links Management Committee – and among its charitable aims is "to promote the advancement of community development for the benefit of citizens residing within the Carnoustie area".
Angus Council appoints to the board and is required to approve certain borrowings and have obligations as landlord.
Angus Council is intimately involved in the decision to spend £4.75 million on a restaurant and bar complex.
The overwhelming public response has been to ask the council to reject it.
Former directors and a former head of economic development argue this proposal contravenes community development plans, that it is unduly risky and unnecessary. This development is not necessary for The Open and the R & A has not asked for it for future events.
Motions submitted asking for a delay and consultation were dismissed as "incompetent" by SNP Provost Helen Oswald, despite the council's legal officer advising those who proposed these motions that she believed these to be competent.
What is distressing is that Angus Council and the links management committee continue to insist this is not public money but remain silent about whether it is right that the finances of a public golf course should be used to unfairly compete with local pubs.
They also remain silent about whether the council is acting against its own plan.
Dr Matthew Sothern.
The Dormers,
Main Street,
Barry.
Fishing industry was let down
Sir, – As we approach the referendum it might be worth considering the sacrifices made by the Scottish fishing industry and our island and coastal communities since the introduction of the Common Fisheries Policy. The promised reform of the policy has never taken place yet the industry, in conjunction with other statutory bodies, has acted extremely responsibly towards the preservation of North Sea fish stocks despite enormous social and economic implications.
Equal access to fishing grounds, which was promised as part of the European trade off, has still not been implemented and the time is surely now right to remedy a gross injustice for an industry that generates £600 million for the Scottish economy.
D.G. McIntyre.
15 Red Row,
Limekilns.
A question of tolerance
Sir, – Seeking to use the Orlando attack to further his agenda, MSP Patrick Harvie referred to "ideology that says certain sexual orientations are inherent moral defects."
Many people do indeed regard sexual relations between people of the same sex as immoral, but it is actions, not inclinations, that have moral significance.
Personally, I hold that heterosexual marriage is the only proper context for sex, but sexuality is a complex and delicate thing. Some people find their sexual attraction does not coincide with this ideal.
Along with the vast majority of people, the homosexually active reject my philosophy. As people are free to order their sexual lives as they please, I should also be free to articulate my philosophy of the meaning and purpose of sex and family life.
So gay people are at no risk from me and Mr Harvie's attempt to conflate moral reservations about homosexual sex with murderous attacks on gay people is unfair and irresponsible.
Because you reject Christian faith, does that mean that you are somehow complicit when IS kills Christians?
Richard Lucas.
11 Broomyknowe,
Colinton,
Edinburgh.
Globalisation risk to world
Sir, – Gordon Brown unknowingly exposed what could turn out to be one of the most fatal flaws and deadliest deceptions of the European Union and indeed the world in the 21st century.
When campaigning for Remain he argued: "…we can manage globalisation and global change…".
As a former Prime Minister he will recall what an enormous task any nation has in managing itself, without bringing the rest of the world in line.
And as a son of the manse, Mr Brown will also hopefully recall that it was God himself who scattered the entire population abroad over the face of the earth, confusing their language so that people would not understand one another.
As I consider this, I think God was establishing an order in which each nation would govern itself, cooperating with its neighbours in matters such as trade and peacekeeping, but world governance would emanate from God, something to which the rulers of the 21st century would seem to be quite blind.
Stuart Wishart.
12 Walnut Grove,
Blairgowrie.
Double-speak by nationalists
Sir, – First Minister Nicola Sturgeon and her predecessor Alex Salmond seem to be playing an odd game of good cop, bad cop, in relation to the European Union referendum.
Ms Sturgeon tells us the decision in the referendum has nothing to do with independence, while Mr Salmond says that Brexit will trigger another independence referendum in time to allow Scotland to stay in the EU when the rest of the United Kingdom comes out.
He says if the Scottish Parliament wants it, no one can stop them.
Mr Salmond is making some giant leaps of faith in that, not least that the people of Scotland would go along with taking part in a referendum with no legal basis, given that constitutional matters are reserved by Westminster.
Keith Howell.
White Moss,
West Linton.
Obstacle for returning GPs
Sir, – I was interested to note that retired GPs are being sought to "plug the gaps".
There is a problem. The revalidation process is cumbersome and not particularly valid: once retired, it is very expensive and effectively bars the return of registered, but not clinically licensed, medical practitioners to the National Health Service.
To make such recruitment possible at all, this revalidation process needs to be streamlined and relevant.
Dr T S Callaghan.
The Mary Acre,
Argyll Street,
Brechin.
Laughable EU claims
Sir, – What a pity I will no longer be around to laugh at some of the ridiculous statements being made, by both sides of the referendum debate, when they eventually appear in your 25 Years Ago feature
Laurie Richards.
100 Crail Road,
Cellardyke.