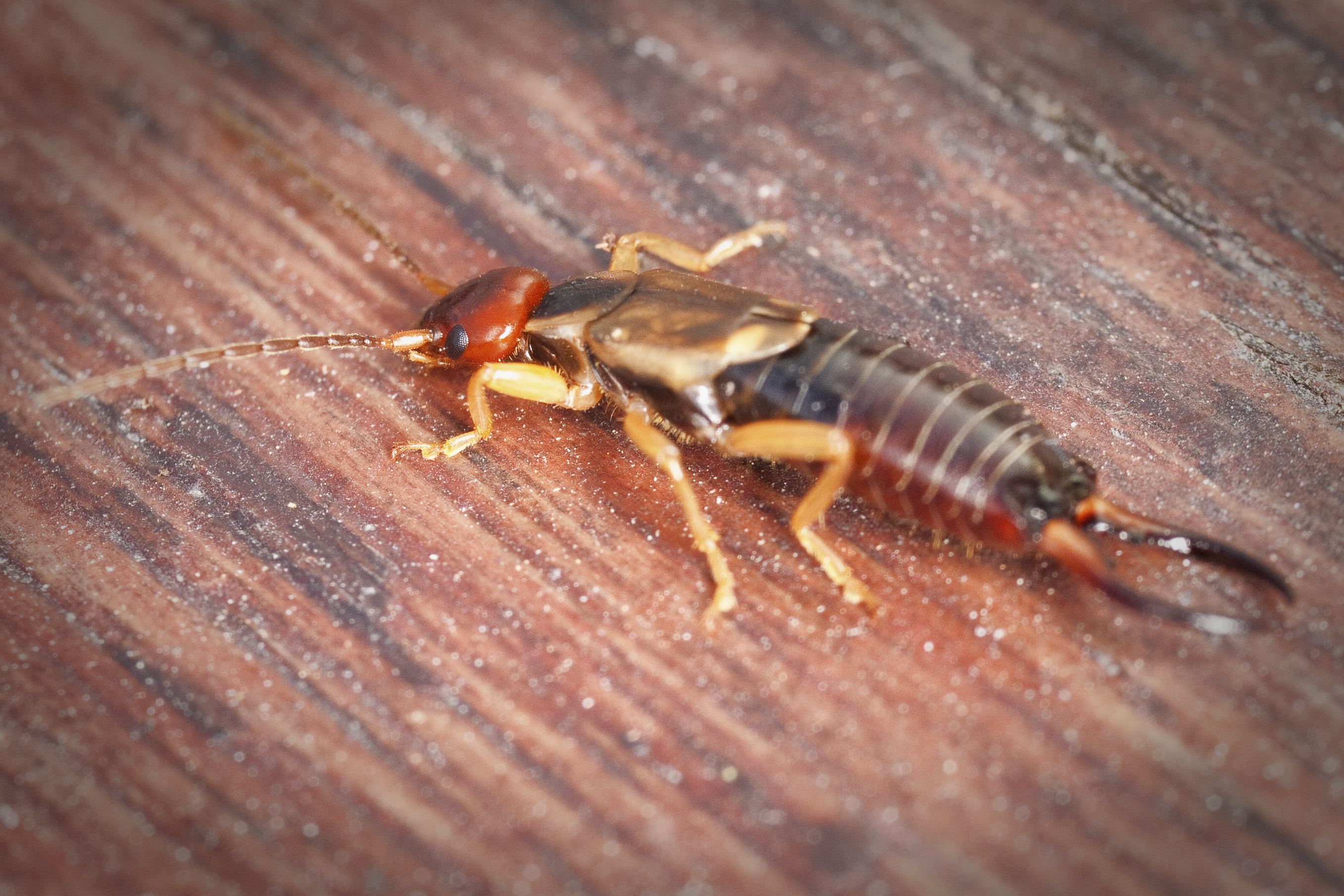 It is during a routine window clean that a forky-tail is discovered in the house. This is a new word to me and I add it to my vocabulary while the creature is sent on its way to the garden before the MacNaughties can catch and eat it.
The poor old earwig is much maligned. True, its armoured-plated body and pincers do not do it any favours in the lovability stakes… And yes, it stands accused of burying into people's ears whilst they sleep. Which is all hearsay, of course. I do not believe that anyone ever died from an earwig bite…
At least it is only one single, solitary forky-tail that is found. So keep calm and carry on. This is hardy an infestation. And it is infinitely better than discovering a moth in your wardrobe. My friend in the south of England regularly rings up to wail about the latest clothes casualty. Cotton, linen, silk and cashmere, moths are not fussy. As long as they are natural fibres, the softer the better. And they soon get used to the smell of moth balls.
These insatiable invaders have taken bites out of her carpet. They have chewed through the strap of a much-loved tweed handbag. They have even had a go at the bristles on her hairbrush. I like to think that her southern climes are more welcoming to winged pests than our northern ones. But moth invasions cannot be ruled out. The MacGregor and I resolve a shake-up of closets. In future all items of apparel will be regularly shaken – and stirred.
On that subject, we decide to have a drink: partly to fortify ourselves for tasks to come, but mainly to celebrate the fact that the windows do not have to be cleaned for another three months. I am on my usual Pinot Grigio, but the chief is trying something new.
A 'Rob Roy' is a mix of whisky and vermouth with a dash of angostura bitters thrown in. This particular concoction is being trialled, not just because Rob Roy was a MacGregor – although laying claim to a legendary clansman is cause enough for a party. No, this drink is being tested to mark the fact that a house with Rob Roy connections has just come up for sale.
Old Auchentroig cottage in Stirlingshire was built in 1702 for a local landowner who presumably lived there quite happily, minding his own business, until one of the wilder Children of the Mist decided to set fire to the front door, before abducting him and his family.
Rob Roy has much to answer for. Not least that his rollicking reputation has spawned such a disgusting cocktail. True, it looks pretty enough: brown and pink, with a cherry nestling at the bottom of the glass. Indeed, the MacGregor is so delighted with his latest brew that he makes himself another. Frankly, given a choice, I would rather eat the earwig – or a moth – than drink it…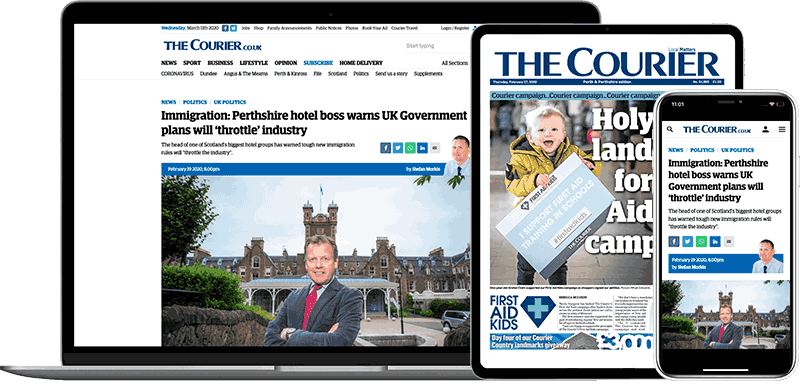 Help support quality local journalism … become a digital subscriber to The Courier
For as little as £5.99 a month you can access all of our content, including Premium articles.
Subscribe