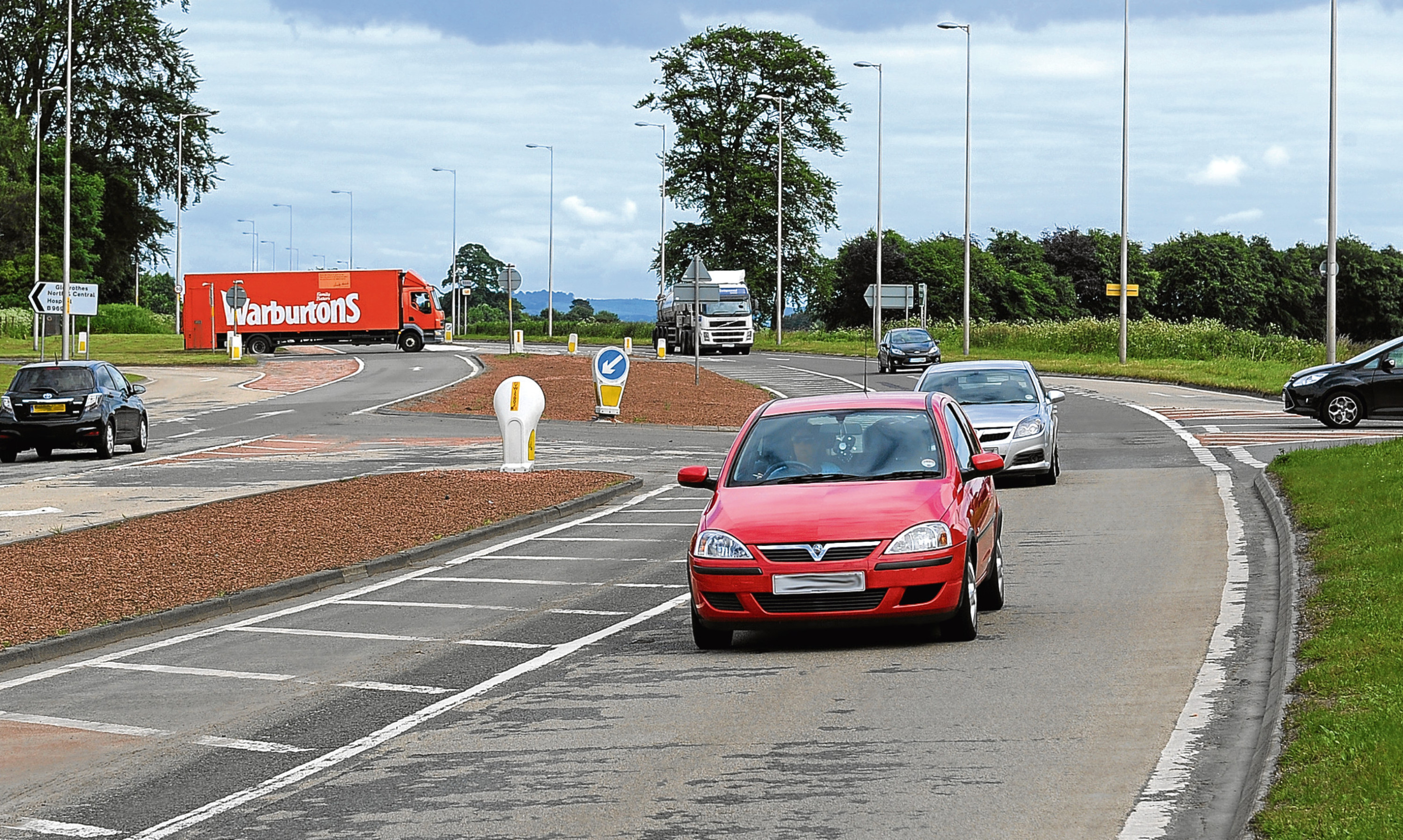 Sir, – Public meetings on the future of the A92 through Fife seem to be played out like an old gramophone record (July 13).
Last Tuesday's encounter in the Rothes Halls had only one redeeming feature: its predictability.
It was the same battle over road safety statistics and which were the most valid, those of Transport Scotland and the police, or those collected by well-meaning but not professionally-qualified pressure groups such as the Glenrothes' Area Residents Federation.
The elephant in the room at this meeting, like so many others on the subject, was the question of Scottish Government priorities, what finance is available and the political will to do something.
No MSPs were present but it is pressure from the 10 representatives for the area that can persuade Transport Minister Hamza Yousaf to act.
They need to ask why £3 billion can be made available between now and 2025 to upgrade the A9, for example, but hardly anything for the various hazards that exist from Preston roundabout in Glenrothes right up to the Melville Lodges roundabout not far from Cupar and beyond.
At the same time there needs to be some unity of purpose from community councillors and Fife councillors for the area.
Just how enthusiastic are they to see the road dualled all the way to the Tay Bridge? Would the public prefer to see money spent on this rather than on new school buildings throughout Fife?
These are some of the hard questions that need to answered if we are to see any progress on what seems at present to be a sterile discussion.
Bob Taylor.
24 Shiel Court,
Glenrothes.
The people want change
Sir, – There is a great fuss going on about the unelectability of Labour under Jeremy Corbyn's leadership.
Angela Eagle is now vying to be the saviour of this once-great party but it is the same party that became unelectable under Gordon Brown in 2010.
This lack of popularity continued throughout the 2015 election under Ed Miliband when Labour could only return one MP for the whole of Scotland and David Cameron's Tories romped home again.
What magic wand is Ms Eagle going to wave to change it all?
It seems to me our politicians are too arrogant to accept that the electorate are fed up with MPs who assume that we hold their views in awe.
They cannot seem to accept that people are wanting a change of direction and are looking to use their vote to bring about change.
This is the reason for the overwhelming support for Mr Corbyn as leader.
Ian Allan.
5 Marchside Court,
Sauchie.
SNP will never be content
Sir, – In the build-up to their first meeting, First Minister Nicola Sturgeon says she is looking forward to a constructive dialogue about our relationship with the EU, while the new Prime Minister Theresa May is advised by her Scottish colleagues to positively involve Scotland in the Brexit negotiations.
That is all very well but might some refreshing honesty be more to the point?
Theresa May should be prepared for one certainty regarding the outcome of her Brexit negotiations.
There is no deal she can do that will ever satisfy the SNP, just as there was never any set of new powers for Scotland that would have been good enough for them.
For the SNP the sole purpose of the discussions about Brexit and Nicola Sturgeon's shuttle diplomacy is to prove that no outcome will work for Scotland unless it first leaves the UK, so requiring another independence referendum.
Everything else will lead relentlessly to this predetermined nationalist viewpoint.
Meanwhile, Scotland must just wait until our First Minister decides it is time to put us out of our misery, or rather when she is ready to inflict the next round of misery upon us.
Keith Howell.
White Moss,
West Linton.
Cameron leaves a sorry legacy
Sir, – Former US President Eisenhower was once asked about what he thought were the achievements of Richard Nixon as his vice-president.
His response was: "If you give me a week, I might think of one."
This sums up the six years of David Cameron in Downing Street.
From the start Mr Cameron stated his mission was to get borrowing under control.
When he came into office, public sector net debt was £960 billion.
Today it stands at £1.6 trillion and rising.
In 2010 just over 60,000 people were reliant on foodbanks.
At the end of his premiership the number is well over one million and expected to top two million by the end of this Parliament.
Living standards under Mr Cameron's brutal, ideological, unnecessary austerity have plummeted.
Such a dip has not been seen since the 1870s.
The consequence of this has been that cases of Victorian-era diseases including scurvy, scarlet fever, cholera and whooping cough have increased since 2010.
Hospitals have even seen an increase in children being admitted through malnutrition.
Mr Cameron and his hatchet man Iain Duncan Smith have perpetuated a reign of terror over the sick and disabled.
More than 4,000 people have committed suicide having incorrectly found to be "fit for work".
Benefit sanctions have also rocketed by 50% since Mr Cameron became Prime Minister.
Unemployed people are being punished for the failure of Tory ideological madness.
It has not been all bad however. The very rich have seen their collective incomes double. Not only did MPs get an 11% pay rise but Mr Cameron even went to the EU to stop caps being placed on bankers' bonuses.
Alan Hinnrichs.
2 Gillespie Terrace,
Dundee.
Stark reality of US police row
Sir, – One of the most disappointing aspects of Barack Obama's presidency has been his repeated statements that US police pick on black people because of the colour of their skin.
Yet that is manifestly false and figures show the police kill three times more non-blacks and the overwhelming majority of blacks shot dead had been attacking an officer with a gun.
The claim of targeting arises because blacks comprise 13% of the population but 26% of those shot by police – but black males commit 10 times more homicides than non-blacks.
In fact five police of all races are killed by black gunmen for every two blacks killed by police, and while over half of all murder victims are black, almost all of these had black killers.
The result of this abuse from the White House strengthens the fascist African American Defence League and means police are withdrawing from the streets. The losers are black families.
Rev Dr John Cameron.
10 Howard Place,
St Andrews.
Time to solve our problems
Sir, – The First Minister, Nicola Sturgeon, has said that Scotland had achieved its ambitious climate-change emission targets six years ahead of the 2020 deadline and intends to unveil legislation to set even tougher targets for the country.
Other countries are already reneging on their Paris pledges to cut emissions.
Do politicians really believe that Scotland, with a paltry 0.13% of global emissions, can make a difference?
These environmental gains have come at a heavy price.
This government's fixation with subsidised wind has meant that energy bills have escalated, creating fuel poverty.
Fuel poverty joins the long list of failures that the SNP-dominated government has presided over for eight long years including child poverty, unemployment, failing education, an NHS in crisis and a lack of social housing meaning 5,000 children in Scotland are without a permanent home.
Stop posturing and solve these problems.
Clark Cross.
138 Springfield Road,
Linlithgow.