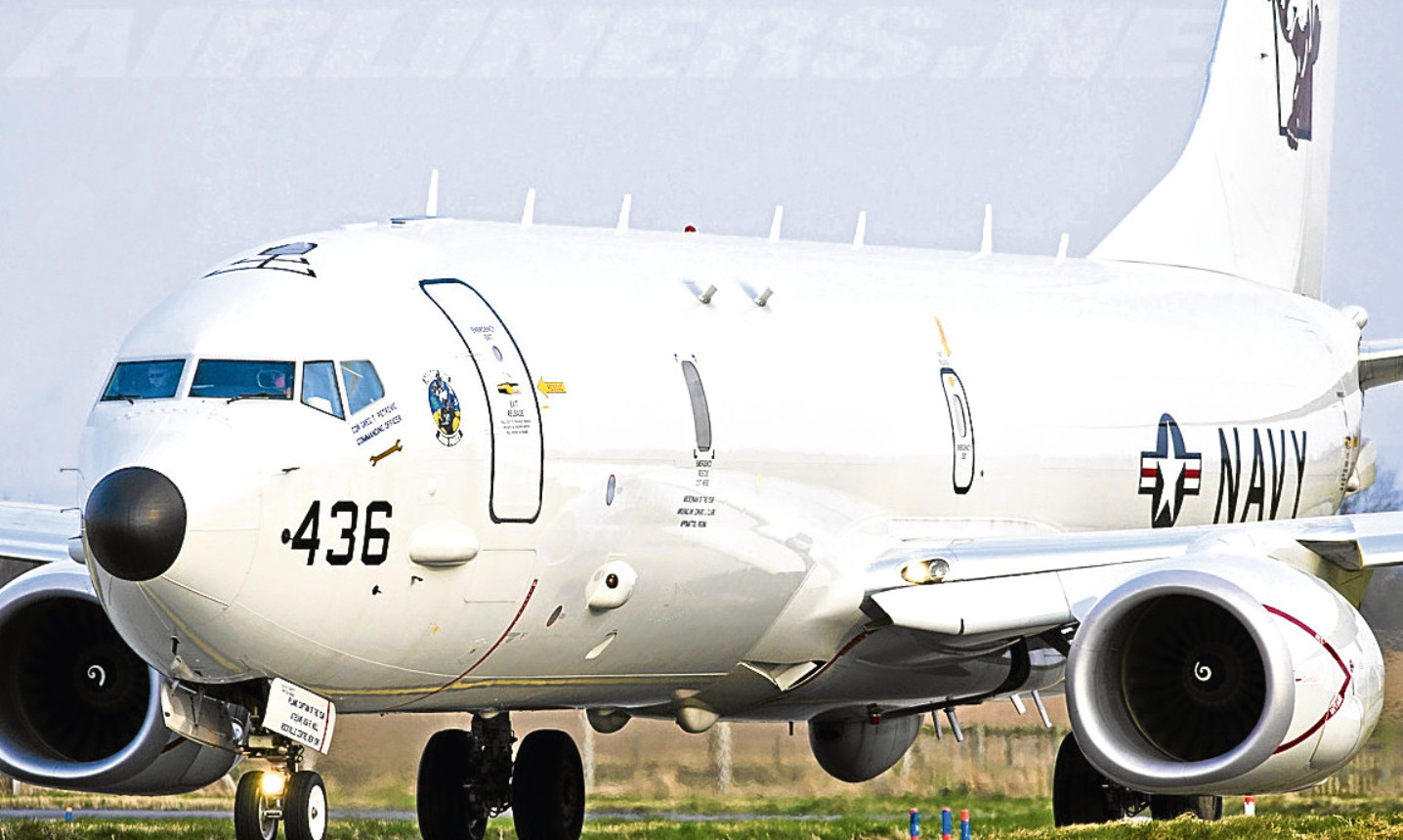 Sir, – Mr. A Hinnrichs' conflations become ever more bizarre (July 23).
He seems to be saying a number of things that are illogical and unrelated.
Firstly, he condemns the UK Government decision to upgrade the ageing submarine fleet, on the basis that this puts "money in the pocket" of the American manufacturer of the technology to be employed.
Presumably, therefore, the same argument can be used to condemn the UK Government investment of more than £100 million in Lossiemouth to provide US-manufactured (Boeing) maritime patrol aircraft.
The same could be said of Google, which Mr Hinnrichs might use as a web browser, or countless other US technologies profitably employed across the world by companies.
Then he seeks to condemn the morality of nuclear weaponry by quoting, out of context, a comment made by a long-departed US Secretary of State, Madeleine Albright.
No one with any sense supports the use of nuclear weaponry but equally, no-one with any sense can make the case for unilateral disarmament in an increasingly unstable world of ever-improving technological innovation in the military, and non-military, use of weaponry.
The UK nuclear deterrent is precisely what it says on the tin.
It is a deterrent against any nation that is tempted to bring Armageddon to the UK. There is no point in having a deterrent, and then promising never to use it.
That would be the same as using prison as a deterrent against criminals, but never sending anyone to jail.
Derek Farmer.
Knightsward Farm,
Anstruther.
Mr Cameron failed Scotland
Sir, – May I say how much I agree with Ian Allan (July 23) on his praise of our SNP MPs in declining to join the hypocrisy of a standing ovation for David Cameron.
I am not a Scot but I have been here long enough to vote and I was proud to see my elected representatives standing by their principles.
David Cameron did nothing Scotland should applaud him for, and, in my view as a lifelong Tory, nothing that anyone should applaud him for, except, perhaps, the Leave campaign.
Initially he failed to defeat the most unpopular Prime Minister we've had for years, and then lacked the courage and or political acumen to run a minority Government.
Instead, he compromised his principles by seeking help from the Liberal Democrats.
He staggered to a small minority in the next election, not because he won it but because Labour handed it to him on a plate.
He then lacked the courage to tackle a difficult decision, for which his party was elected and for which they chose him as leader and passed the buck to us. Then because we didn't do what he told us to, he threw his toys out of the pram and left us.
Thank goodness there is now a woman at the helm. We'll get some (fairly) straight talking and some firm decisions, even if they may sometimes be wrong. I might even start voting Tory again.
Laurie Richards.
100 Crail Road,
Cellardyke.
We did not vote to Remain
Sir, – George White (July 22) accused Ian Lakin of an outright falsification in saying that Scotland voted 41.6% in favour of remaining in Europe and instead stated that every man and his dog knows that Scotland voted 62% in favour of remaining.
This controversy is becoming tedious, the more so since neither is strictly correct.
The indisputable position is that Mr White's figure is specifically the percentage of the votes cast which were in favour of Remain.
But only 67.2% of the Scottish electorate actually voted, and so Mr White's figure is translated into 41.6% of the Scottish electorate.
So to claim that Scotland voted to Remain is less than accurate.
Indeed, one can say without risk of contradiction that 58% of the Scottish electorate, comprising Leavers and non-voters, did not vote Remain.
Kenneth Wood.
Seawynd,
Elie.
Foreign deals threat to staff
Sir, – During the EU referendum campaign we heard a lot about the UK taking back control.
Most of this seemed to relate to legislation and movement of people but there was little mention of how Brexit would help us control the activities of multi-national companies or indeed the ownership of companies operating in the UK.
It was, therefore, interesting to read in the business section of The Courier on Saturday that a Stirling-based insulation maker has been sold to a Russian-registered company with a single Russian shareholder.
One of the surprising things about this deal is that it is possible for a Russian company to expand in the UK at the same time that the UK has trade sanctions against Russia because of that country's activities in Ukraine.
It also seems surprising that the existing management are so confident that it is a good deal for employees, taking into account the number of local companies which have been taken over by multi-national companies and then have seen their operations moved elsewhere a few years later.
Perhaps the lesson here is that what seems the best deal for shareholders is not always the best deal for employees and the wider community.
Robert Potter.
44 Menzieshill Road,
Dundee.
Labour needs tolerance
Sir, – Who will be the first to blink in the likely event that Jeremy Corbyn is re-elected with a substantial majority as Labour leader?
Will it be the leader himself or his increasingly disaffected backbench MPs?
It does seem to me that they should swallow their pride and get behind him. It would at least mean that their party in Parliament would not appear to be an unco-ordinated rabble offering frequent own goals to Prime Minister Theresa May.
When Mr Corbyn gets his new mandate then surely that is the time for differences to be buried, the role of an effective opposition resumed, and loyalty to the leader demonstrated.
Many will say that this will not solve the problem of his apparent lack of leadership qualities.
But look at the people Labour have placed trust in before. Neil Kinnock was defeated in two General Elections. Ed Miliband was well meaning but not credible on the national stage
Gordon Brown was never able to replicate as Prime Minister the confidence he showed as Chancellor of the Exchequer.
It is ironic that the leader most reviled by the Labour rank and file now is Tony Blair who led the party to three election victories.
Mr Corbyn would be wise to stress the need for dignity and tolerance towards opponents in this campaign. But that dignity and tolerance should be shown by his own MPs when he gets the support of a majority of party members.
Bob Taylor.
24 Shiel Court,
Glenrothes.
Liberal dose of irrelevance
Sir, – I am certain many of your readers would have been as amused as I was reading the letter, Mrs May has no right to govern, by Perth Councillor Peter Barrett, a Liberal Democrat.
His is a party that has proved over the years that they would sell their granny for a seat at the top table and a ministerial car, things they are unlikely to achieve through the ballot box.
They are irrelevant in British politics, a party that runs with the hares and hunts with the hounds. I would advise Mr Barrett to keep his head down.
RHL Mulheron.
28 Cowgate,
Tayport.
Get back to governing
Sir, – Since June 23 Nicola Sturgeon's sole mission has been to convince everyone that Scotland can defy gravity and reason and retain membership of the EU, with the obvious "or else" that if the UK Brexit deal is not to her liking she will lead Scotland into independence.
It all came to a head in a welter of mixed messages last week. George Kerevan advocated huge cuts for an independent Scotland, Angus Robertson said independence is just around the corner, and Paul Wheelhouse, Minister for Safety and Legal Affairs, found a Minister for Business hat and claimed Scotland's ongoing slowdown only started since the Brexit vote.
Is it not about time that the FM popped back to Edinburgh, dusted down the files on education, housing, NHS, fracking, police, named persons and council discontent and started to take back control of the devolved levers she has?
Allan Sutherland.
1 Willow Row,
Stonehaven.