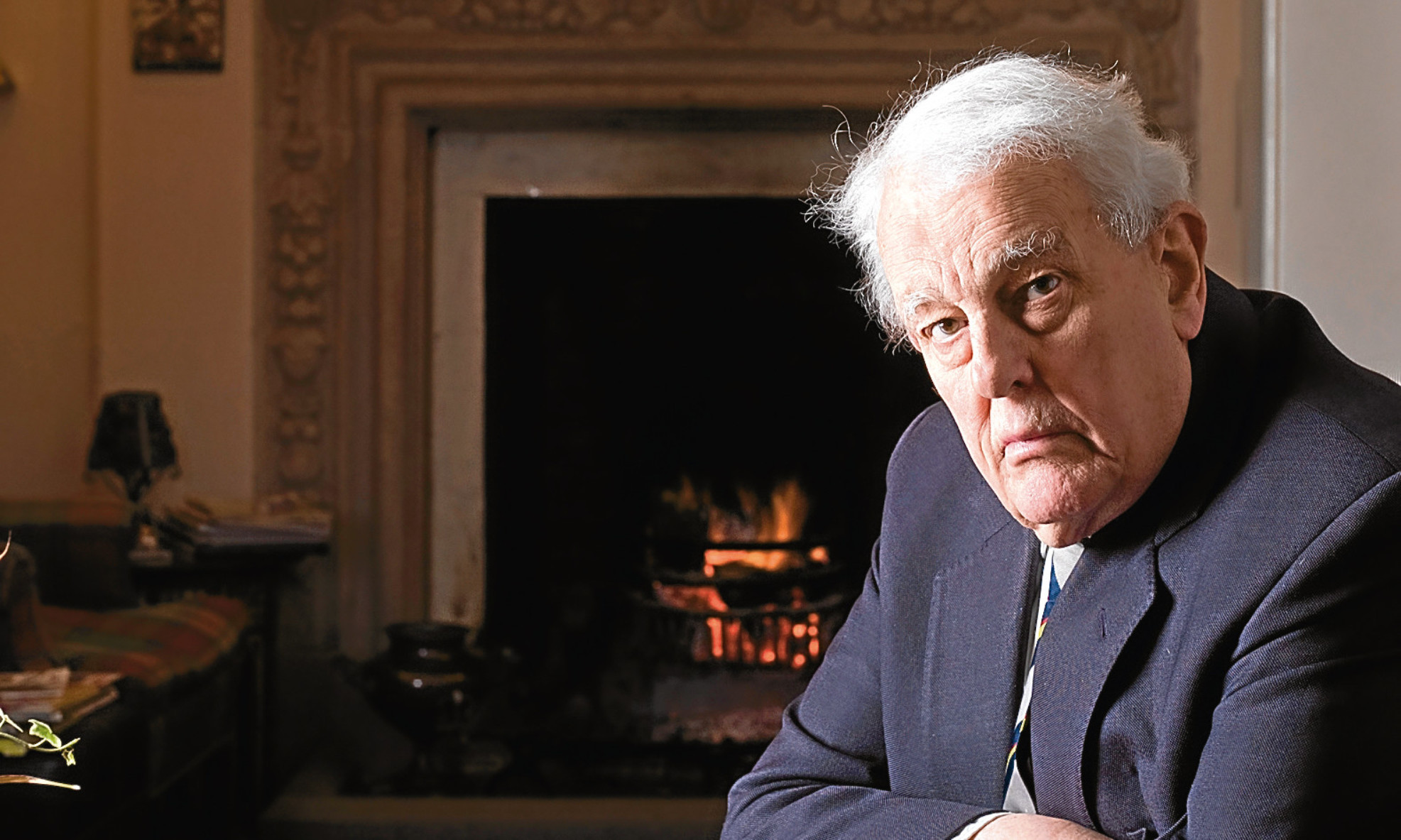 Sir, – If there is a case, as Sir Tam Dalyell suggests, for the largely pro-Remain members of the House of Commons to come together and block Brexit (August 23), I can think of nothing more sure to widen the already disturbing gulf between voters and the people who represent them.
Although I voted to stay in the European Union, I have to say that there is an element of denial among those who lost the argument.
That argument was lost for a number of reasons.
The first was that Remain was unable to counter concern about high levels of immigration, particularly south of the border.
Many people who lived in "safe" Labour parliamentary seats suddenly found a real chance to challenge the political class.
Those on relatively low incomes felt that their Members of Parliament were not really speaking for them.
Too fast a pace of change was causing some communities to ask questions about the way they were governed.
The Remain side was unable to devise a sufficiently good slogan to counter Leave's repetitive, but effective, "take back control".
MPs north and south of the border need to learn lessons from all this.
Their energies now need to focus on how withdrawal can be managed in the most effective way. That is their role and they should not be tempted by Sir Tam's advice to try to reverse the decision made by the people on June 23.
Bob Taylor.
24 Shiel Court,
Glenrothes.
Let children walk to school for their own good
Sir, – Once again the school holidays are over and the roads around our schools are cluttered with 4x4s dropping off one small child.
As these children walk through toxic fumes to get to the school gates, do their parents ever think it would be healthier to walk for 10 minutes to get their kids to school, especially on the first day of term which was one the hottest days this year?
Is it the parents or children who are unwilling to use their legs to walk for 10 minutes?
I have no doubt in a few years time they will be bemoaning the fact that their children are suffering from asthma or some other respiratory illness.
Bob Duncan.
110 Caesar Avenue,
Carnoustie.
Women are not victims
Sir, – Mothers usually feel a special responsibility to commit time and energy to the rearing of their children.
This often leads them to prioritise child care over career progression, at least for a period. This wonderful contribution to society should be celebrated and honoured.
Feminists, such as virtually every media commentator and politician in Scotland, disagree.
They believe that women should feel victimised because they have chosen to sacrifice a degree of financial gain for the benefit of their children.
The latest gender pay gap figures have prompted the latest round of hand-wringing.
When a person sacrifices a lucrative career to work with homeless people, for example, they are lauded as a selfless humanitarian, moving beyond mere mercenary motivation.
When a women sacrifices some aspects of career development to spend time nurturing her own children, she is regarded as a combination of victim and traitor to the feminist cause.
Many women actually would like to work less and spend more time at home with the kids, but politicians are only interested in helping women to work more.
Why do feminists seem so intent on making women the same as men?
Richard Lucas.
11 Broomyknowe,
Colinton,
Edinburgh.
Selective statistics were quoted
Sir, – I am writing in response to MSP Jenny Gilruth's comments in your article, Lack of female heads is a concern for MSP (August 19).
Statistics presented in a particular way can prove (or disprove) just about anything and it is disappointing that Jenny Gilruth has chosen to go down that route so early in her parliamentary career.
Under the previous administration of Fife Council, led by Ms Gilruth's party, the SNP, the five executive directors were all male. In the four years of the current administration, there are now two male and two female executive directors (one post has been deleted).
Under the previous administration the three most senior posts in education were all filled by males.
Currently there are fours heads of education at Fife Council; two male and two female.
Sitting below the heads of service are education officers, where we would expect to draw our future heads of service.
Fife Council has significantly more female than male education officers.
There have been seven appointments of secondary headteachers in the last four years, three of those have been female.
Equally important, the number of women who have been promoted to deputy head and principal teacher positions, again, where we would expect to draw our future headteachers from, has risen significantly.
Of course, we have some way to go but I'm sure any objective reader would agree that significant progress has been made, particularly in relation to the previous SNP-led administration.
It was disappointing that Ms Gilruth, rather than digging into the facts a little more carefully, chose to attack Fife Council.
Bryan Poole.
Fife Council education spokesperson,
49 South Road,
Cupar.
Kezia Dugdale making same mistakes
Sir, – Labour's Scottish branch manager Kezia Dugdale's intervention in the UK Labour leadership election is a massive joke.
Ms Dugdale ludicrously claimed that because she had been in charge of the disastrous 2016 defeat then this gave her some special knowledge that Mr Corbyn didn't possess.
This was beyond parody. Ms Dugdale is a Blairite hack who is a fully paid-up supporter of neoliberal austerity, war, surveillance and nuclear weapons.
Einstein said insanity was doing the same thing and expecting different results. Ms Dugdale clearly thinks fighting another election on a failed austerity-lite manifesto is a mistake worth repeating.
Alan Hinnrichs.
2 Gillespie Terrace,
Dundee.
Police Scotland should be secular
Sir, – I'm disappointed that the Police Scotland uniform is to include the Muslim hijab. Scotland's police service should be strictly secular. That this appears to be done in the name of diversity is worrying.
Of the six Muslim police officers working in Police Scotland, none of them wears the hijab either on or off duty.
Scottish Police Muslim Association chairman Fahad Bashir told the BBC he is delighted Police Scotland is taking steps to ensure the organisation is seen to be inclusive and represents the diverse communities it serves across Scotland.
I agree. But does he think LGBT people will be welcoming officers who publicly wear their religious affiliation on their heads, a religion that is diametrically opposed to their lifestyle?
The same might apply to pious Hindus, Buddhists or Christians who might prefer religious affiliations to be set aside in any delicate discussions with police.
Garry Otton.
Secretary,
Secular Scotland,
58a Broughton Street,
Edinburgh.
Clark Cross's narrow view of energy future
Sir, – I would encourage your correspondent Clark Cross to broaden his outlook.
He has a romantic attachment to fossil fuels and the only harm in that is it blinds him to the renewable revolution taking place in Scotland.
I would urge him to research the developments in the Pentland Firth and off Peterhead so he is not locked into the past.
Charles Wilson.
King's Road,
Rosyth.