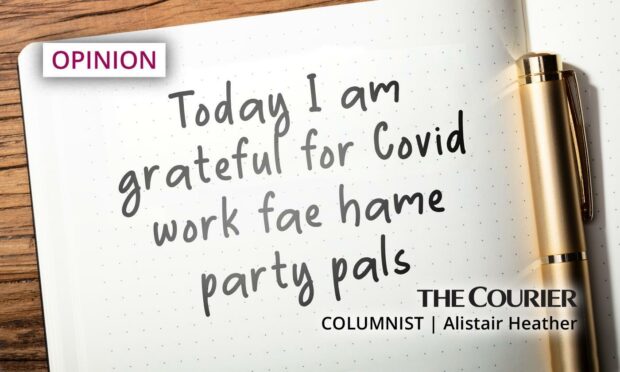 Wow. Back into semi-lockdown for Christmas eh. I had one clear thought on the announcement. "I cannae go another winter on ma tod. I'll lose the plot."
Last winter I was on my laptop for work, on my laptop for socialising, on my laptop for family gatherings, beeping out my digital signals from my icy isolation like a Sputnik satellite in deep space orbit.
It wasn't great.
And I bet I wasnae the only one out there feeling blue at the news.
Happily, I've got a couple of wee life hacks to share to bring a bit of relief to all the Omichronic stress of the season.
The first really came to the fore when I caught Covid. I had to be locked up in the hoose, isolated again, as autumn waned outside.
I'd absolutely earned the Covid like, so dinnae pity me.
As soon as we were allowed into social situations I was buzzing about everywhere at once: the hospitality at the fitba, pals' hooses, pubs, cafes.
Anywhere where there was laughter, chatter and fun, I was in the air like an electron, in all places simultaneously.
I was lucky in my Covid, in that I got a few visitors round to the bedroom window for a chat.
After Christmas, targeted measures come into effect to slow Omicron's spread.

By reducing contacts, we can support our NHS and emergency services and give booster vaccine immunity time to take effect.

FM @NicolaSturgeon on why this is needed ⬇️

More ➡️ https://t.co/nhYpHMX6v8 pic.twitter.com/OrpS3K73iE

— Scottish Government (@scotgov) December 21, 2021
In some ways, Covid was good practice. Sitting on the other side of glass, enjoying wee cakes brought by occasional visitors was an effective warm up for my inevitable stint in Castle Huntly.
But it was hard to maintain a positive frame of mind, especially at night.
Reasons to be grateful? Put it in writing
Happily, I'd been to a therapist and they'd encouraged me to take up writing a gratitude diary.
A gratitude diary sounds lame, but it's simple and can be really effective.
Basically you keep a jotter by the bed.
When you climb between the sheets, you have to respond to a few pre set questions or prompts, and write in the jotter a few things you're grateful for.
Each night I'd respond to three prompts like: "one interesting thing that happened today was…", or "today was special because…", or "something funny that happened today was.."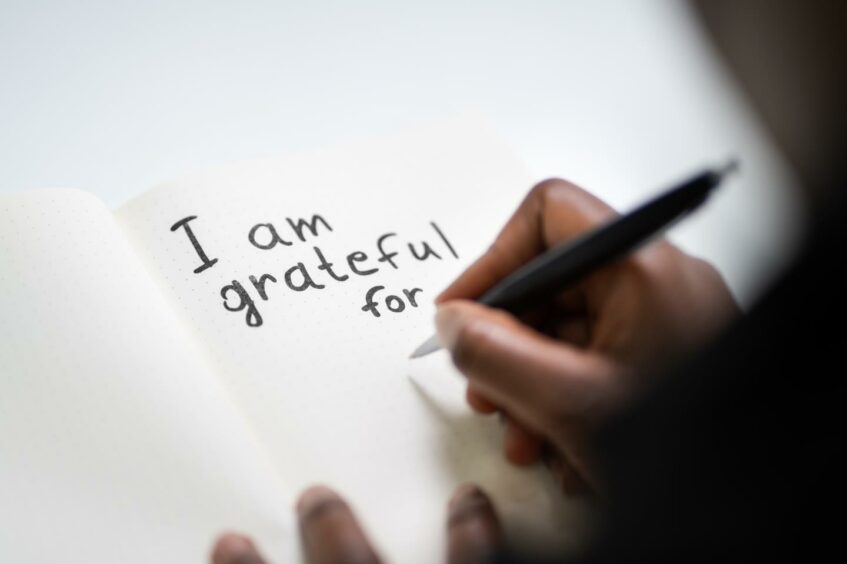 You scan through your day, and pick out things that are broadly positive.
That way, you fall asleep in a more positive frame of mind.
By correcting the line of your thoughts each evening, it makes your dreams a happier place, and I swear to god you wake up on the righter side of the bed the next day.
You even start intentionally doing nice things just to have something good to put in the diary.
Gie it a bash. If the Covid restrictions are getting tighter again you might be glad of the reminders.
Working from home needn't mean working alone
My second obscure life hack for Covid era loneliness is this: the Covid work fae hame party.
What is that, you ask?
Read on, dear friends, and I'll explain.
Covid in your area: What are the case rates like in Tayside and Fife?
Step one is to identify the members of my friend group who are also stuck at home. There's a few.
Step two is invite them to a work-at-home party.
(And step three is obviously make sure everyone's done a Covid test before they come round.)
The format is simple and for as long as mixing indoors is permitted it's just the thing to keep loneliness at bay.
A pal comes round with their laptop, you give them the wifi password and show them where the tea and coffee is kept, then you work away at your different jobs in the same room.
It's class. You get your tea breaks together, and get out a daunder at lunch time with a pal.
👇👇. Please. If you HAVE have covid symptoms take a PCR test. The lateral flow is for when you have NO symptoms and probably feel normal. SYMPTOMS PCR. NO SYMPTOMS lateral flow. Coronavirus (COVID-19): Testing in Scotland | NHS inform https://t.co/oCIyVZlau9

— Laura Ryan (@RyanDrlauraryan) December 19, 2021
You've someone to share a joke with, or share a wee whinge about the boss.
And at the end of the workday you can step out for a wee pint or a plate of tea.
My working from home pals kept me going
Work-fae-hame parties are basically the slumber parties of the Covid era.
I've happily spent days alongside one pal who was providing student support to undergraduates in Edinburgh.
Another pal, hame for a Christmas break fae Gothernburg, successfully ran team meetings for her job with Volvo, while sat in my wee flat on the Cleppy Road.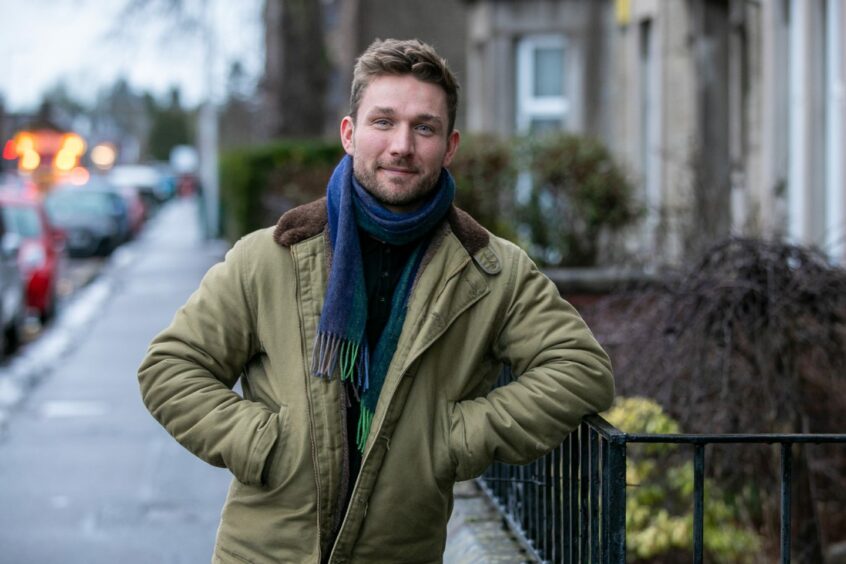 Obviously my social circle has become slightly middle class of late.
My social worker and primary teacher pals arnae able to come round and do their gigs via Zoom.
Instead it's consistently my friends doing lectures for uni classes or my sister devising marketing strategies for her London firm pitching up on the couch.
Still, I'm finding that even having a single pal a single day a week kicking about the house – or me at theirs if I want to break up my week and head round – makes a hell of a difference.
One of my pals has a dog called Moro, who is now my favourite.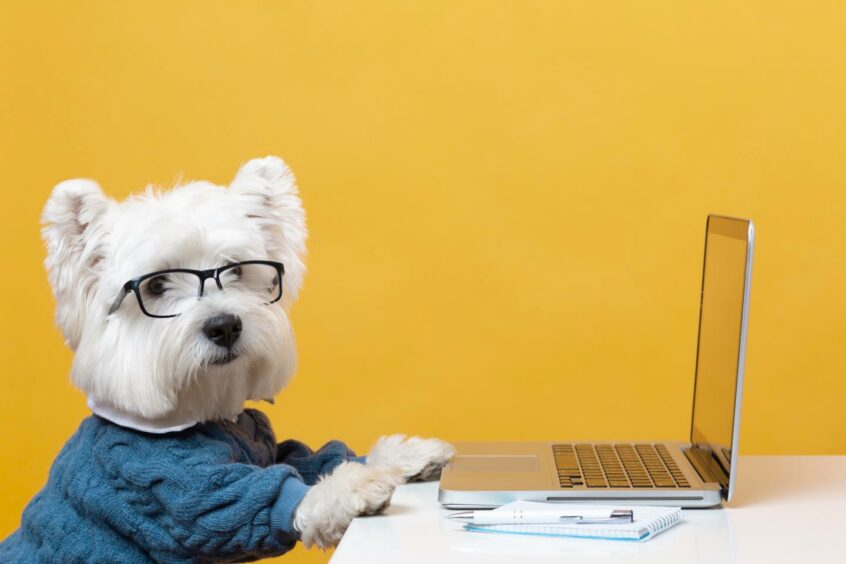 Another pal has a cat, who is more indifferent but still pretty cool.
The enemy here is loneliness, and the sense of dislocation and dissatisfaction that come with it.
Have a pop at a gratitude diary, just to help keep your mind a positive place to be.
And if you're one of the legions working fae hame, get a pal round.
Wee efforts like these might help us all emerge into spring 2022 thriving, and not just surviving.
---