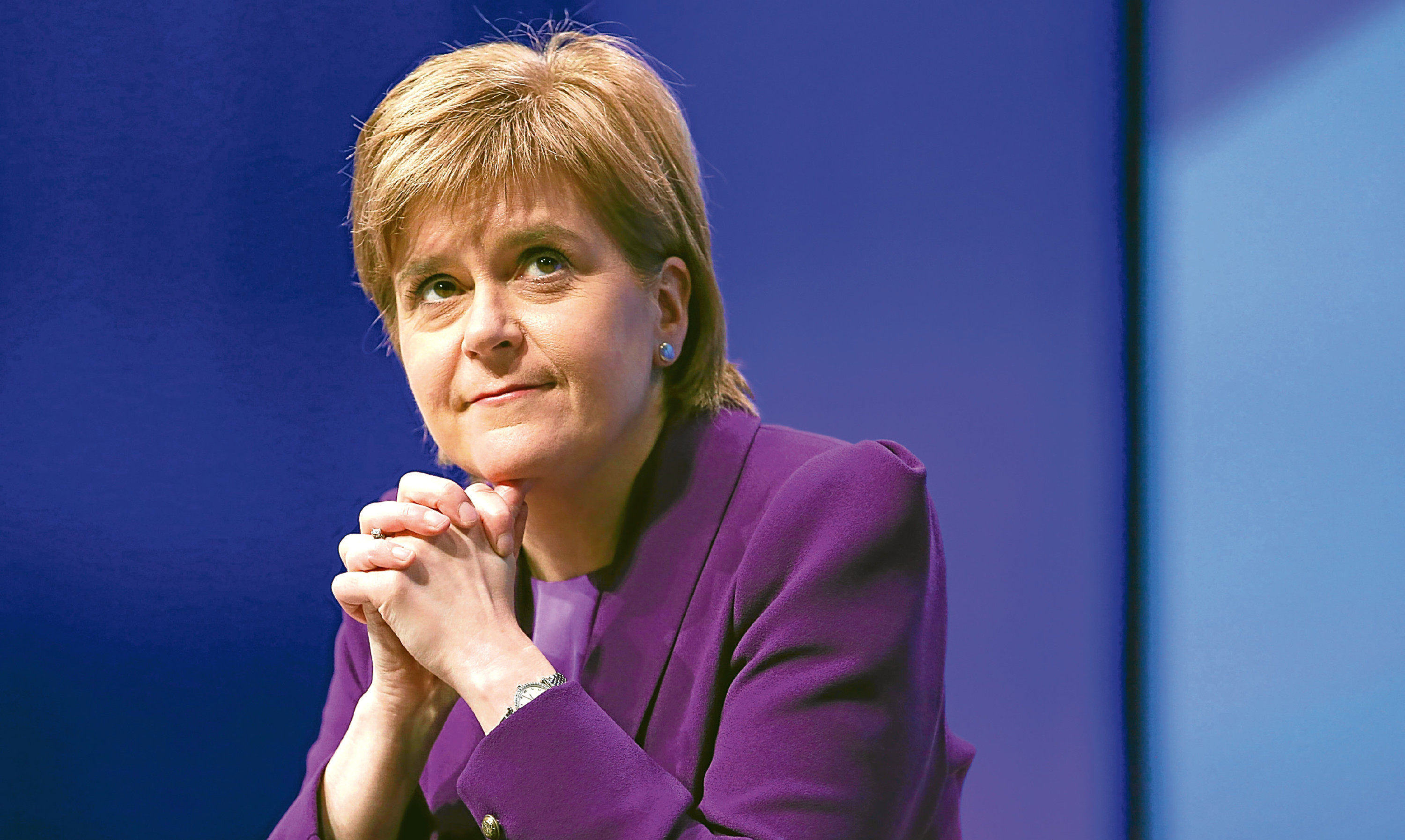 Sir, – I was one of many Scots who, in the aftermath of the EU referendum moved from being sceptical of the benefits of independence to somebody who was willing to consider it.
I believed and trusted Nicola Sturgeon when she said she would only act in Scotland's interests as I assumed this would not lead to "independence at any cost".
Things have now changed. Ms Sturgeon has earned lots of air miles and drunk lots of espresso in the capitals of Europe, but has received nothing but polite indifference from the EU.
Indeed, it is now clear that if Scotland leaves the UK it will have to apply to re-join the EU – a process which will take several years and may come with conditions such as the euro, Schengen and no rebate.
As if that was not bad enough, we would be trying simultaneously to deal with the biggest deficit in the western world while our largest trading partner, which the SNP labels as xenophobic and protectionist, will be busy building a border.
Of course, if Ms Sturgeon really was acting in Scotland's interests she'd be able to show that these risks were acceptable and she'd have a plan to deal with our deficit.
Instead, she has done nothing but amplify any report which raises concerns about Brexit. This reached new depths when the SNP tried to scare Scots with an HM Treasury report which Ms Sturgeon had previously labelled as "scaremongering" during the EU referendum. Her positive Yes movement has transmogrified into a parody of the project fear she loathed so much.
Within this context, Ms Sturgeon's announcement that she will publish a second Scottish independence bill is a sign that she is prepared to scare Scots into independence at any cost.
It is time Ms Sturgeon stopped this pantomime and started holding the UK Government to account to ensure we get the best possible deal. That, however, would mean working in Scotland's best interests.
Dr Scott Arthur.
27 Buckstone Gardens,
Edinburgh.
Drop dream of independence
Sir, – Nicola Sturgeon doesn't want anyone to deny Scotland its opportunities. I would suggest this is just what the First Minister will be doing by rejecting the UK and making a laughing stock of herself and the country by pushing forward a teenage dream of an independent Scotland.
Her unreasonable ambitions make her unable to realise we cannot afford to go it alone.
The SNP's hatred of Westminster is all-consuming and blinds the party to the fact it is destroying our country.
School standards, the NHS and the disgraceful condition of our roads are conveniently swept aside.
This pretendy parliament, as someone so eloquently put it, is not paying its way. This extra layer of government which we, the taxpayers, are having to support, is not worth the money.
Wilma Thom.
55 Callander Drive,
Forfar.
Get on with governing
Sir, – Nicola Sturgeon will seize any opportunity to twist and misrepresent a situation in order to raise the only policy in which she is interested: independence for Scotland. Brexit is the latest opportunity.
She does not consider that Scotland's economic situation is even worse now than it was at the time of the last referendum. All the other issues remain the same.
She does not consider that Brexit might actually be good for Scotland and that it was supported at the referendum by one million Scots.
Mathias Dopfner, the distinguished German head of the Axel Springer organisation told the Financial Times recently that within three to five years he expects Britain, after Brexit, to be better off than all its former EU partners.
I wish Ms Sturgeon would turn her mind to running the affairs of Scotland properly and how to benefit from a Scotland within a post-Brexit UK.
Ranald Noel-Paton.
Pitcurran,
Abernethy.
Demands that cannot be met
Sir, – Professor John Curtice says that Nicola Sturgeon's speech was designed to make Theresa May believe that if she didn't get a good deal for Scotland, the SNP would call a referendum and win it.
I am sure Mrs May knows three things: nothing she can negotiate will satisfy the SNP because its demands are designed to be rejected; the SNP can't hold a referendum until the Brexit deal is known; this is about keeping party harmony and not mentioning education, health care, the named person scheme or fracking.
Allan Sutherland.
1 Willow Row,
Stonehaven.
Royal visit to Dunkeld
Sir, – I write to correct a statement in the article on Queen Victoria at the Atholl Arms Hotel in Dunkeld. The royal visitor was, in fact, already Queen but she was accompanied by a princess, her eldest daughter and her husband Prince Albert.
In her diary, the Queen wrote on Wednesday September 11 1844: "The view of the bridge and cathedral, surrounded by high wooded hills…were lovely in the extreme. We got out at an inn (which was small but very clean) at Dunkeld and stopped to let Vicky have some broth…Vicky stood and bowed to the people out of the window".
Come and read more in the Community Archive, Dunkeld.
Eileen Cox.
Community Archive,
The Cross,
Dunkeld.
Explanation of road changes
Sir, – It has been a matter of confusion among pedestrians and drivers since road surface changes and raised crossing points were installed in Market Street, St Andrews, pictured right, and other places in Fife.
I have made inquiries as to how the regulation stands on these and this is now the answer from transportation sources.
These are provided to assist pedestrians, especially wheelchair users and those who have difficulty walking on cobbles, and are Equality Act compliant.
They confer no additional rights on pedestrians and, as such, they should cross the road at these points only when it is safe to do so.
Drivers, however, when they notice pedestrians crossing the road at these points or elsewhere are required to take care. Rule 170 of the Highway Code notes that pedestrians, once they are on the road, have priority – so drivers are required to adjust their speed to accommodate them.
I hope this information is of some use to all.
Bill Sangster.
Chairman,
NEF Community Safety Panel,
24 Main Street,
Strathkinness.