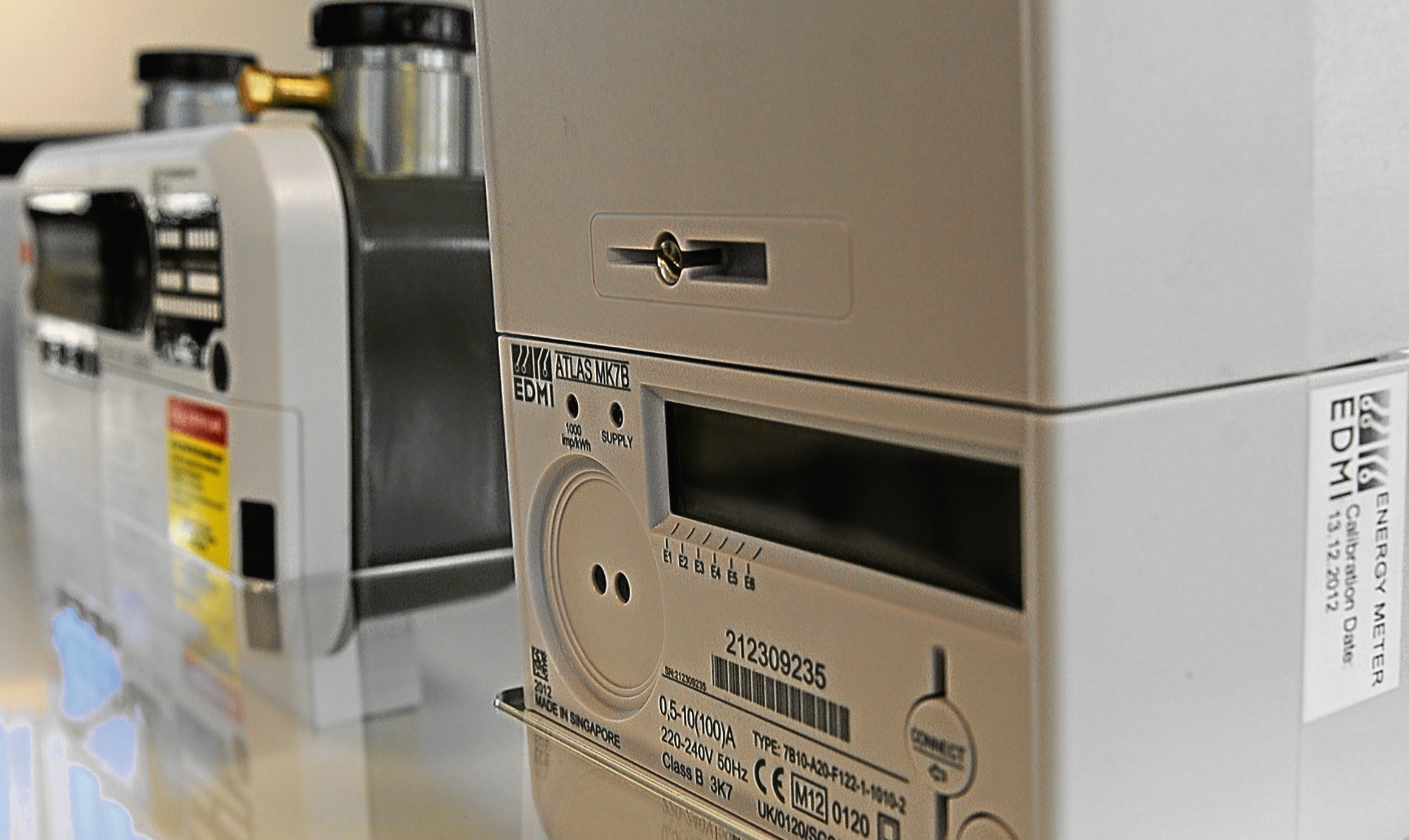 Sir, – Scottish Power is to invest £341 million on rolling out smart energy meters to more than five million homes across the United Kingdom.
The company dresses this up as "allowing customers to monitor their own energy use and make behaviour changes" and will "support climate change targets".
Energy companies will eventually install 53 million smart meters and the costs will be added to energy bills.
Energy suppliers use different technologies, so it may not be possible to switch provider without a new smart meter.
Smart meters incorporate a switch that can remotely turn off power.
A Government document has already stated that should there be a danger of blackouts, which is getting more and more likely with our dependence on unreliable renewable electricity, then smart meters would be used to cut off supplies.
Hackers could compromise the National Grid.
Chinese electronic companies are manufacturing some smart meters despite warnings by the intelligence agency GCHQ that the technology poses a potential threat to national security.
Thank goodness the installation of smart meters is not compulsory.
Do readers still think that installing a smart meter in their homes is a smart move?
Clark Cross.
138 Springfield Road,
Linlithgow.
Unnecessary burden on NHS
Sir, – It has been announced that there is likely to be a project given the green light where Glasgow drug addicts can go to avail themselves of prescribed heroin and needles in a bid to cut crime in the city and reduce the number of abandoned needles.
I think this is a completely ludicrous idea from a local authority.
Many hard-working tax-paying patients in Scotland are denied life-saving and enhancing drugs because of the cost of treatment, yet heroin addicts, who by and large choose that lifestyle, get free treatment.
It does not make the situation any better.
I believe it makes it worse and sends out completely the wrong message.
Drug taking is a criminal act and needs to be treated as such.
This soft-soap approach is a burden on the overstretched and underfunded NHS that it could well do without.
Gordon Kennedy.
117 Simpson Square,
Perth.
Ken Loach did not impress
Sir, – I had neither seen nor heard of Ken Loach until his appearance as a member of the panel on the BBC Question Time programme.
I can now understand the quote by author Charles Moore in The Courier: "Ken Loach the film maker has long been one of the great bores of our times."
RHL Mulheron.
28 Cowgate,
Tayport.
Remember UK's sacrifice
Sir, – Certain European leaders are conducting a rather nasty, vindictive campaign towards Britain since we announced our intention to leave the European Union.
Some are said to be plotting revenge for our doing so.
Perhaps it is time for Prime Minister Theresa May to invite European politicians to visit the British war graves which lie in their thousands on European soil.
Dave McPherson.
Over Benchil,
Stanley.
Tolerance of Christianity
Sir, – Once again, Alistair McBay of the National Secular Society uses these letters pages to continue his crusade against Christians (October 31).
This time he uses the Ashers bakery case to display prejudice. Unfortunately, he gets almost every detail wrong.
Christians do not base their case against same-sex marriage on two verses in Leviticus and the Ashers case was not about discrimination against homosexuals.
The bakery was happy to bake a cake for the homosexual man who took them to court (aided by £40,000 of public money).
The bakery had done so before. What staff were not happy to do was put a political message in support of same-sex marriage, which is illegal in Northern Ireland, on the cake.
Apparently the National Secular Society thinks that the government has the right to tell private businesses what they should promote.
Gay activist Peter Tatchell disagrees with the NSS and rightly argues that the ruling is an outrageous infringement of free speech.
It is a ruling which would mean that a Muslim baker would be required to bake a cake with a message against Mohammed, or a gay baker required to bake a cake attacking same-sex marriage.
It is more than a little disappointing that in the name of equality, the National Secular Society continues to campaign against the hard-won basic freedoms in this country.
In the brave new secular society we will all be forced to not only agree with their ideology but even compelled to promote it. It is sad that we have moved so far away from our Christian roots and its fruits of tolerance, equality, diversity and freedom of speech.
David A. Robertson.
St Peter's Free Church
4 St Peter Street,
Dundee.
Look out for hedgehogs
Sir, – I run Wormit Hedgehog Care Centre which started when I found an underweight hedgehog behind our house 22 years ago.
We had to learn how to care and treat underweight hedgehogs over the years and, eventually, we became established as carers with The British Hedgehog Preservation Society.
We used to take in almost 400 hedgehogs a year and this has gradually reduced to around 100 for the last three years. The most residents at any one time was 86.
My request is for the public to help stop the decline of these creatures by taking in any found lying out and getting them to a rescue centre as quickly as possible.
They do not come out to sunbathe but being nocturnal, they come out into the light when sick.
There is a lot of very small ones around just now that are going to need help to survive the winter months.
Sandy Boyd.
6 Flass Road,
Wormit.
What we owe to the Normans
Sir, – I was disappointed at the lack of coverage in Scotland last month of the Battle of Hastings anniversary.
The power and character of our language, English, owes so much to that event. The Norman conquest overlaid a Romance vocabulary on a West Germanic language, and thus guaranteed us a language rich in synonyms, and largely lacking in inflections.
The struggle for power between the Norman kings and their imported aristocracy led to Magna Carta, the English common law and ultimately to our notions of individual liberty.
The Declaration of Arbroath by contrast was about the collective freedom of the Scottish elite to choose their king, not about individual liberty.
Otto Inglis.
6 Inveralmond Grove,
Edinburgh.