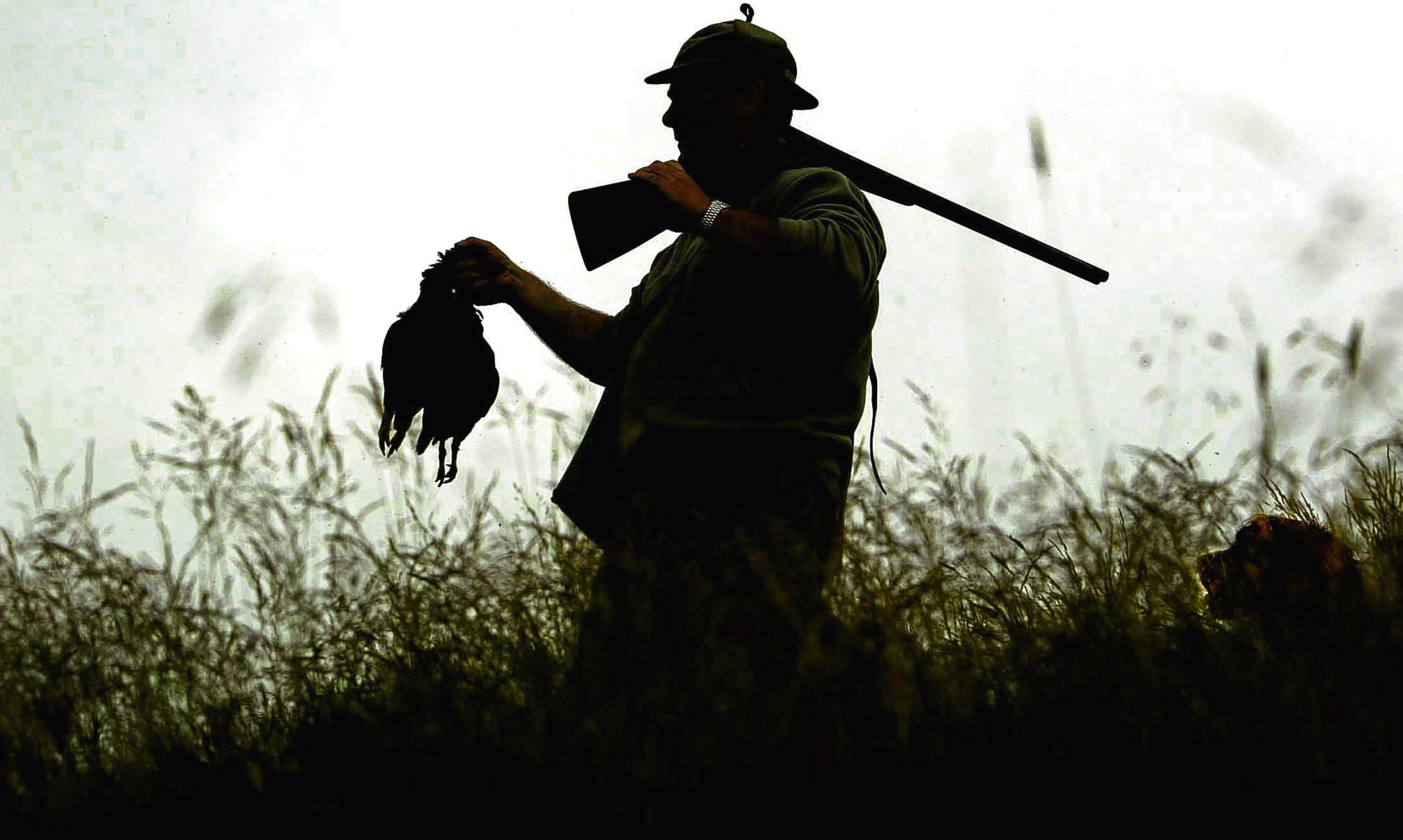 Sir, – Harry Huyton's call to stop killing mountain hares was highly emotive in language (November 17) but he may have to ask more questions if mountain hare conservation is his real aim.
For example, why is there virtually no generational recruitment of the much-loved iconic species anywhere else in Scotland, except on grouse moors?
A 2006/2007 survey by Game and Wildlife Conservation Trust, covering 90% of Scotland, showed that 64% of land managed by gamekeepers for driven grouse shooting had viable populations of mountain hares.
On land managed less commercially for grouse, 9% had viable populations. On moorland where there was no grouse interest, and no management, mountain hares were absent.
According to SNH, density of mountain hares on grouse moors can be up to 200 per square kilometre, with the habitat and management regime described as optimum.
Elsewhere, population density is two to five per square kilometre, barely enough to sustain the population through a succession of poor breeding seasons and/or a disease event.
The paradox in what is passing for debate on mountain hares is why those whose land management doesn't produce any viable mountain hare recruitment are free from blame.
Conversely, those whose management produces such a number that their populations have to be controlled, are demonised.
It may not be convenient for some, but it is time for people to understand that, for the good of all flora and fauna in the round, species do have to be managed.
Kenneth Stephen.
The Scottish Gamekeepers Association,
6 Auld Bond Road,
Perth.
Chaos caused by beavers
Sir, – I am becoming increasingly fed up of Jim Crumley's repeated, selective and biased arguments for the unconditional protection of the beavers in Tayside.
Louise Ramsay's supporting letter was equally unreasonable.
Leaving aside the vested interests both have, they both fail to recognise that farmers in arable areas have good reasons for not wanting beavers on their land.
Those supporting beavers hide a dark truth about beavers – beavers dig big, extensive tunnel networks in river and stream banks.
These tunnels are 16 inches in diameter and extend for many yards. Their digging damages the flood banks and involves many tonnes of soil and silt being dumped into the stream or river.
Where these tunnels come close to the surface, they create booby traps for farm animals, machinery and people.
Beavers and arable farming by proper farmers are incompatible. Beavers eat and flatten crops, even using them to build their dams. They block field drains and selectively fell trees such as rowan.
The beavers in Tayside result from escapes due to the negligence of one or more estates who introduced them for their own reasons.
They are illegal immigrants, yet Louise Ramsay expects farmers and landowners to pay for the costs of the mitigation measures she proposes.
When a local road was recently flooded due to the activities of beavers it was the landowner who was made to pay for the remedial work.
As for cruelty, those who allowed "captive" beavers to escape should recognise their role in the current mess.
Beavers have no natural enemies in the UK, except man, so inevitably, some form of control will be needed, if not now, certainly in the future.
D. Trudgill.
The Steading,
Blairgowrie.
Let children walk to school
Sir,- In your leader column the subject of unfit children reared its ugly head yet again.
As I have written many times before, if you could get the lazy parents out of their huge 4x4s and walk their children to school it would go a long way to helping the problem. This would also see fewer children with breathing problems as they would not have to negotiate their way to school through clouds of noxious fumes.
Just wait outside any school and the problem is obvious.
Bob Duncan.
110 Caesar Avenue,
Carnoustie.
Ongoing agony of tinnitus
Sir, – The complainant who likened an oil rig thrumming off the coast of Burntisland as like having tinnitus is mistaken.
I have suffered tinnitus for over a year now and it is the most horrendous condition I have ever had to deal with in my 52 years and I have dealt with a few.
The one big difference for Mrs Ritchie is that eventually the oil rig will leave, unlike tinnitus which unfortunately, in most cases, never leaves.
David Cruickshanks.
4 Weavers Crescent,
Kirkcaldy.
Bright future for Dundee
Sir, – I was interested to read the comments of George Sangster on your letters pages that I was wrong to believe that Dundee could get decommissioning work.
He may then have seen your report of the major investment by Augean North Sea Services to build a facility for waste management arising from decommissioning of offshore equipment in the Port of Dundee.
Investment and business confidence speak more loudly than I ever could to the potential of Dundee and its port.
Augean said themselves: "This facility will enhance the opportunity for Augean to service the growing North Sea decommissioning market, a multi-billion-pound programme decommissioning hundreds of offshore assets which is expected to be active for over 20 years."
They have made this investment in Dundee.
I attended the decommissioning conference with 450 other delegates from the oil and gas industry in St Andrews.
Delegates are increasing year on year and markets as far flung as Brazil are looking to the north east of Scotland for decommissioning expertise. If I were to ignore these opportunities for the City of Dundee I would not be worthy of representing this city.
Jenny Marra MSP.
The Scottish Parliament,
Edinburgh.
Folly of railway nationalisation
Sir, – Following criticism of his role as transport minister, Humza Yousaf said he would begin talks on setting up a public-sector company to bid for the ScotRail franchise.
This would be effectively renationalising the railways with taxpayers' money.
The Scottish Government does not have a good record of publicly-funded investments.
Prestwick Airport was bought for £1 and the losses are now £8 million a year and the Scottish Government loans of £25.2m are certain to be written off.
Scottish Enterprise lost £15.2m on Aquamarine Ltd and £16.3m on Pelamis, both wave energy firms which went into liquidation.
Taxpayers' money was ploughed into failed wind turbine companies Skycon and Welcon where £19.4m was lost.
A total of £76.1 million of taxpayers' money has been squandered.
This sum will, however, be insignificant alongside the ongoing losses that will be incurred by the renationalisation of the Scottish railways.
Clark Cross.
138 Springfield Road,
Linlithgow.