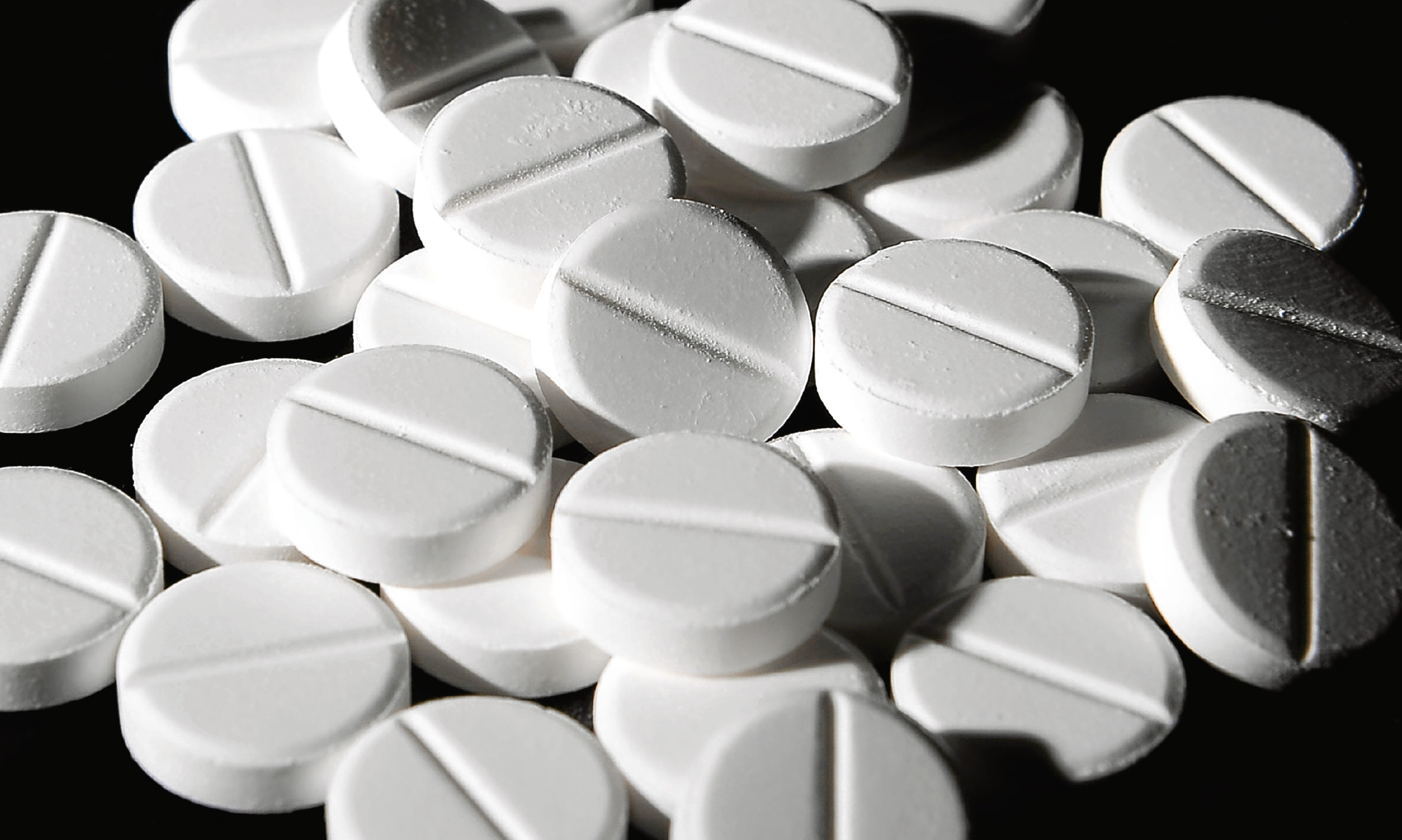 Sir – I am sure most of your readers were, like me, very concerned to read about the problems currently being experienced by our wonderful National Health Service.
While I am aware that all services of this nature, like many businesses, are under pressure to reduce costs, I was rather surprised at the statement made by the NHS Fife medical director Dr Frances Elliot that "a box of paracetamol on a prescription costs around 20 times more than it costs over the counter".
If what she is saying is correct, then we have to seriously question the efficiency of the National Health Service.
Given that a box of 24 paracetamol is advertised on a major retailer's site for £2.90, are we to believe that the same thing if sourced through the NHS is costing the taxpayer around £58?
If this is indeed true, then some very serious questions should be raised regarding the ability of the NHS to source products at a competitive price and it is little wonder that the NHS is finding it so difficult to manage in these challenging economic times.
Perhaps now is the time to really look hard at how to provide a high level of service by running a more efficient organisation.
Don Henderson.
South Colzie Cottage,
Glassarts Glen,
Auchtermuchty.
Vital role of music tuition
Sir, – I have just been made aware of the proposed cuts to the school music tuition in Perth and Kinross.
As a native of Perth, one of the things that has made me proud of my home town (and it is becoming an ever decreasing list) has been the wonderful music tuition offered to all its young folk by a truly selfless and dedicated group of tutors who give up their free time, energy and holidays to promote the well-being of a large group of young people.
My son has severe autism and attends Fairview school for children with additional needs and music has been a lifeline for him.
The teaching and social contact provided by tuition, participation in the brass band and music camp has meant that his ability to live independently and contribute to society has been increased.
I cannot believe that a council which has spent millions on refurbishing its own headquarters and council chambers is so shortsighted that it would withdraw funding from such a vital service, particularly when it aims to become City of Culture.
If this cut goes ahead, those who approve it should hang their heads in shame.
Andrew Pennycook.
37 Taypark Road,
Luncarty.
Kirkcaldy's walk of shame
Sir, – The dog walkers of Kirkcaldy should be ashamed of the blight that they bring to the town's esplanade.
Today my children announced that they didn't want to continue our walk because of the quantity of dog mess.
Having persuaded them to complete the return walk, we counted no less than 51 separate sites of faeces in its one mile length.
This is not a new tale, indeed it is one that the council has promised to address in the past. However, it is the irresponsible dog walkers who are to blame.
There are clearly two issues at stake: education of dog walkers and the need for the esplanade to be cleaned to remove the offending articles. I cannot believe that all 51 instances were delivered on Saturday before 3pm.
David Gordon.
1 Balwearie Crescent,
Kirkcaldy.
Make use of derelict land
Sir, – At the age of 75, I am old enough to remember the rapid expansion of council housing on agricultural land around many of our cities and towns.
Such siting was unavoidable, as in a relatively healthy economy, there was little land available adjacent to local services.
We are now told that "social or affordable" housing is desperately required.
Such a description suggests that potential tenants or owners may be dependent upon public transport, have limited mobility, have children of school age, require to be near services, health centres and, of course, shops.
Across our communities there are distressingly large areas of dereliction.
Why, therefore, are so many housing developments of this type being sited on the outskirts and on scarce agricultural land ?
It has been suggested that developers find it cheaper to use virgin ground.
To me, as a layman, there seems a marked lack of co-ordinated planning.
Ken Cameron.
11 St Michaels Drive,
Cupar.
Join cheap housing boom
Sir, – A few weeks ago the SNP's China finance initiative, partly designed to build low-cost houses, ran aground.
Last week Philip Hammond pinpointed the lack of good, cheap housing as one of the major causes of low productivity in the UK.
Housing costs, which have trebled in real terms since the 1960s are also one of the main reasons the JAMS (people just about managing) are finding it so hard to progress. A few weeks ago Leonardo Di Caprio visited the Social Bite organisation in Edinburgh, who are building small houses for £35,000.
They will initially be for homeless people but are scaleable for families too. They are a fantastic example of what can be done, with houses designed in Linlithgow and backed by a major builder.
The Scottish Government, which is falling way behind its own housebuilding targets, is conspicuous by its absence from what must be a tremendous vote-winning initiative which would benefit enormously from its support and funding.
Allan Sutherland.
1 Willow Row,
Stonehaven.
Tory silence on Scots in poverty
Sir, – Tom Black (November 26) rightly notes some politicians are happy to forget about poverty.
A recent study showed more than a million people are forced into foodbank visits every year.
Interestingly, Scotland's only Tory MP, David Mundell, has remained remarkably quiet about this disgrace.
Another study revealed that 100,000 UK children go hungry because of Tory cuts in benefits. Again, Mr Mundell has remained very quiet, presumably because he is in favour of these cuts.
Now, most recently, we hear another study by the King's Fund showing our older people are being left in shocking neglect because of Tory cuts to local authorities.
Again we hear no words from Mr Mundell. It seems he likes the cuts being made.
Then finally we hear from Mr Mundell. He gets cross and makes a public utterance about a cut.
Sadly it was not about cuts affecting the poor, sick, or disabled. It was that the Scottish Government has decided not to follow the Tory Government by cutting the income taxes of the rich.
By any measure the Tory Party's priorities are odious and the reason why they remain toxic to the vast majority of people in Scotland and to decent people everywhere.
Karen Heath.
Cortachy,
Kirriemuir.