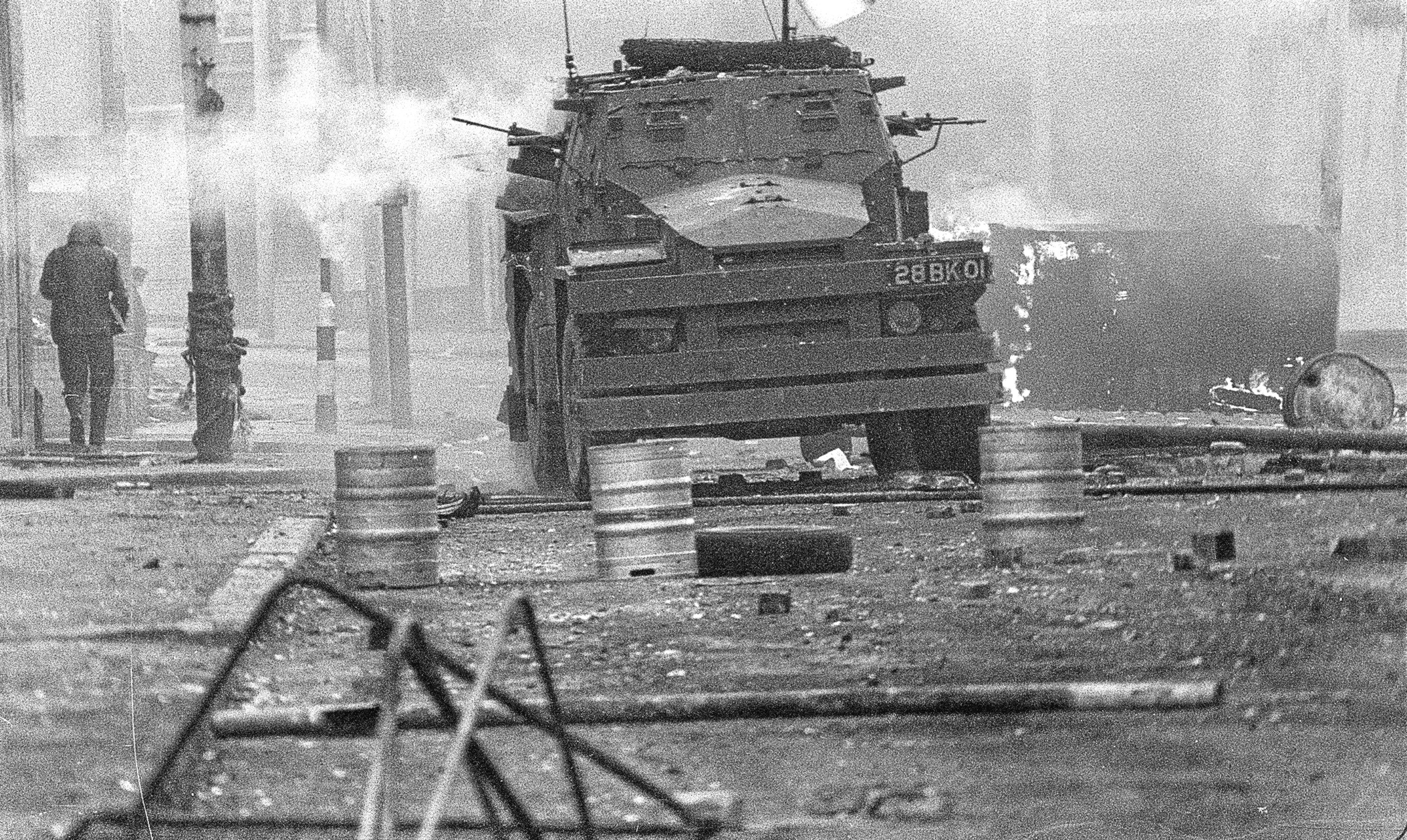 Sir, – I note with considerable consternation that the Ulster authorities intend to prosecute two ex-soldiers for the shooting of Joe McCann in 1972.
Mr McCann was an official IRA commander and thought to have been involved in the murder of at least one British soldier.
He was known to carry arms and it was believed he would not hesitate to use his firearm to avoid arrest.
In the event, it was discovered he was unarmed but the patrol involved had no way of knowing that.
There was an inquiry and the soldiers involved were cleared of any wrong-doing.
What good does charging these men with murder 45 years after the event do any one?
What really makes my blood boil is the fact that under the Good Friday Agreement, the murderous thugs of both the IRA and their so-called Loyalist opponents were given an amnesty.
Why not one for the British troops involved too? After all, they did not ask to go there. They were sent by the Government of the day.
Who is going to join the army if they think they will be hounded 45 years down the line?
May I call on every ex-soldier to email their MP to protest about this ridiculous decision.
Jim Robertson.
194 High Street,
Montrose.
Mrs May should play hardball
Sir, – Like Stephen Blackwood (December 21) I am incensed by the lack of courtesy shown by EU leaders towards Prime Minister Theresa May and Britain since it was announced that the UK was leaving the EU.
Danish MEP Rini Ronja Kari has just revealed the lavish lifestyle and the horrific cost of Brussels representatives: a salary of £83,000, food and travel allowance of £79,000, office staff costs at £226,000 and £113,000 to promote her work at the EU.
About £80,000 of this is tax free and there are other tax-free perks such as £240 a month for stay-at-home spouses and £100 a month for each child.
There are no financial controls imposed on the 751 MEPs who also enjoy a platinum-plated pension fund.
The unelected mandarins should be reminded that the UK contributes £8.385 billion to the European Union.
This is the net payment after rebate and payments/subsidies made to the UK public and private sectors.
That is £23 million every day.
Mrs May should start playing hardball and immediately stop these payments until she gets respect, favourable Brexit terms and a swift exit from this unaccountable, unelected, corrupt and failed organisation.
Clark Cross.
138 Springfield Road,
Linlithgow.
Is this British values at work?
Sir, – The UK Defence Secretary Michael Fallon confirmed in the House of Commons that British-made cluster bombs have been used by Saudi Arabian forces in the current Yemen conflict.
Due to their extraordinary risk to civilians, cluster bombs, which release small bomblets over a wider area, were banned in 2010.
I wonder if this is what is meant by so-called British values.
Alex Orr.
77 Leamington Terrace,
Edinburgh.
Defending the indefensible
Sir, – The letter by Mr Richard Lucas of December 19 betrays his irrational hatred of the Scottish Government.
Donald Trump boasted that young women (who he has referred to as fat pigs) have let him grab them by their private parts because he is famous.
This does not bother Mr Lucas at all.
Instead of being revolted by such shocking disrespect for women Mr Lucas has a go at Nicola Sturgeon for suggesting that Mr Trump is sexist. Mr Lucas thinks Mr Trump is not a sexist and bemoans "progressives" having the temerity to say so.
Fortunately, the vast majority of us have rather a more civilised view and loathe those who misuse power not just by inappropriately groping young women but by boasting about it.
K. Heath.
Cortachy,
Kirriemuir.
Political theatre by nationalists
Sir, – The UK Government will have no choice but to turn down the Scottish Government's plans for Brexit, as these proposals have clearly been crafted to ensure that outcome: Sturgeon's plan for Norway-style deal with Europe problematic (December 21).
On every one of the 50 pages of the Scottish Government's document, Scotland's place in Europe, the heavy hand of the SNP's misrepresentation and duplicity is clear.
Right from the start, the document sets the tone, implying that Scotland separately voted for remaining in Europe at any cost, whereas, in reality, we voted in a UK-wide vote that did not give the result the SNP wanted.
Now the SNP is determined to engineer the Brexit result into a second independence referendum.
Time and again throughout the document the SNP government equates itself and its views with the will of the Scottish people.
The document provides a commentary on two sets of proposals in response to the Brexit vote, but admits that the first of these in relation to the United Kingdom staying in the single market is unlikely to be taken up by the UK Government.
That is not surprising given it would effectively mean turning the EU referendum outcome on its head.
Then there is the second; a special deal for Scotland within the UK.
There is a lot of detail on this, a variant of the Norway model, but all of it is pointless if, as the SNP government is perfectly well aware, the nature of single market membership they propose will only be available to Scotland as an independent country.
Anything else will be rejected, not only by the UK Government, but also by a number of European Union members who, faced with their own separatist movements, will not want to throw fuel on that particular fire.
So as the tone and content of the opening and closing words of Scotland's place in Europe make clear, the Scottish Government's purpose is simply to try to justify a second independence referendum.
All the rest is just so much political theatre.
Keith Howell.
White Moss,
West Linton.